Weekly Postings
Posted by Hannah Sinemus on April 6th, 2018 Posted in: Weekly Postings

---
See something of interest? Please share our postings with colleagues in your institutions!
Spotlight
Last chance to register! NNLM is offering stipends of up to $500 to support public library staff's travel and lodging for the Health Information for Public Librarians Symposium at the MLA Annual meeting in Atlanta, GA. First come, first serve! Learn more about eligibility and instructions on how to apply. NNLM MAR will also purchase roundtrip airfare for public library staff from our region (Delaware, New Jersey, New York, and Pennsylvania). Please Note: If your application is accepted, NNLM MAR staff will be in touch to coordinate airfare purchase.
It's National Public Health Week! Did your organization sponsor an event or get out in the community to champion the role of a strong public health system for NPHW2018? Tell us about it! NNLM MAR is always interested in learning about health outreach activities that are happening in Pennsylvania, New York, New Jersey and Delaware.
National Network of Libraries of Medicine News
Funding Available! Just one week remains to apply for health information outreach funding through the National Network of Libraries of Medicine, Middle Atlantic Region. Organizations in DE, NJ, PA and NY are eligible to apply for up to $19,000 for projects starting May 15. Applications are due on April 13, 2018 at 11pm ET. We look forward to funding some great projects!
The Health Sciences Library Association of New Jersey (HSLANJ) Spring 2018 Group Licensing Offer is now available. The deadline to participate is Friday, April 27. NNLM MAR members are eligible for this cost-saving opportunity!
NNLM Edit-a-thon: are you interested in improving the consumer health information available on Wikipedia? Do you want to utilize your librarian research skills towards making Wikipedia a better, evidence-based resource? Have you always wanted to participate in an edit-a-thon? Join the National Network of Libraries of Medicine on April 17th as we add citations to existing Wikipedia articles on rare diseases! Learn more about this opportunity and follow the event on Twitter using #citeNLM2018!
Renew your membership today! If you have not yet verified that your organization's record is up-to-date, see our recent blog post about the benefits of renewal and NNLM Membership. Are you having trouble creating an NNLM account? If you have received an error message such as, "email address already in use," contact us for assistance. Please Note: Applicants for NNLM MAR funding must have updated membership records.
Reflections on Big Data in Healthcare: Exploring Emerging Roles – SEA Currents
DataFlash: Data Indexers – The Dragonfly, News from the Northwest and Beyond, by PNR
New on YouTube: Developing Escape Rooms at Libraries, March 20, 2018
NLM/NIH News
National Public Health Week 2018: Changing Our Future Together – NLM Musings from the Mezzanine, Innovations in Health Information from the Director of the U.S. National Library of Medicine
– NLM in Focus, a Look Inside the U.S. National Library of Medicine
– NIH Director's Blog
– Circulating Now, from the Historical Collections of the National Library of Medicine
New MedlinePlus Health Topics: High Cholesterol in Children and Teens and VLDL Cholesterol
NLM and NNLM Educational Opportunities
All are webinars, unless noted. Please note that the class registration system requires obtaining an NNLM account prior to registration. Learn how to register for classes from the NTO.
NNLM and NLM classes are free and open to all. Please feel free to share these opportunities!
Addressing a By-Product of the Opioid Addiction Crisis: Commercial Sexual Exploitation – April 10, 1:00-2:00 PM ET – In this webinar offered by NER, participants will learn what human trafficking and commercial sexual exploitation are. This presentation will debunk some of the commonly held misconceptions and arm you with the true facts and statistics about prostitution. It will provide warning signs and red flags and help to identify victims in need of support. Presenters will explain the do's and don'ts of working with victims and survivors of commercial sexual exploitation and equip participants with the tools and resources to assist this marginalized and vulnerable group of individuals.
Teaching Evidence-Based Medicine: Perspectives of Academic Health Science Institutions – April 11, 11:00 AM-12:00 PM ET – Join SCR for this webinar that will discuss methods of teaching evidence-based practice, and of assessing EBP knowledge and skills, at various medical and health sciences schools. This presentation will explain the values and challenges of teaching EBP – and strategies for addressing those challenges.
How Do Communities Welcome People Managing Mental Illnesses and the Disease of Addiction? – April 18, 2:00-3:00 PM ET – Many communities have made concerted efforts to welcome and serve vulnerable people who manage mental illnesses and/or the disease of addiction. Very often, libraries function as the focal point for information about services, diagnoses and treatments, and other community groups turn to them for guidance. Sponsored by MAR, this webinar will provide ideas about how community members can learn about behavioral health issues, so they can serve these citizens with respect and dignity.
Beyond the Memes: Social Media Evaluation – April 18, 4:00-5:00 PM ET – In this webinar, you will learn the basics about social media analytics, and how to use the data to evaluate social media campaigns and programs. You will also learn the basic principles of evaluation, such as creating realistic outcomes and objectives for your social media activities. After this PNR Rendezvous, you'll be able to evaluate and report on your social media activities, and have a basic understanding of evaluation principles.
Harnessing Human Power for Health: Medical Librarians & Citizen Science – May 3, 2:00-3:00 PM ET – With the plethora of diseases and medical conditions people face and environmental health issues encountered around the world, medical researchers and governmental regulators can't tackle them on their own. This is where citizen science comes into play: where legions of people who often have no medical or scientific background contribute to and participate in research projects. Sponsored by SEA, this webinar will provide an overview of citizen science, as well as its variants such as volunteered geographic information, crowdsourcing and patient-led research. Health-focused librarians from a variety of settings will discover how they can support already-existing citizen science projects and gain tips on creating their own.
Other Items of Interest
Job Postings:
The 60th annual National Library Week is just around the corner, April 8-14. This year's theme: Libraries Lead. Learn more about upcoming events and ways to celebrate from the American Library Association, including free, promotional graphics that you can download to participate on social media!
Saint Francis University Provides Local Libraries Opioid Information Resources – SFU Spotlight
---
MAR Postings is a comprehensive weekly news series authored by the National Network of Libraries of Medicine, Middle Atlantic Region (NNLM MAR)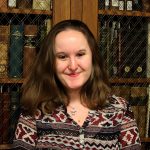 ABOUT Hannah Sinemus
Hannah Sinemus is the Web Experience Coordinator for the Middle Atlantic Region (MAR). Although she updates the MAR web pages, blog, newsletter and social media, Hannah is not the sole author of this content. If you have questions about a MARquee or MAReport posting, please contact the Middle Atlantic Region directly at nnlmmar@pitt.edu.
Email author View all posts by Hannah Sinemus