Reflections on Big Data in Healthcare: Exploring Emerging Roles
Posted by Hannah Sinemus on April 24th, 2018 Posted in: Data Science

---
In the NNLM Big Data in Healthcare: Exploring Emerging Roles course, we asked participants, as they progressed through the course to consider the following questions: Do you think health sciences librarians should get involved with big data in healthcare? Where should librarians get involved, if you think they should? If you think they should not, explain why. You may also combine a "should/should not" approach if you would like to argue both sides. NNLM will feature responses from different participants over the coming weeks.
---
Written By Darlene Kelly, Library Director, Charles R. Drew University of Medicine and Science, Los Angeles, CA
Over the course of the past few years, health sciences librarians (HSL) have become engaged in the discovery of Big Data in Healthcare. HSL have a history of being early adopters in technology and we continue to demonstrate our ability to become transformative in the field of information science. I believe Dr. Patricia Brennan's, National Library of Medicine (NLM) Director, focus on data science initiatives has further propelled librarians to contribute to National Library of Medicine's Strategic Initiatives on Big Data, and we are making strides. I strongly believe HSL are taking the necessary steps to become expert partners in the field of data sciences. There are 4 components that I assert are essential in this process, including: NLM training and support; the Medical Library Association (MLA) education; the creation of collaborations; and self-discovery through life-long learning.
The National Library of Medicine continues to be a catalyst in the discovery of Big Data initiatives. Epstein (2017) reported on NLM's "increased focus on data science" (p. 308). Hence NLM has created funding opportunities such as: the NLM Administrative Supplements for Informationist Services in NIH-funded Research Projects (Admin Supp) to assist in identifying collaborations with researchers who have NIH funding, and encouraging librarians to participate in data science. In addition, the National Network of Libraries of Medicine (NNLM) has implemented training courses on data sciences, including this course on Big Data in Healthcare.
The Medical Library Association (MLA) is addressing the data science initiatives by modifying its competencies to include skills related to "information management and the curation of clinical and health information data" (Epstein, 2017, p. 309). MLA offers continuing education opportunities for librarians in the forms of classes, webinars, the annual meeting presentations, and most recently the implementation of the MLA Research Training Institute. Thus, librarians have multiple opportunities to learn more about the field of data science.
Additionally, collaboration is key to becoming involved in data science. Through this class, I have learned about many of the opportunities that are available in the field of data science. Since this course, I have become more confident in how to identify possible areas of collaborations. I was especially interested in the work by Read et al, (2015) that has been implemented at the New York University Health Sciences Library.
Librarians are curious informationists and I think our involvement in data science is a natural progression. Often it is through self-discovery that we become involved in or are able to identify where we can contribute. An example, of self-discovery is to continue to learn more about data science through other courses such as through Coursera. In addition, it starts with having a conversation with select stakeholders to identify potential interest in data science.
In conclusion, librarians can become experts in the field of data science. There are several mechanisms that are already in place to assist us with learning these skill sets. Both NLM and MLA have a vast number of opportunities to learn more about data science and to participate in data science initiatives. As we create partnerships and collaborations, we will become more knowledgeable about the needs of our researchers. In addition, librarians must remember that we are life-long learning and we welcome a challenge.
References
Epstein, B. A. (2017). Health sciences libraries in the United States: new directions. Health Information & Libraries Journal, 34(4), 307-311.
Read, K. B., Surkis, A., Larson, C., McCrillis, A., Graff, A., Nicholson, J., & Xu, J. (2015). Starting the data conversation: informing data services at an academic health sciences library. Journal of the Medical Library Association: JMLA, 103(3), 131.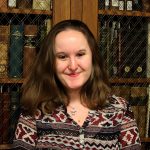 ABOUT Hannah Sinemus
Hannah Sinemus is the Web Experience Coordinator for the Middle Atlantic Region (MAR). Although she updates the MAR web pages, blog, newsletter and social media, Hannah is not the sole author of this content. If you have questions about a MARquee or MAReport posting, please contact the Middle Atlantic Region directly at nnlmmar@pitt.edu.
Email author View all posts by Hannah Sinemus