Weekly Postings
Posted by Hannah Sinemus on April 27th, 2018 Posted in: Weekly Postings

---
See something of interest? Please share our postings with colleagues in your institutions!
Spotlight
All of Us Launch: The All of Us Research Program is ready launch nationally on May 6! The official launch will be held in Kansas City and seven communities throughout the United States. Join us or watch the broadcast live.
HSLANJ Group Licensing Initiative: The deadline to participate in the Health Sciences Library Association of New Jersey (HSLANJ) Spring 2018 Group Licensing Offer is today, April 27. NNLM MAR members are eligible for this cost-saving opportunity!
National Network of Libraries of Medicine News
An historical overview of the National Network of Libraries of Medicine, 1985–2015 – Journal of the Medical Library Association (JMLA), April 2018
– MARquee News Highlights
Should Health Sciences Librarians be Involved with Big Data in Healthcare? – Midwest Matters, from GMR
– The Dragonfly, News from the Northwest and Beyond, by PNR
Data Filters in PubMed and PMC – NTO News
New Free Materials: did you know that NNLM Network Members can order educational and print materials for free? The Middle Atlantic Region is proud to announce the availability of 9 new posters from the Libraries Transform campaign for Members in NY, NJ, PA and DE. Place your order today!
NLM/NIH News
What makes a data commons work? – NLM Musings from the Mezzanine, Innovations in Health Information from the Director of the U.S. National Library of Medicine
Genetics Home Reference turns 15! – NLM in Focus, a Look Inside the U.S. National Library of Medicine
– NIH Director's Blog
Remembering Vietnam—Donna Barbisch, Merle Snyder, Tom Berger, and Dale Smith – Circulating Now, from the Historical Collections of the National Library of Medicine
Researchers: Now it's easier to find the data you want in BioProject – NCBI Insights, Providing Insights into NCBI Resources and the Science Behind Them
NLM @ MLA – 2018 – NLM Technical Bulletin, Your Source for the Latest Searching Information
The National Institute of Mental Health (NIMH) is hosting a Twitter chat on teen depression in recognition of Children's Mental Health Awareness Week. Use #NIMHChats on Thursday, May 3 from 3:00-4:00 PM ET to join the conversation!
NLM and NNLM Educational Opportunities
All are webinars, unless noted. Please note that the class registration system requires obtaining an NNLM account prior to registration. Learn how to register for classes from the NTO.
NNLM and NLM classes are free and open to all. Please feel free to share these opportunities!
Grab and Go: Expanding and Strengthening Senior Programming – April 27, 2:00-3:00 PM ET – Participants in this GMR webinar will be introduced to creative and fun ways to expand and strengthen programming at senior facilities and at the library, especially for patrons living with dementia. Whether utilizing memory kits, travel and reading programs, and antique items to inspire memories and encourage conversations, or by incorporating painting, stuffed animals, therapy dogs, and music activities to stimulate the senses, participants can develop ideas that work for their library, community, and budget.
NNLM All of Us National Program Launches May 6 – Get Involved! – April 30, 2:00-3:30 PM ET – Join the NNLM All of Us Coordinating Center to learn about the NNLM All of Us National Program. NIH's All of Us Research Program is a historic effort to gather data from one million people living in the United States to accelerate research and improve health and is officially launching on May 6! This webinar will cover ways you can participate in the launch and other opportunities to get involved. This is the "first call" for NNLM members to get involved with the NNLM All of Us National Program.
EvalBasics 2: Planning Outcomes-Based Programs – April 30-June 4, 2018 – The logic model is a useful tool from planning projects that will help you drive toward your desired results. Participants in this asynchronous online course by NEO will learn how to identify desired outcomes, create an outcomes-based project plan using logic models, and then write objectives and evaluation plans based on those logic models. It provides an ideal framework for developing funding proposals, sets the stage for setting up a quality control system to make sure your project stays on track, and provide a structure for your final reports.
Using NCBI's MedGen in Clinical Practice – May 2, 12:00-12:30 PM ET – MedGen, NCBI's portal to clinical genetics, offers access to information on Mendelian disorders as well as pharmacological response phenotypes, complex diseases, and clinical features or findings. Through this NCBI webinar you will learn how to make the clinical process more efficient by finding information in MedGen on genetic phenotypes, getting a list of all clinical features of a disorder, and finding all disorders with particular features. You will also see how to retrieve actionable information such as practice guidelines for a particular condition and a list of available genetic tests in GTR. You will learn how to easily access relevant resources such as GeneReviews, OMIM and ClinicalTrials.gov as well as patient-focused resources such as the Genetic and Rare Diseases Information Center (GARD) and Medline Plus.
Harnessing Human Power for Health: Medical Librarians & Citizen Science – May 3, 2:00-3:00 PM ET – With the plethora of diseases and medical conditions people face and environmental health issues encountered around the world, medical researchers and governmental regulators can't tackle them on their own. This is where citizen science comes into play: where legions of people who often have no medical or scientific background contribute to and participate in research projects. Sponsored by SEA, this webinar will provide an overview of citizen science, as well as its variants such as volunteered geographic information, crowdsourcing and patient-led research. Health-focused librarians from a variety of settings will discover how they can support already-existing citizen science projects and gain tips on creating their own.
EMPOWER: A Community-Based Approach to Improve Care for Women with Newborns Affected by Perinatal Substance Use Disorder – May 15, 1:00-2:00 PM ET – Sponsored by NER, this webinar will describe how one rural community collaborated to create a screening, referral and support program called EMPOWER (Engaging Mothers for Positive Outcomes with Early Referrals). Learn how this innovative approach helps support women and improves outcomes by identifying and addressing barriers to care for patients, health care providers and their community.
NNLM Resource Picks: Healthy Aging – Promoting Healthy Living in Older Adults through Quality Health Information – May 30, 3:00-4:00 PM ET – Join PSR for this next installment of NNLM Resource Picks, our collaborative, bimonthly, webcast series. This session will focus on seniors' use and access to quality health information, highlighting resources from the National Institute on Aging (NIA) and MedlinePlus.
Other Items of Interest
Job Postings:
Introduction to Software Carpentry for Librarians – May 24, 11:30 AM-12:30 PM ET – Join the ACRL University Libraries Section for an introduction to Software Carpentry for Librarians by Cam Macdonell and Clara Llebot Lorente. The rise of carpentry workshops in academic libraries comes out of scientists long standing need to effectively adopt and apply computing skills to their research practices. Assistant Professor Cam Macdonell will orient participants to the rise of carpentry education, how librarians can get involved, and carpentry communities' future directions. Data Management Specialist Clara Llebot Lorente will discuss how she applies carpentry in her credit graduate course, during professional consultations, and in projects with university partners.
A Better You in 2018: Shaping Elizabeth Community Health Initiative – using the Elizabeth Public Library, the Shaping Elizabeth coalition premiered "A Better You in 2018," an event that is not just a "Health Fair", but a larger community forum. – New Jersey Health Initiatives
Grace and Harold Sewell Memorial Fund Stipends – Librarians who serve colleges of pharmacy are invited to apply for a travel stipend to Pharmacy Education 2018, the American Association of Colleges of Pharmacy (AACP) annual meeting. The meeting will be July 21-25 in Boston, Massachusetts. The deadline for application is May 11, 2018.
Researchers search for disease markers linked to diverse populations – HHS Blog
---
MAR Postings is a comprehensive weekly news series authored by the National Network of Libraries of Medicine, Middle Atlantic Region (NNLM MAR)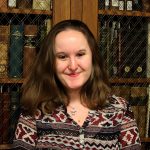 ABOUT Hannah Sinemus
Hannah Sinemus is the Web Experience Coordinator for the Middle Atlantic Region (MAR). Although she updates the MAR web pages, blog, newsletter and social media, Hannah is not the sole author of this content. If you have questions about a MARquee or MAReport posting, please contact the Middle Atlantic Region directly at nnlmmar@pitt.edu.
Email author View all posts by Hannah Sinemus