Employment Opportunity: Health Programming Coordinator, NNLM MAR
Posted by Hannah Sinemus on May 14th, 2018 Posted in: @ the RML, Employment, In the Region

---
The University of Pittsburgh Health Sciences Library System (HSLS) invites applications for the position of Health Programming Coordinator for the Middle Atlantic Region of the National Network of Libraries of Medicine (NNLM MAR). We are looking for an energetic, creative, innovative, and service-oriented individual interested in being part of a collaborative team that works together to improve access to and sharing of biomedical and health information resources, with an emphasis on resources produced by the National Library of Medicine.
Funded by the National Library of Medicine (NLM) through a cooperative agreement, HSLS serves as the regional medical library headquarters for the Middle Atlantic Region, one of eight regions in the NNLM nationwide program. NNLM MAR comprises Delaware, New Jersey, New York and Pennsylvania. The NNLM mission is to ensure health professionals, researchers, the public health workforce, patients, families and the general public have access to quality health information.
The Health Programming Coordinator develops and promotes existing health programming utilizing National Library of Medicine and other reliable health information resources for use in public library, K-12 and community settings.
This position is one of a team of five coordinators reporting to the NNLM MAR Executive Director.
The position involves substantial travel that will include site visits, exhibits and teaching, primarily within the states served by NNLM MAR. Depending on budget, the incumbent travels 20-25% of the time.
Specific responsibilities include:
Develops partnerships with local, state and national organizations to improve access to consumer health information.
Leads the development of health programming for summer reading programs as part of a national partnership with the Collaborative Summer Library Program.
Creates innovative health programs with an emphasis on National Library of Medicine and National Institutes of Health information resources.
Promotes health programs created by NNLM staff and subcontractors through the NNLM website, Programming Librarian website, and other venues.
Teaches existing and creates new classes for the Medical Library Association Consumer Health Information Specialization.
Exhibits at national, regional and local conferences and meetings reaching target populations; submits workshop proposals to offer health programs and/or present.
Solicits applications from Network members for outreach awards to conduct health information programming; serves as liaison and monitors progress and follow-up for outreach awards.
Contributes articles as appropriate to the MAR Newsletter and publications that reach target populations, such as public library staff and teachers.
Serves as primary staff contact and provides support to the NNLM MAR Outreach to Consumers Special Advisory Group.
Provides consultation on developing and applying effective evaluation techniques for health information programming.
Works collaboratively with the NNLM Training Office (NTO) and other NNLM Regions on developing training and outreach programs that build on areas of expertise, and shares information to promote best practices and to mitigate duplication of effort.
Assists as needed with other NNLM MAR outreach and network activities to promote NNLM and NLM resources, programs, and services.
Required qualifications
MLS from ALA-accredited institution, M.Ed, MPH, MS in Health Education, or equivalent advanced degree.
Extensive experience developing and implementing innovative and inclusive health programming in a public library, community-based or K-12 setting.
Passion to improve the capacity and confidence of diverse and marginalized populations to use health information to improve their and their family's health.
Excellent oral and written communication skills.
Ability to plan and implement programs and prioritize projects.
Willingness to travel; valid driver's license at the time of employment.
Proficiency in software such as Word, Excel, PowerPoint, as well as Web-based applications for teaching and learning.
Strong service orientation and ability to work effectively with colleagues, health professionals and consumers in a diverse, multi-cultural community.
Qualified candidates should submit applications via email document attachments to Kate Flewelling, NNLM MAR Executive Director at flewkate@pitt.edu. Include cover letter, CV, and names and contact information for three professional references.
Review of candidates will begin on June 27, 2018 and will continue until the position is filled.
Minimum starting salary is $54,000. This position is currently funded through April 30, 2021. Position is a full-time, non-tenured faculty librarian. The University of Pittsburgh is an EEO/AA/M/F/Vets/Disabled Employer. The University supports diversity initiatives and encourages minorities to apply. For more information, refer to the University's required workplace postings.
For more information about NNLM MAR, visit https://nnlm.gov/mar.
For more information about The University of Pittsburgh Health Sciences Library System, visit https://www.hsls.pitt.edu.
For more information about the University of Pittsburgh, visit http://pitt.edu/about.
Pittsburgh, PA is an attractive city with a reasonable cost of living. Money magazine recently ranked Pittsburgh as the most livable big city in the Northeastern United States: http://time.com/money/3989171/best-big-cities-2015/. See other Pittsburgh Accolades and Awards at the Visit Pittsburgh website.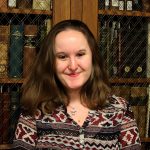 ABOUT Hannah Sinemus
Hannah Sinemus is the Web Experience Coordinator for the Middle Atlantic Region (MAR). Although she updates the MAR web pages, blog, newsletter and social media, Hannah is not the sole author of this content. If you have questions about a MARquee or MAReport posting, please contact the Middle Atlantic Region directly at nnlmmar@pitt.edu.
Email author View all posts by Hannah Sinemus