Weekly Postings
Posted by Hannah Sinemus on May 17th, 2018 Posted in: Weekly Postings

---
See something of interest? Please share our postings with colleagues in your institutions!
Spotlight
NLM @ MLA 2018: attending the Medical Library Association conference in Atlanta, GA? Stop by the National Library of Medicine (NLM) exhibit booth 145 to meet NLM staff and see NLM Web products and services. The NLM Theater at the booth will feature demonstrations and tutorials on a wide variety of topics. You can also talk to MAR staff at the booth about funding, training, and current initiatives!
Sunday, May 20 from 1:00-2:00 PM: Executive Director Kate Flewelling
Monday, May 21 from 10:00-10:30 AM and 1:30-2:00 PM: Academic Coordinator Elaina Vitale
The University of Pittsburgh Health Sciences Library System (HSLS) invites applications for the position of Health Programming Coordinator (link removed) for the Middle Atlantic Region of the National Network of Libraries of Medicine (NNLM MAR). Review of applications begins June 27, 2018, and will continue until filled.
National Network of Libraries of Medicine News
Opioid Misuse and Addiction Resources in Multiple Languages – MARquee News Highlights
Connect with MAR: MAR coordinators would love the chance to speak with you in person about your projects, and opportunities for potential partnership! Check out the schedule of upcoming conferences where you can meet and greet with our staff.
NLM/NIH News
NIH Draft Strategic Plan for Data Science: Suggestions for Optimizing Value – NLM Musings from the Mezzanine, Innovations in Health Information from the Director of the U.S. National Library of Medicine
Ill-Conceived, Well-Drawn Graphic Medicine Program Draws Fans – NLM in Focus, a Look Inside the U.S. National Library of Medicine
Love…at the 2018 Orphan Film Symposium – Circulating Now, from the Historical Collections of the National Library of Medicine
Tagging Essential Malaria Genes to Advance Drug Development – NIH Director's Blog
The National Library of Medicine is accepting applications to its Michael E. DeBakey fellowship in the History of Medicine for 2019. Application materials must be submitted by September 28. Read the full NLM announcement for more information and instructions on how to apply.
The NLM History of Medicine and Graphic Medicine websites have receive 2018 awards from the Academy of Interactive and Visual Arts. Read the full announcement to learn why these websites were awarded 'excellence' and 'distinction'.
NLM and NNLM Educational Opportunities
All are webinars, unless noted. Please note that the class registration system requires obtaining an NNLM account prior to registration. Learn how to register for classes from the NTO.
NNLM and NLM classes are free and open to all. Please feel free to share these opportunities!
Healthy Bodies, Healthy Minds – May 29, 1:00-2:00 PM – The Healthy Bodies, Healthy Minds project enabled Torrance State Hospital patients to learn how to access reliable health information to implement a healthy lifestyle. Patients participated in goal setting, technology instruction, exercise, learning about MedlinePlus and have performed simple research assignments. Join MAR for this webinar to learn more about the program and how it impacted Torrance patients and staff.
NNLM Resource Picks: Healthy Aging – Promoting Healthy Living in Older Adults through Quality Health Information – May 30, 3:00-4:00 PM ET – Join PSR for this next installment of NNLM Resource Picks, our collaborative, bimonthly, webcast series. This session will focus on seniors' use and access to quality health information, highlighting resources from the National Institute on Aging (NIA) and MedlinePlus.
From Beyond Our Borders: Providing Multilingual and Multicultural Health Information – June 4-29, 2018 – Join GMR for a 4 week self-paced, asynchronous introduction to cultural competency and humility, the unique health information needs of refugees and immigrants, and relevant health information resources. This class is designed to assist librarians and others who work with diverse populations in locating health information. The class will be taught via Moodle and includes short readings, videos, and activities.
Pride at the Library: LGBTQ Programming For All Ages – June 5, 2:00-3:00 PM ET – The LGBTQ community is an underserved and vulnerable population, often facing misinformation and censorship. Libraries have a unique capability to reach out to this group, providing a safe space to access materials and gather together, as well as provide education to the larger community. Sponsored by MAR, this talk will discuss how to develop engaging LGBTQ programming for all ages, gain the support of your administration, locate community partners, promote your programs, deal with media attention, and manage complaints.
PubMed for Librarians – Introduction to PubMed (link removed) – June 6, 1:00-2:30 PM ET – Join NTO for this synchronous, online course to learn about the difference between PubMed and MEDLINE, how to run a basic PubMed search, assess your search results, analyze search details, customize PubMed with My NCBI, search for a known citation; plus, brief introductions to MeSH, automatic term mapping, search tags and subheadings.
LGBTQ Communities: Your Best Resource to Reduce Health Disparities  – June 7, 2:00-3:00 PM ET – With special attention to health justice among communities of color and LGBTQ populations, this webinar by SEA will explore how the lack of information, data, and resources directly affects the health, social and economic parity for these communities. You will learn about the importance of understanding local LGBTQ community resources and other non-traditional sources can be the best tool to reduce health disparities.
Just Talk About It: Using Mental Health Education to Prevent and Treat Substance Use Disorder – June 12, 1:00-2:00 PM ET – In this webinar sponsored by NER, Carl Antisell from the Minding Your Mind organization will share the story of his journey through addiction to recovery. Carl will discuss what to look for as warning signs of potential mental health issues such as stress, anxiety, depression and crisis. Learn to look beyond the stigma associated with mental health, and use strategies with students, friends and family to address signs of difficulty using vocabulary that invites engagement and that shows empathy, care and respect.
A New Kind of Village: Combating Loneliness among Older Adults – June 13, 11:00 AM-12:00 PM ET – Loneliness among the aging population has been shown to have health risks equivalent to those of smoking and diabetes, with an overall 26% increase in mortality. Join SCR for this webinar to explore how government agencies, solution providers, healthcare, education and multiple other industries can act together to develop solutions designed to help people rebuild social connections and engagement with their communities.
Other Items of Interest
Job Postings:
Check out the new City Health Dashboard—an online resource from the Department of Population Health at NYU Langone Health. The dashboard contains community-level health, social, and economic data for the nation's 500 largest cities! this resource reports on 36 key measures of health, such as obesity and opioid overdose deaths, as well as the conditions that influence health such as housing affordability, third grade reading proficiency, and income inequality.
Notice: the AHRQ National Quality Measures Clearinghouse (NQMC, qualitymeasures.ahrq.gov) Web site will not be available after July 16, 2018. Details.
Data Catalog Collaboration Information Session at MLA – May 21, 2:30-3:25 PM ET – Is your library interested in highlighting research data generated at your institution? Are you invested in helping researchers share and discover data that is not readily accessible elsewhere online? Come learn about implementing an institutional data catalog and the collaborating group of librarians that support it at an information session at MLA 2018 in Atlanta.
Introduction to Software Carpentry for Librarians – May 24, 11:30 AM-12:30 PM ET – Join the ACRL University Libraries Section for an introduction to Software Carpentry for Librarians by Cam Macdonell and Clara Llebot Lorente. The rise of carpentry workshops in academic libraries comes out of scientists long standing need to effectively adopt and apply computing skills to their research practices. Assistant Professor Cam Macdonell will orient participants to the rise of carpentry education, how librarians can get involved, and carpentry communities' future directions. Data Management Specialist Clara Llebot Lorente will discuss how she applies carpentry in her credit graduate course, during professional consultations, and in projects with university partners.
AHRQ Employees Exemplify Public Service – AHRQ Views
---
MAR Postings is a comprehensive weekly news series authored by the National Network of Libraries of Medicine, Middle Atlantic Region (NNLM MAR)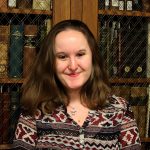 ABOUT Hannah Sinemus
Hannah Sinemus is the Web Experience Coordinator for the Middle Atlantic Region (MAR). Although she updates the MAR web pages, blog, newsletter and social media, Hannah is not the sole author of this content. If you have questions about a MARquee or MAReport posting, please contact the Middle Atlantic Region directly at nnlmmar@pitt.edu.
Email author View all posts by Hannah Sinemus