Member Highlights: Poughkeepsie Public Library District, Poughkeepsie, NY
Posted by Hannah Sinemus on May 29th, 2018 Posted in: Member Highlights

---
NNLM MAR is pleased to share successes of health outreach projects and activities in our region. Learn what your amazing colleagues are doing to increase access to quality health information for the communities they serve.
---
Library Speaker Series with the MidHudson Regional Hospital
The Poughkeepsie Public Library District has offered a Health & Wellness speaker series, beginning in January 2018, presented by staff from the MidHudson Regional Hospital. All of the programs within this series discussed easy ways to implement suggested life-style changes into participants' daily lives.
Nutrition for a New Year (January 2018) – Presented by Outpatient Dietitian Nancy Case, MS, RDN, CDN, this session focused on assessing healthy eating habits, and covered basic nutrition recommendations that are easy to apply at home or on the road.
Less Meat for a Healthy Heart Beat (February 2018) – Presented by Cardiologists Paul Hanna, MD and Syed Naqvi, MD, FAAC, participants in this session learned how diet plays a role in cardiovascular health, including nutritional options for a healthy heart.
What is Telemedicine? An Overview of eICU (March 2018) – Presented by Medical Director Corey Scurlock, MD, MBA, this session discussed the economic, social and technological factors that drive the use of telemedicine, how it can improve best practices, and reduce overall healthcare costs.
Sleep Hygiene and Common Sleep Issues (April 2018) – Presented by Sleep Specialist and Associate Chief of Critical Care & Pulmonary Medicine Zubair M. Khan, MD, and Sleep Center Manager Lisa McKevitt, RRT, RPSGT, RST, this in-depth discussion covered common sleep disorders, their impact on mental and physical health, and available treatment options.
Do I Have Prediabetes? (April 2018 and May 2018) – Presented by Public Health Nutritionist & Certified Diabetes Educator, Ozie Williams, RD from the Dutchess County Behavioral & Community Health, this session focused on the path to prevention; learning how to manage risk for type 2 diabetes. Small steps make a big difference in living a longer, healthier life.
Mental Health – Essential to the Total Health Package (May 2018) – Presented by David J. Sexton, BS, RN Nurse Manager, Chemical Dependency, Inpatient Behavioral Health MidHudson Regional Hospital, this session focused on whole-body wellness. Is your body's health more important than your mind's health? Mental wellness, just like physical wellness, is a real and attainable goal. Learn how to balance the needs of your whole self.
Alzheimer's Association Presents:  Effective Communication Strategies (May 2018) – Communication is more than just talking and listening – it's also about sending and receiving messages through attitude, tone of voice, facial expressions and body language. As people with Alzheimer's disease and other dementias progress in their journey and the ability to use words is lost, families need new ways to connect. This session explored how communication takes place when someone has Alzheimer's. Participants learned to decode the verbal and behavioral messages delivered by someone with dementia, and identify strategies to help connect and communicate at each stage of the disease.  Presenter Joan Carl is an Alzheimer's Association Hudson Valley Chapter community engagement manager for Dutchess, Putnam & Ulster counties.
Is it Worth the Risk? Keeping it Safe at Work, Home, & on the Road (June 2018) – Presented by Kent Amsden Director of Emergency Management & Safety WMCHealth, this talk will discuss situational awareness techniques that can prevent accidents affecting you and those around you. Learn to be more aware of your surroundings and the potential hazards you may encounter day to day.
7 Steps to Managing Your Memory with Dr. Budson (June 2018) – Based on his award-winning book, Seven Steps to Managing Your Memory, Dr. Budson's talk will explain how individuals can distinguish changes in memory due to Alzheimer's versus normal aging, what medications, vitamins, diets, and exercise regimes can help, and the best habits, strategies, and memory aids to use, in seven simple steps.  Andrew Budson, M.D., Director of Education, Boston University Alzheimer's Disease Center; Professor of Neurology, Boston University; Lecturer in Neurology, Harvard Medical School; Chief of Cognitive & Behavioral Neurology at the Veterans Affairs Boston Healthcare System.
This speaker series was made possible through a partnership with the MidHudson Regional Hospital of Westchester Medical Center Health Network. If you would like to learn more about this series, contact Bridget O'Donnell, Librarian, via email: bodonnell@poklib.org or telephone: (845) 485-3445, or visit the library website.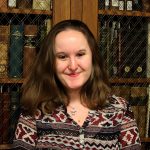 ABOUT Hannah Sinemus
Hannah Sinemus is the Web Experience Coordinator for the Middle Atlantic Region (MAR). Although she updates the MAR web pages, blog, newsletter and social media, Hannah is not the sole author of this content. If you have questions about a MARquee or MAReport posting, please contact the Middle Atlantic Region directly at nnlmmar@pitt.edu.
Email author View all posts by Hannah Sinemus