Weekly Postings
Posted by Hannah Sinemus on June 1st, 2018 Posted in: Weekly Postings

---
See something of interest? Please share our postings with colleagues in your institutions!
Spotlight
MedlinePlus Magazine: the Spring 2018 issue of MedlinePlus Magazine is now available! This quarter, TV host Leeza Gibbons talks about her experience as a caregiver for both her mother and her father. Other features include cancer imaging, traumatic stress, and new advances in research from the National Institutes of Health. Subscribe or order a bulk subscription for your library today!
Member Highlights: Poughkeepsie Public Library District, Poughkeepsie, NY – Learn how this library brought health and wellness to their community through a library speaker series featuring medical professionals. Has your library developed a similar program? Share your story with us to receive a Member Highlight on the MARquee!
National Network of Libraries of Medicine News
Connect with MAR: MAR coordinators would love the chance to speak with you in person about your projects, and opportunities for potential partnership! Review the schedule of upcoming conferences where you can meet and greet with our staff.
The next round of PubMed for Librarians begins June 6. Check out all of our Summer 2018 PubMed training opportunities, and register today!
Data Flash: What is this GDPR thing I keep hearing about? – The Dragonfly, News from the Northwest and Beyond, by PNR
NLM/NIH News
PubMed Health will be discontinued on October 31, 2018. Details.
NLM @ MLA 2018: Did you miss a National Library of Medicine presentation at MLA? Recordings of the NLM theater presentations are now available!
The Role of Libraries in Precision Health – NLM Musings from the Mezzanine, Innovations in Health Information from the Director of the U.S. National Library of Medicine
National Library of Medicine Celebrates 10 years of AHCJ-NLM Journalism Fellows – NLM in Focus, a Look Inside the U.S. National Library of Medicine
Revealing Data: Sewers and other Amenities – Circulating Now, from the Historical Collections of the National Library of Medicine
– NIH Director's Blog
The National Library of Medicine is accepting applications to its Michael E. DeBakey fellowship in the History of Medicine for 2019. Application materials must be submitted by September 28. Read the full NLM announcement for more information and instructions on how to apply.
NLM and NNLM Educational Opportunities
All are webinars, unless noted. Please note that the class registration system requires obtaining an NNLM account prior to registration. Learn how to register for classes from the NTO.
NNLM and NLM classes are free and open to all. Please feel free to share these opportunities!
Last chance to register! From Beyond Our Borders: Providing Multilingual and Multicultural Health Information – June 4-29, 2018 – Join GMR for a 4 week self-paced, asynchronous introduction to cultural competency and humility, the unique health information needs of refugees and immigrants, and relevant health information resources. This class is designed to assist librarians and others who work with diverse populations in locating health information. The class will be taught via Moodle and includes short readings, videos, and activities.
Pride at the Library: LGBTQ Programming For All Ages – June 5, 2:00-3:00 PM ET – The LGBTQ community is an underserved and vulnerable population, often facing misinformation and censorship. Libraries have a unique capability to reach out to this group, providing a safe space to access materials and gather together, as well as provide education to the larger community. Sponsored by MAR, this talk will discuss how to develop engaging LGBTQ programming for all ages, gain the support of your administration, locate community partners, promote your programs, deal with media attention, and manage complaints.
PubMed for Librarians – Introduction to PubMed (link removed) – June 6, 1:00-2:30 PM ET – Join NTO for this synchronous, online course to learn about the difference between PubMed and MEDLINE, how to run a basic PubMed search, assess your search results, analyze search details, customize PubMed with My NCBI, search for a known citation; plus, brief introductions to MeSH, automatic term mapping, search tags and subheadings.
LGBTQ Communities: Your Best Resource to Reduce Health Disparities – June 7, 2:00-3:00 PM ET – With special attention to health justice among communities of color and LGBTQ populations, this webinar by SEA will explore how the lack of information, data, and resources directly affects the health, social and economic parity for these communities. You will learn about the importance of understanding local LGBTQ community resources and other non-traditional sources can be the best tool to reduce health disparities.
Just Talk About It: Using Mental Health Education to Prevent and Treat Substance Use Disorder – June 12, 1:00-2:00 PM ET – In this webinar sponsored by NER, Carl Antisell from the Minding Your Mind organization will share the story of his journey through addiction to recovery. Carl will discuss what to look for as warning signs of potential mental health issues such as stress, anxiety, depression and crisis. Learn to look beyond the stigma associated with mental health, and use strategies with students, friends and family to address signs of difficulty using vocabulary that invites engagement and that shows empathy, care and respect.
A New Kind of Village: Combating Loneliness among Older Adults – June 13, 11:00 AM-12:00 PM ET – Loneliness among the aging population has been shown to have health risks equivalent to those of smoking and diabetes, with an overall 26% increase in mortality. Join SCR for this webinar to explore how government agencies, solution providers, healthcare, education and multiple other industries can act together to develop solutions designed to help people rebuild social connections and engagement with their communities.
Research Data Management Services: Beyond Analysis and Coding – June 14, 2:00-3:00 PM ET – There is more to RDM services than the technical skills necessary for data management. Soft skills and non-technical skills are very important when setting up RDM services, and continue to be important to the sustainability of services. Reference skills, relationship building, negotiation, listening, facilitating access to de-centralized resources, policy knowledge and assessment, are all important to the success of a service. In this webinar Margaret Henderson, hosted by SEA, will discuss these skills and show you how to start RDM services, even if you don't feel confident about your statistical skills or knowledge of R.
Other Items of Interest
Job Postings
Research and Instruction Librarian, University of Pittsburgh Health Sciences Library System (HSLS), Pittsburgh, PA
Information Technology Technician, Bailey Library at Slippery Rock University, Slippery Rock, PA
Electronic Resources Librarian (#18-23104), NYU Winthrop Hospital, Mineola, NY
Head, Health & Information Products Unit, Reference & Web Services Section, Public Services Division, Library Operations, NLM
Health Programming Coordinator (link removed) for the Middle Atlantic Region of the National Network of Libraries of Medicine (NNLM MAR), University of Pittsburgh Health Sciences Library System, Pittsburgh, PA
Amping up Diversity & Inclusivity in Medical Librarianship – ACRLog, blogging by and for academic and research librarians
An Overview of the National Institutes of Health All of Us Research Program – June 21, 1:00-2:00 PM ET – from the NPA Mid-Atlantic Regional Health Equity Council, this webinar will focus on an overview of the NIH All of Us Research Program, a key element of the Precision Medicine Initiative (PMI). The presentation will also highlight the program's engagement efforts with community and healthcare provider organizations. The audience will learn about how to become involved with All of Us and will be able to share information with those they serve and/or represent.
EXCITE Transformation for Libraries – The State Library of Connecticut is accepting applications for this intensive team-based experiential learning program for librarians that will teach collaboration and innovation skills, result in programs and services that respond to community input and demonstrated needs, lead to cultural change at libraries, and sustain project impact through extended training. Applications are due June 14, 2018.
Notice: the AHRQ National Quality Measures Clearinghouse (NQMC, qualitymeasures.ahrq.gov) Web site will not be available after July 16, 2018. Details.
---
MAR Postings is a comprehensive weekly news series authored by the National Network of Libraries of Medicine, Middle Atlantic Region (NNLM MAR)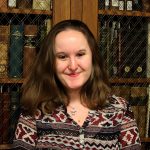 ABOUT Hannah Sinemus
Hannah Sinemus is the Web Experience Coordinator for the Middle Atlantic Region (MAR). Although she updates the MAR web pages, blog, newsletter and social media, Hannah is not the sole author of this content. If you have questions about a MARquee or MAReport posting, please contact the Middle Atlantic Region directly at nnlmmar@pitt.edu.
Email author View all posts by Hannah Sinemus