Member Highlights: Adams County Library System, Gettysburg, PA
Posted by Hannah Sinemus on June 11th, 2018 Posted in: Member Highlights

---
NNLM MAR is pleased to share successes of health outreach projects and activities in our region. Learn what your amazing colleagues are doing to increase access to quality health information for the communities they serve.
---
Sensory Storytime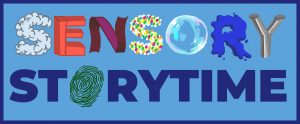 Sensory Storytime is an initiative of the Adams County Library System (ACLS) to provide meaningful early literacy experiences for children who may have sensory processing or autism spectrum disorders, and families who may therefore feel uncomfortable in more typical storytime settings. This was achieved through staff education in sensory processing and autism spectrum disorders, and training in delivery of high-quality sensory storytime sessions, utilizing available local, regional, and national resources. Materials and tools to accomplish this come from sources such as NLM, the American Library Association, Lincoln Intermediate Unit #12, PennCares Support Services, and other libraries that currently provide such services.
The target population group for the project is children with Sensory Processing Disorder or Autism Spectrum Disorder, and their caregivers. The project also targets ACLS Youth Services Staff for education and training to work with the targeted population. Awareness was also raised across the county as the program was promoted and marketed. This would include health care providers such as pediatricians, and others who come in contact with young children.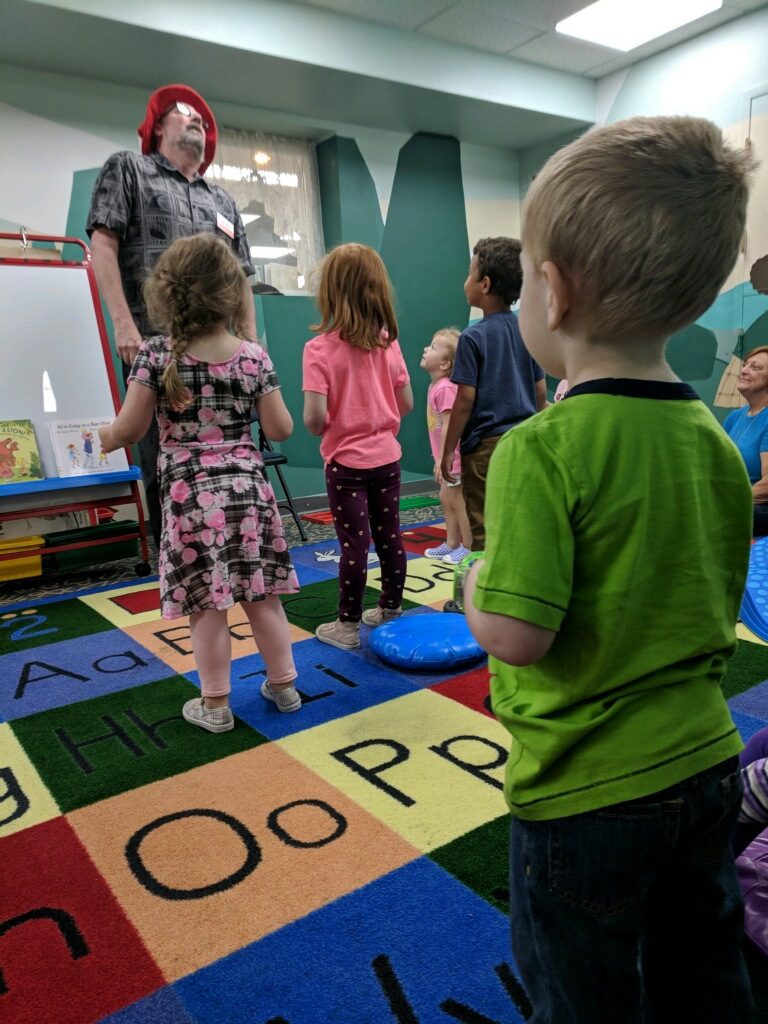 From 2005 to 2011, the number of Adams County residents receiving some type of autism support services increased by 236%. More than half of those receiving services were under the age of 12. Across the United States, the number of children diagnosed with autism spectrum disorder is rising, from 1 in 80 children in 2010 to 1 in 45 children in 2015, according to the Centers for Disease Control and Prevention. Prior to Sensory Storytime, the Adams County Library System offered no specialized programming for this burgeoning population. Providing such a program has been shown to have a significant impact on literacy and language skills.
Sensory Storytime at the Gettysburg branch of the Adams County Library System was begun as a pilot project to provide early literacy experiences to this underserved population. The original plan was to conduct an eight-week session, every Monday, beginning on March 5 and ending on April 23, 2018. However, due to the overwhelming positive feedback, and capacity attendance, the library system will continue the program on an ongoing basis every Monday morning at 10:30 am. PennCares Support Services will continue as partners, offering any future required training, and assisting in the planning and implementation of the storytime sessions themselves.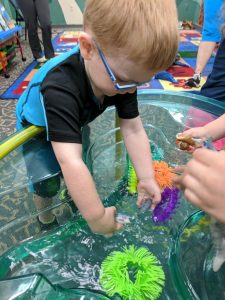 Plans are already in place to offer the program at the Trone Memorial Library in East Berlin, Pennsylvania, another Adams County Library member. This will begin in June 2018. After the East Berlin library begins the program, it will expand to Harbaugh-Thomas library in Biglerville, Pennsylvania, this fall. That means 50% of the libraries in the system will be conducting this program in less than a year after the initial discussions, which is cause for celebration. In a survey completed by parents at the end of the eight-week pilot period, one of the mothers shared, "The kids love being able to participate, it has helped them step out and be brave. We are so thankful for this program!" Without this program, a staple of library programming for young people might not have been experienced by these early learners.
This project was made possible through partnership with PennCares Support Services, and funding from NNLM MAR.
Want to learn more about this and other ACLS programs? Check out the Adams County Library System website, or contact George Matthew, Youth Services Coordinator, via email: georgem@adamslibrary.org or telephone: (717) 334-5716.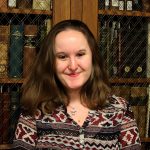 ABOUT Hannah Sinemus
Hannah Sinemus is the Web Experience Coordinator for the Middle Atlantic Region (MAR). Although she updates the MAR web pages, blog, newsletter and social media, Hannah is not the sole author of this content. If you have questions about a MARquee or MAReport posting, please contact the Middle Atlantic Region directly at nnlmmar@pitt.edu.
Email author View all posts by Hannah Sinemus