Weekly Postings
Posted by Hannah Sinemus on June 15th, 2018 Posted in: Weekly Postings

---
See something of interest? Please share our postings with colleagues in your institutions!
Spotlight
Member Highlights: Adams County Library System, Gettysburg, PA – Learn about this library's Sensory Storytime initiative to provide meaningful early literacy experiences for children who may have sensory processing or autism spectrum disorders. Has your library developed a similar program? Share your story with us to receive a Member Highlight on the MARquee!
NNLM Outreach Highlight: Escape the Unit, Pittsburgh, PA – take a few minutes to check out this video on an NNLM funded project, an escape room developed as part of the nurse residency program for newly hired graduate level nurses working at UPMC Mercy Hospital.
The University of Pittsburgh Health Sciences Library System (HSLS) invites applications for the position of Health Programming Coordinator (link removed) for the Middle Atlantic Region of the National Network of Libraries of Medicine (NNLM MAR). Applications are due June 27, 2018.
National Network of Libraries of Medicine News
Connect with MAR: MAR coordinators would love the chance to speak with you in person about your projects, and opportunities for potential partnership! Review the schedule of upcoming conferences where you can meet and greet with our staff.
Headed to ALA? So is NNLM! – MARquee News Highlights
Path to the Redesigned DOCLINE – DOCLINE Talkline
New on YouTube: Healthy Bodies, Healthy Minds, May 29, 2018
NLM/NIH News
NLM Redesign: The National Library of Medicine website has a new look! Check out the improved design, which aims to provide users with a more efficient path to NLM tools and resources and adapts to any device's screen size.
Training for Lifelong Learning – NLM Musings from the Mezzanine, Innovations in Health Information from the Director of the U.S. National Library of Medicine
– NLM in Focus, a Look Inside the U.S. National Library of Medicine
A Rapid Means of Casualty Evacuation, 1961 – Circulating Now, from the Historical Collections of the National Library of Medicine
– NIH Director's Blog
NIH launches HerbList, a mobile app on herbal products – to help consumers navigate information about popular herbs and herbal supplements, the National Institutes of Health's National Center for Complementary and Integrative Health has launched HerbListTM – an app for research-based information about the safety and effectiveness of herbal products.
NLM and NNLM Educational Opportunities
All are webinars, unless noted. Please note that the class registration system requires obtaining an NNLM account prior to registration. Learn how to register for classes from the NTO.
NNLM and NLM classes are free and open to all. Please feel free to share these opportunities!
Beyond an Apple a Day: Providing Consumer Health Information at Your Library – June 20, 11:00 AM-1:00 PM ET – Sponsored by SCR, this class will teach you the basics of providing consumer health information at your library, from the health reference interview and planning your own health program, to free health resources from the National Library of Medicine and other trustworthy sources. Participants are eligible for 2 MLA CE.
Unlocking the Potential of De-identified Clinical Datasets – June 20, 4:00-5:00 PM ET – Healthcare systems generate a ton of data on a daily basis. The primary purpose of this data is billing and clinical decision making, but great secondary use of this data is research. This PNR webinar will discuss the potential uses, best practices and common hurdles of de-identified clinical datasets.
Gauging the Quality of Open Access References in PubMed: The MEDLINE, PubMed Central, and PubMed Connection – June 21, 2:00-3:00 PM ET – The rise of open accessing publishing has brought with it many advantages, including faster publication and enhanced visibility and impact of one's research. However, the issues of what constitutes reliable and scholarly publishing from the potentially predatory and fraudulent grows more complicated every day. This session, hosted by SEA, will explore the relationship between MEDLINE, PubMed Central, and PubMed and the implications of questionable citations from potentially predatory journals in PubMed search results.
PubMed and Beyond: Clinical Resources from the National Library of Medicine – June 22, 12:00-1:00 PM ET – This MAR presentation will introduce free bedside information resources for the busy clinician. Resources presented will include Clinical Queries in PubMed/MEDLINE and free drug, patient education, and evidence-based information.
Big Data in Healthcare: Exploring Emerging Roles – July 9-August 31, 2018 – This semi-self-paced online course will help health sciences librarians better understand the issues of big data in clinical outcomes and what roles health sciences librarians can take on in this service area. On top of information gained, being a part of the big data in clinical care dialog, and earning 9 continuing education credits from the Medical Library Association, students may earn an IBM Open Badge program from Cognitive Class. The class size for this course is limited to 40 students, so register today!
Other Items of Interest
Job Posting: 
Associate Dean for Collections, Research, and Scholarly Communications, Penn State University Libraries, University Park, PA
Head of Cataloging and Metadata Services, Stony Brook University, Stony Brook, NY
Head of Acquisitions, Stony Brook University, Stony Brook, NY
One Clear Path to Better Health: Wider Participation in Preventive Services – AHRQ Views
An Overview of the National Institutes of Health All of Us Research Program – June 21, 1:00-2:00 PM ET – from the NPA Mid-Atlantic Regional Health Equity Council, this webinar will focus on an overview of the NIH All of Us Research Program, a key element of the Precision Medicine Initiative (PMI). The presentation will also highlight the program's engagement efforts with community and healthcare provider organizations. The audience will learn about how to become involved with All of Us and will be able to share information with those they serve and/or represent.
Call for Applicants for the Sewell Stipend to Attend the 2018 APHA Annual Meeting – Is your position related to public health? Would you like an opportunity to immerse yourself in the public health field for a few days? Then you need to apply for the Sewell Travel Award for Public Health and attend the 2018 American Public Health Association Annual Meeting and Expo. This year's meeting theme is "Creating the Healthiest Nation: Health Equity Now." The meeting will be held November 10-14 in San Diego, CA. The deadline to apply is July 18.
---
MAR Postings is a comprehensive weekly news series authored by the National Network of Libraries of Medicine, Middle Atlantic Region (NNLM MAR)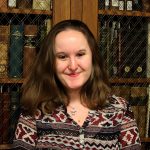 ABOUT Hannah Sinemus
Hannah Sinemus is the Web Experience Coordinator for the Middle Atlantic Region (MAR). Although she updates the MAR web pages, blog, newsletter and social media, Hannah is not the sole author of this content. If you have questions about a MARquee or MAReport posting, please contact the Middle Atlantic Region directly at nnlmmar@pitt.edu.
Email author View all posts by Hannah Sinemus