Health Statistics for a Variety of Audiences and Topics
Posted by Hannah Sinemus on June 21st, 2018 Posted in: The MAReport
Tags: 2018 Issue 2
---
Health Professions Updates
Erin Seger, Health Professions Coordinator
I look forward to offering a fully updated version of Health Statistics on the Web on August 24. This free webinar is the first NNLM class to be approved by the National Commission for Health Education Credentialing to provide CE for Certified Health Education Specialists (CHES). This class is also eligible for Consumer Health Information Specialization continuing education credit awarded by the Medical Library Association. This session will be relevant to anyone interested in finding health statistics at the national, state, and local levels, including those that highlight social determinants of health.
We often see health statistics reported at the national and state levels, but when it comes to public health efforts and program planning, there is a need for statistics at the local level. An example of this need is apparent in the city of Pittsburgh, where the MAR offices are located. Within the city of Pittsburgh, 45.9% of homes have potential lead risk1. To address this issue, one would need to know where exactly in Pittsburgh these homes are located. For example, only 10.1% of homes in one area of zip code 15206 have potential lead risk, while 54.5% of homes in a neighboring area within the same zip code have potential lead risk1. Without local data, it would be difficult to understand the variation in risk throughout the city. Where can one find this local data? This particular information about possible lead risk in housing is from the City Health Dashboard, a relatively new resource from The Department of Population Health at NYU Langone Health and the Robert F. Wagner School of Public Service at NYU, in partnership with the National Resource Network. The City Health Dashboard Provides 36 measures of health for the 500 largest cities in the USA. Some of these indicators are available at the census tract level, such as the percent of homes with potential lead risk. The City Health Dashboard is a practical tool since the selected indicators are ones on which community leaders can take action.
In addition to health statistics at the local level, a diverse set of health statistics can provide a true picture of the factors that affect health in a community. The statistics I frequently come across are birth and death rates or incidence and prevalence of diseases. While it would be hard to go anywhere without these statistics, there are so many of factors that influence our health. We've known this for a long time. As far back as the 19th century, Edwin Chadwick suggested that the British government list social conditions such as poverty and hunger as causes of death on death certificates instead of the disease itself2. The term "social determinants of health" was coined much more recently, but the concept has clearly been around for much longer. One database that provides us with statistics related to these underlying causes is County Health Rankings and Roadmaps. This database is the result of a collaboration between the Robert Wood Johnson Foundation and the University of Wisconsin Population Health Institute. The rankings provide information about how where we live, work, learn and play influence our health. For example, County Health Rankings and Roadmaps allows you to look at an indicator called severe housing problems, which means that a household has one or more of the following issues: overcrowding, high housing costs, or lack of kitchen or plumbing facilities3. How could this be denied as a contributor to health? Without a kitchen, it is difficult to prepare healthy meals, and high housing costs and overcrowding are likely very stressful for residents. It is important that health statistics databases give us the opportunity to consider how social conditions relate to physical health and ultimately link to statistics such as disease prevalence and death rates.
A useful feature of both these databases is their focus on translating statistics into action. Both the City Health Dashboard and County Health Rankings and Roadmaps help the user with next steps to improve the health of their community. In addition to statistics, County Health Rankings and Roadmaps contains information about evidence-based strategies in their section titled, What Works for Health and step-by-step guidance to planning an intervention in their Action Center. County Health Rankings and Roadmaps also has a Partner Center, which provides information about the role of collaboration in improving community health. The City Health Dashboard similarly provides evidence related to their selected indicators. For example, when reviewing the statistic of housing with potential lead risk in Pittsburgh, the user can select "Take Action" and see what the evidence suggests concerning interventions such as lead abatement programs and lead education interventions.
These are just a few of the useful statistics databases that I will discuss in the upcoming Health Statistics on the Web class. Register for the session and join me on August 24 at 2:00 PM ET to learn more. To learn about other upcoming classes like this one, please subscribe to MAR Weekly Postings.
References
1. NYU Lagone Health (2018). Pittsburgh, PA: City View for: Housing with Potential Lead Risk. Retrieved from https://www.cityhealthdashboard.com/pa/pittsburgh/city-view
2. Turnock, B. (2012). Public Health: What it is and How it Works. Burlington: Jones & Bartlett Learning.
3. County Health Rankings (2018). Learn More About Severe Housing Problems. Retrieved from https://www.countyhealthrankings.org/explore-health-rankings/measures-data-sources/county-health-rankings-model/health-factors/physical-environment/housing-transit/severe-housing-problems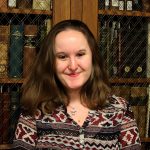 ABOUT Hannah Sinemus
Hannah Sinemus is the Web Experience Coordinator for the Middle Atlantic Region (MAR). Although she updates the MAR web pages, blog, newsletter and social media, Hannah is not the sole author of this content. If you have questions about a MARquee or MAReport posting, please contact the Middle Atlantic Region directly at nnlmmar@pitt.edu.
Email author View all posts by Hannah Sinemus