Precision Medicine in Cancer
Posted by Hannah Sinemus on June 21st, 2018 Posted in: The MAReport
Tags: 2018 Issue 2
---
Guest Article

Sheryl R. Simon, MD

In 2016, 1,685,210 new cases of cancer were diagnosed, and 595,690 people died of cancer. New treatments are needed to improve these numbers. Precision medicine is proving to be an effective approach to develop treatments for cancer.
The National Cancer Institute defines precision medicine as "an approach to patient care that allows doctors to select treatments that are most likely to help patients based on a genetic understanding of their disease."
Genetic mutations occur in cells and sometimes these abnormal cells grow uncontrollably and form cancerous tumors. Some of these genetic abnormalities drive the growth and spread of cancer. The abnormalities are called driver mutations.
Once the cancer and its genetic characteristics are identified, anti-cancer agents that are able to counteract the specific genetic drivers of cancer can be prescribed. For the past 20 years, there have been FDA approved agents available that counteract these genetic drivers. These agents include antibodies, targeted agents and immunological agents. There are currently clinical trials underway to develop new therapies. There remains much to learn.
More research about the genetic approach to evaluating, treating, and monitoring cancer is needed. Researchers have learned that cancer is not one disease, but a multitude of diseases. Even one type of cancer, such as breast cancer, can be subdivided into categories with different genetic profiles. In addition, researchers are finding that the same genetic feature may be seen in multiple different types of cancer.
Cancers with the same genetic change can be treated with the same agent even if the cancers originate from different areas of the body. Unfortunately, these agents do not always help patients. Mechanisms of resistance to the drugs need to be investigated. And cancer can recur after its initial treatment. More precise ways of predicting recurrence and monitoring for recurrence are needed. Not all driver mutations are known and more remain to be discovered.
To add to the knowledge of precision medicine in cancer and other conditions, the All of Us Research Program has been initiated. This research should enhance the understanding of cancer.
By testing the genetic profiles of people, one may be able to predict who is at risk of developing certain types of cancer and how different people will respond to or tolerate a particular drug. By profiling a person's cancer, one may be able to predict which treatment will be most effective. By determining cancer genetic profiles and identifying the genetic mutations that drive cancer, agents that target those mutations can be developed. With faster and more affordable techniques to sequence genes in people and in cancer, research will accelerate.
Although the benefits of precision medicine research may take years to realize, the ultimate goal of precision medicine is to select and administer treatments that work to fight cancer without causing harm to the person.
---
Sheryl R. Simon, MD is an MLIS candidate in the School of Computing and Information, University of Pittsburgh, and a practicing physician at UPMC Hillman Cancer Center. She wrote this article as part of a Spring 2018 internship in NNLM MAR.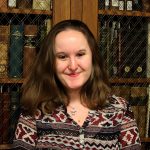 ABOUT Hannah Sinemus
Hannah Sinemus is the Web Experience Coordinator for the Middle Atlantic Region (MAR). Although she updates the MAR web pages, blog, newsletter and social media, Hannah is not the sole author of this content. If you have questions about a MARquee or MAReport posting, please contact the Middle Atlantic Region directly at nnlmmar@pitt.edu.
Email author View all posts by Hannah Sinemus