Weekly Postings
Posted by Hannah Sinemus on June 29th, 2018 Posted in: Weekly Postings

---
See something of interest? Please share our postings with colleagues in your institutions!
Spotlight
The MAReport: the Spring 2018 issue of the MAReport newsletter is now available! This quarter, Veronica Leigh Milliner talked about the importance of public libraries in providing quality health information in her article about the the Public Libraries Symposium at MLA.
National Network of Libraries of Medicine News
NNLM Outreach Highlight: Escape the Unit, Pittsburgh, PA – take a few minutes to check out this video on an NNLM funded project, an escape room developed as part of the nurse residency program for newly hired graduate level nurses working at UPMC Mercy Hospital.
Employment Opportunities Around the Region – MARquee News Highlights
DataFlash: Staying Informed – The Dragonfly, News from the Northwest and Beyond, by PNR
New on YouTube: PubMed and Beyond: Clinical Resources from the National Library of Medicine, June 22, 2018
NLM/NIH News
NLM Delivers for Health Services Research – NLM Musings from the Mezzanine, Innovations in Health Information from the Director of the U.S. National Library of Medicine
NCBI Hackathons Hit 25 and Celebrate with Bacon, Disco, and More – NLM in Focus, a Look Inside the U.S. National Library of Medicine
– NIH Director's Blog
NLM in Pictures—Read it This Summer – Circulating Now, from the Historical Collections of the National Library of Medicine
PubMed Journals will be shut down – NCBI Insights, Providing Insights into NCBI Resources and the Science Behind Them
My MedlinePlus: subscribe to this new weekly newsletter that will feature all the latest and greatest from MedlinePlus. The newsletter will include information on diseases and conditions, tips on health and wellness, the newest MedlinePlus recipes, and much more!
NLM and NNLM Educational Opportunities
All are webinars, unless noted. Please note that the class registration system requires obtaining an NNLM account prior to registration. Learn how to register for classes from the NTO.
NNLM and NLM classes are free and open to all. Please feel free to share these opportunities!
Big Data in Healthcare: Exploring Emerging Roles – July 9-August 31, 2018 – This semi-self-paced online course will help health sciences librarians better understand the issues of big data in clinical outcomes and what roles health sciences librarians can take on in this service area. On top of information gained, being a part of the big data in clinical care dialog, and earning 9 continuing education credits from the Medical Library Association, students may earn an IBM Open Badge program from Cognitive Class. The class size for this course is limited to 40 students, so register today!
Stand Up for Health: Health and Wellness Services for Your Community (link removed) – July 9-August 5, 2018 – This 4-week 12 CE online course is designed to provide public library staff with the foundation (or a refresher) of health and wellness reference, programming, and outreach for their communities. Participants will learn the importance of health literacy and the differing needs of a diverse community, gain increased confidence in providing multi-lingual health reference, and increased ability to evaluate the quality of health information in a variety of formats.
Universal Design for Learning (UDL) to Promote Framework Principles Adoption, Student Engagement and Active Learning – July 11, 1:00-2:00 PM ET – Join PNR for the first in a four-part webinar series on Universal Design for Learning: Accessibility in the Library. Universal Design for Learning principles support and maximize the learning experience for students. Implementing well-thought-out checkpoints and processes improve access for all students, promote the use of research-based practices, and increase student success.
The Prescription Drug and Heroin Epidemic: A Public Health Response – July 12, 2:00-3:00 PM ET – Sponsored by SEA, this presentation will briefly examine the history behind the US opiate crisis as well as current epidemiology including variations by region and state. Participants will learn about some of the evidence-based efforts available for treating opiate use disorders as well as efforts being implemented to prevent future use. The presentation concludes with promising examples being implemented in other countries and a discussion of some of the barriers associated with implementing similar approaches in the US.
In understanding the All of Us Research Program – July 27, 1:00-2:00 PM ET – Have you ever wondered why some people need four blood pressure medications and others only need one? Or how our environment and nutrition impacts our risk for developing cancer or Alzheimer's disease? Register for this MAR session to learn about the National Institute of Health's new initiative to advance precision medicine. Learn about how the program works and the lessons learned in the first year at the University of Pittsburgh site from co-investigator Dr. Mylynda Massart. Hear ideas about how public libraries can become involved and engage their communities in this exciting program.
Making Sense of Numbers; Understanding Risks and Benefits – July 31, 1:00-2:30 PM ET – Numeracy literacy is not only a problem for individuals receiving health information but also for those providing information that contain numbers. This class is a basic introduction for anyone who wants to understand how to communicate health information that involves numeracy. This 1.5 hour class will explore risk and benefits from a layman's perspective, and participants will be introduced to several tools that will help in the development of educational materials.
Other Items of Interest
Job Posting: Dorothy Foehr Huck Chair and Head of Special Collections, Penn State University Libraries, University Park, PA (link removed)
Call for Applicants for the Sewell Stipend to Attend the 2018 APHA Annual Meeting – Is your position related to public health? Would you like an opportunity to immerse yourself in the public health field for a few days? Then you need to apply for the Sewell Travel Award for Public Health and attend the 2018 American Public Health Association Annual Meeting and Expo. This year's meeting theme is "Creating the Healthiest Nation: Health Equity Now." The meeting will be held November 10-14 in San Diego, CA. The deadline to apply is July 18.
Developing a Health Services Research Agenda To Combat the Opioid Crisis – AHRQ Views
---
MAR Postings is a comprehensive weekly news series authored by the National Network of Libraries of Medicine, Middle Atlantic Region (NNLM MAR)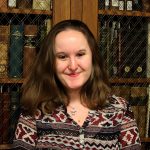 ABOUT Hannah Sinemus
Hannah Sinemus is the Web Experience Coordinator for the Middle Atlantic Region (MAR). Although she updates the MAR web pages, blog, newsletter and social media, Hannah is not the sole author of this content. If you have questions about a MARquee or MAReport posting, please contact the Middle Atlantic Region directly at nnlmmar@pitt.edu.
Email author View all posts by Hannah Sinemus