Weekly Postings
Posted by Hannah Sinemus on July 13th, 2018 Posted in: Weekly Postings

---
See something of interest? Please share our postings with colleagues in your institutions!
Spotlight
The MAReport: Check out the Spring 2018 issue of the MAReport newsletter! This quarter, Executive Director Kate Flewelling talked about attending the All of Us launch event at the historic Abyssinian Baptist Church in Harlem, New York City.
Call for Applicants for the Sewell Stipend to Attend the 2018 APHA Annual Meeting – Is your position related to public health? Would you like an opportunity to immerse yourself in the public health field for a few days? Apply for the Sewell Travel Award for Public Health and attend the 2018 American Public Health Association Annual Meeting and Expo! This year's meeting theme is "Creating the Healthiest Nation: Health Equity Now." The meeting will be held November 10-14 in San Diego, CA. The deadline to apply is July 18.
National Network of Libraries of Medicine News
Next week! Transforming Data into Knowledge and Knowledge into Health: NLM Strategic Plan 2017-2027 – NNLM Members who will be in the Pittsburgh area on July 17 are invited to join the University of Pittsburgh Health Sciences Library System for an afternoon lecture by Dr. Patricia Flatley Brennan, RN, PhD, Director of the National Library of Medicine.
The All of Us Journey – MARquee News Highlights
Data Flash: "Storage Wars" – The Dragonfly, News from the Northwest and Beyond, by PNR
New Webinar Series: DOCLINE Talkline: Introducing DOCLINE 6.0 – DOCLINE Talkline
NLM/NIH News
Moving Forward—Together – NLM Musings from the Mezzanine, Innovations in Health Information from the Director of the U.S. National Library of Medicine
"Ask Me About My Awesome Job at NIH" – NLM in Focus, a Look Inside the U.S. National Library of Medicine
– NIH Director's Blog
First: Science—Anatomy, 1829–30 – Circulating Now, from the Historical Collections of the National Library of Medicine
My MedlinePlus: subscribe to this new weekly newsletter that will feature all the latest and greatest from MedlinePlus. The newsletter will include information on diseases and conditions, tips on health and wellness, the newest MedlinePlus recipes, and much more!
NIH News in Health: check out the July 2018 issue of NIH News in Health, featuring, "Preparing for Menopause: A Woman's Midlife Change," and "Acne Breakouts: Controlling Problem Pimples." Other topics this month include how eating well may slow hearing loss in women, herbal remedies, and quitting smoking after 60.
NLM and NNLM Educational Opportunities
All are webinars, unless noted. Please note that the class registration system requires obtaining an NNLM account prior to registration. Learn how to register for classes from the NTO.
NNLM and NLM classes are free and open to all. Please feel free to share these opportunities!
Adding ARISE Simulations to the Classroom: One Nursing Program's Experience with Apps, iPads and QR Codes – July 16, 2:00-3:00 PM ET – Augmented Reality Integrated Simulation Education (ARISE) is a collection of over one hundred open-access simulation activities and scenarios that incorporate augmented reality and game-based learning theory. Using iPads, QR codes and the ARIS app, ARISE was developed for a wide variety of health science programs, including nursing. Join this GMR webinar and learn how you can use ARISE to increase active learning throughout the curriculum with minimal supplies (no expensive high-fidelity mannequin needed). Personal insight from one nursing program's experience with ARISE will be shared along with a tips and tricks to help others be successful.
Promoting Accessible Document Creation – July 18, 1:00-2:00 PM ET – Sponsored by PNR, this webinar will go over what it is like for someone who uses AT to interact with a document that is not accessible. It will cover the basics of creating accessible MS Word documents and PowerPoint presentations, how to use the built-in accessibility checker, and how to export these documents to create accessible PDF documents. This is the second of the four part webinar series, Universal Design for Learning: Accessibility at the Library.
DOCLINE Talkline: Introducing DOCLINE 6.0 – July 25, 2:00-3:00 PM ET – In the inaugural session of DOCLINE Talkline, Erin Latta, NNLM DOCLINE Coordinator and Lis Unger, NLM DOCLINE Team Lead will introduce users to DOCLINE 6.0. In this session users will understand the Google sign-in process, how to link accounts to DOCLINE, and get a sneak peak at library records in the redesigned DOCLINE.
In-person opportunity! PubMed and Beyond: Clinical Resources from the National Library of Medicine at Holy Family University – July 27, 9:00 AM-12:00 PM ET – Taught by an experienced medical librarian, this in-person class at Holy Family University (PA) will introduce principles of evidence-based practice and free health information resources. Resources presented will include Clinical Queries in PubMed/MEDLINE and free drug, patient education, and evidence-based information. Participants are eligible for 3 hours MLA CE.
In understanding the All of Us Research Program – July 27, 1:00-2:00 PM ET – Have you ever wondered why some people need four blood pressure medications and others only need one? Or how our environment and nutrition impacts our risk for developing cancer or Alzheimer's disease? Register for this MAR session to learn about the National Institute of Health's new initiative to advance precision medicine. Learn about how the program works and the lessons learned in the first year at the University of Pittsburgh site from co-investigator Dr. Mylynda Massart. Hear ideas about how public libraries can become involved and engage their communities in this exciting program.
Making Sense of Numbers; Understanding Risks and Benefits – July 31, 1:00-2:30 PM ET – Numeracy literacy is not only a problem for individuals receiving health information but also for those providing information that contain numbers. Sponsored by MAR, this class is a basic introduction for anyone who wants to understand how to communicate health information that involves numeracy. This 1.5 hour class will explore risk and benefits from a layman's perspective, and participants will be introduced to several tools that will help in the development of educational materials.
Other Items of Interest
Job Posting:
Dorothy Foehr Huck Chair and Head of Special Collections, Penn State University Libraries, University Park, PA (link removed)
Health Sciences Librarian, North Shore University Hospital, Manhasset, NY (link removed)
Head Librarian, Penn State University Libraries, DuBois, PA (link removed)
Get to Know the TEC! – for the July 2018 issue of the HSLS Update, Executive Director Jennifer R. Jones talks about the Training and Education Center for the All of Us Research Program.
What Is Genomic Medicine? (link removed) – August 15, 2:00-3:30 PM ET – This webinar is for librarians who want to understand the basics of genomic medicine in order to talk knowledgeably with doctors and researchers when they request genomic medicine searches. Stay on top of this growing and increasingly important area of research and medicine and learn what genomic medicine is! Presenter Stephanie Roth, AHIP, is the biomedical and research services librarian at the Ginsburg Library, Temple University, Philadelphia, PA, where she works with researchers conducting systematic reviews and assists in literature searches on a variety of topics. The cost of this webinar is $65 for MLA Members, or $85 for non-members.
---
MAR Postings is a comprehensive weekly news series authored by the National Network of Libraries of Medicine, Middle Atlantic Region (NNLM MAR)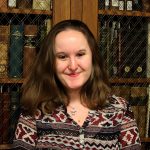 ABOUT Hannah Sinemus
Hannah Sinemus is the Web Experience Coordinator for the Middle Atlantic Region (MAR). Although she updates the MAR web pages, blog, newsletter and social media, Hannah is not the sole author of this content. If you have questions about a MARquee or MAReport posting, please contact the Middle Atlantic Region directly at nnlmmar@pitt.edu.
Email author View all posts by Hannah Sinemus