Register for the Next Round of PubMed for Librarians!
Posted by Hannah Sinemus on July 19th, 2018 Posted in: Education

---
The National Network of Libraries of Medicine Training Office (NTO) offers a series of free, online CE webinars called PubMed for Librarians, through which you can learn more about PubMed and enhance your searching skills. All classes are 90 minutes and include hands-on work. Take one or more (or all) of the classes! The series is set to begin again at the end of August.
PubMed for Librarians: Introduction – August 29, 2:00-3:30 PM ET – Learn about the difference between PubMed and MEDLINE, how to run a basic PubMed search, assess your search results, analyze search details, customize PubMed with My NCBI, search for a known citation; plus, brief introductions to MeSH, automatic term mapping, search tags and subheadings.
PubMed for Librarians: MeSH – September 5, 2:00-3:30 PM ET – Learn about the National Library of Medicine's Medical Subject Headings (MeSH) database, including the 4 different types of MeSH terms and how searchers can benefit from using MesH to build a search. This class will investigate the structure of the MeSH database and look at the components of a MeSH record.
PubMed for Librarians: Automatic Term Mapping – September 12, 2:00-3:30 PM ET – Learn about how PubMed uses Automatic Term Mapping (ATM) to map your keyword searches to the controlled vocabulary of the MeSH database. Learn how ATM allows you to effectively search PubMed with keywords. This class will also look at the explosion feature, what is and isn't included in Search Details and lastly will explore how to search for phrases in PubMed.
PubMed for Librarians: Building and Refining a Search – September 19, 2:00-3:30 PM ET – This class will focus on using some of the tools and features built into PubMed that are designed to help you search more effectively. Learn how to coordinate MeSH terms the way Indexers do, explore the Index feature to build a search and explore topics, and look at the Filters Sidebar and Topic-Specific Queries.
PubMed for Librarians: Using PubMed's Evidence-Based Search Features – September 26, 2:00-3:30 PM ET – This class will explore Medical Subject Headings (MeSH) used for indexing study design and how they work in PubMed, introduce 3 PubMed products that facilitate evidence based searching, and demonstrate how to customize My NCBI Filters to quickly locate specific publication types.
Check out our training schedule to see more upcoming opportunities from NNLM. Are you looking for in-person or specialized training for your library staff or professional group? Contact us to explore classes and resources that we can offer to Members in Pennsylvania, New York, New Jersey and Delaware.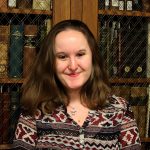 ABOUT Hannah Sinemus
Hannah Sinemus is the Web Experience Coordinator for the Middle Atlantic Region (MAR). Although she updates the MAR web pages, blog, newsletter and social media, Hannah is not the sole author of this content. If you have questions about a MARquee or MAReport posting, please contact the Middle Atlantic Region directly at nnlmmar@pitt.edu.
Email author View all posts by Hannah Sinemus