Weekly Postings
Posted by Hannah Sinemus on July 20th, 2018 Posted in: Weekly Postings

---
See something of interest? Please share our postings with colleagues in your institutions!
Spotlight
The MAReport: Check out the Spring 2018 issue of the MAReport newsletter! This quarter, Academic Coordinator Elaina Vitale talked about using evidence-based resources to improve citations on Wikipedia, and her experience with NNLM's first virtual Wikipedia Edit-a-thon.
National Network of Libraries of Medicine News
Dementia and Alzheimer's Services @ Your Library – Midwest Matters, from GMR
The next round of PubMed for Librarians begins August 29. Register for any (or all) of the PML classes to learn more about PubMed and enhance your searching skills!
NLM/NIH News
What is the academic health sciences library's role in the learning health care system? – NLM Musings from the Mezzanine, Innovations in Health Information from the Director of the U.S. National Library of Medicine
– NLM in Focus, a Look Inside the U.S. National Library of Medicine
– NIH Director's Blog
– Circulating Now, from the Historical Collections of the National Library of Medicine
Join the National Institute on Minority Health and Health Disparities (NIMHD) on July 26 from 2:00-3:00 PM ET for a twitter chat about minority mental health. Follow #MinorityMH on Twitter to join this conversation about barriers and opportunities for improving mental health care for disparate populations.
MedlinePlus Magazine: the Summer 2018 edition of NIH MedlinePlus Magazine is now available! In this issue, host of "American Ninja Warrior" and comedian Matt Iseman shares how he has coped with Rheumatoid Arthritis (RA). Other features include improving kidney transplant access for all, updates on blood pressure, and Multiple Sclerosis (MS). Bonus: Check out Michelle Burda's recent MAReport article about creative ways that you can use NIH MedlinePlus Magazine for health programming in your library or institution!
NLM and NNLM Educational Opportunities
All are webinars, unless noted. Please note that the class registration system requires obtaining an NNLM account prior to registration. Learn how to register for classes from the NTO.
NNLM and NLM classes are free and open to all. Please feel free to share these opportunities!
NCBI Minute: Five Teaching Examples Using NCBI BLAST – July 25, 12:00-12:30 PM ET – Sequence similarity search tools such as BLAST are fundamental to modern biology and are now taught to students in undergraduate biology classes or earlier. We have many standard demonstrations that we use to highlight the features of BLAST. These examples are also useful for teaching biology principles and techniques including evolution, taxonomy, homology, multiple sequence alignment, phylogenetic trees, primer design and gene expression analysis. This NCBI webinar will provide you with examples using NCBI BLAST that explore these principles and techniques that you can readily adapt to your classrooms.
DOCLINE Talkline: Introducing DOCLINE 6.0 – July 25, 2:00-3:00 PM ET – In the inaugural session of DOCLINE Talkline, Erin Latta, NNLM DOCLINE Coordinator and Lis Unger, NLM DOCLINE Team Lead will introduce users to DOCLINE 6.0. In this session users will understand the Google sign-in process, how to link accounts to DOCLINE, and get a sneak peak at library records in the redesigned DOCLINE.
In-person opportunity! PubMed and Beyond: Clinical Resources from the National Library of Medicine at Holy Family University – July 27, 9:00 AM-12:00 PM ET – Taught by an experienced medical librarian, this in-person class at Holy Family University (PA) will introduce principles of evidence-based practice and free health information resources. Resources presented will include Clinical Queries in PubMed/MEDLINE and free drug, patient education, and evidence-based information. Participants are eligible for 3 hours MLA CE.
In understanding the All of Us Research Program – July 27, 1:00-2:00 PM ET – Have you ever wondered why some people need four blood pressure medications and others only need one? Or how our environment and nutrition impacts our risk for developing cancer or Alzheimer's disease? Register for this MAR session to learn about the National Institute of Health's new initiative to advance precision medicine. Learn about how the program works and the lessons learned in the first year at the University of Pittsburgh site from co-investigator Dr. Mylynda Massart. Hear ideas about how public libraries can become involved and engage their communities in this exciting program.
Making Sense of Numbers; Understanding Risks and Benefits – July 31, 1:00-2:30 PM ET – Numeracy literacy is not only a problem for individuals receiving health information but also for those providing information that contain numbers. Sponsored by MAR, this class is a basic introduction for anyone who wants to understand how to communicate health information that involves numeracy. This 1.5 hour class will explore risk and benefits from a layman's perspective, and participants will be introduced to several tools that will help in the development of educational materials.
Approaching Resistance to Change in Research Data Management – August 3, 2:00-3:00 PM ET – Appropriate data management may be a new expectation for many researchers, and as such, may require an individual to adopt, or invent, particular innovations. Many researchers do not know what is required to prepare their data, let alone how to incorporate more time-consuming tasks into their current workflows. Thus, researcher concerns regarding these new expectations need to be assessed in order to provide appropriate educational interventions. Sponsored by SCR, this webinar will cover both work using the Concerns Based Adoption Method to identify specific researcher concerns, and anecdotal experiences from working with researchers who are not yet comfortable with new data management practices.
National Library of Medicine Resources for Citizen Scientists – August 15, 4:00-5:00 PM ET – Citizen science is an amazing way to participate in research efforts, and it can often be done from a mobile device, from one's home, or from a library. In this collaborative webinar from MCR and MAR, participants will learn how to support citizen science in their communities and ways that libraries can easily participate. Citizen science library programs are perfect for all ages, and all types of libraries. No prior scientific knowledge is required, simply a willingness to participate.
Connections4Health: A Person-Center Approach for Addressing SDOH in the Community – August 21, 12:00-1:00 PM ET – Join this MAR webinar to learn about Connections4Health from Program Director Mike Bowersox. Connections4Health is a Southwest PA Area Health Education Center (AHEC) program designed to partner with community health centers and community-focused organizations to address the broader, unmet social health needs of their patients or patrons, such as food security, housing and employment. Rooted in a person-centered philosophy, C4H recruits, trains, and mentors college student volunteers (Community Health Fellows) to work collaboratively with people, helping them bridge the gaps that exist between basic needs and health.
Other Items of Interest
Job Postings:
What the Health? Information Resources for Librarians (link removed) – August 10, 10:00 AM-1:30 PM ET – Register today for this exciting, in-person training opportunity! NNLM MAR Academic Coordinator Elaina Vitale will be offering two NNLM classes, "Activate, Collaborate and Educate: Health Outreach and Programming in your Community," and, "PubMed and Beyond: Clinical Resources from the National Library of Medicine" at the Northern New York Library Network in Potsdam, NY.
What Is Genomic Medicine? (link removed) – August 15, 2:00-3:30 PM ET – This webinar is for librarians who want to understand the basics of genomic medicine in order to talk knowledgeably with doctors and researchers when they request genomic medicine searches. Stay on top of this growing and increasingly important area of research and medicine and learn what genomic medicine is! Presenter Stephanie Roth, AHIP, is the biomedical and research services librarian at the Ginsburg Library, Temple University, Philadelphia, PA, where she works with researchers conducting systematic reviews and assists in literature searches on a variety of topics. The cost of this webinar is $65 for MLA Members, or $85 for non-members.
---
MAR Postings is a comprehensive weekly news series authored by the National Network of Libraries of Medicine, Middle Atlantic Region (NNLM MAR)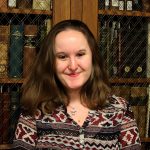 ABOUT Hannah Sinemus
Hannah Sinemus is the Web Experience Coordinator for the Middle Atlantic Region (MAR). Although she updates the MAR web pages, blog, newsletter and social media, Hannah is not the sole author of this content. If you have questions about a MARquee or MAReport posting, please contact the Middle Atlantic Region directly at nnlmmar@pitt.edu.
Email author View all posts by Hannah Sinemus