Training Opportunity: Bioinformatics and Biology Essentials For Librarians: Databases, Tools, and Clinical Applications
Posted by Hannah Sinemus on August 1st, 2018 Posted in: Education

---
Registration is now open for the second cohort of Bioinformatics and Biology Essentials For Librarians (BBEL): Databases, Tools, and Clinical Applications. BBEL is a 16-week, self-paced course worth 25 hours of continuing education credit from the Medical Library Association. The course will run Aug  20 – Dec 7, 2018. The course will accept 50 registrants and 20 wait list spaces.
There are due dates involved to successfully complete this course, please consider carefully before registering.
Pre-Work: August 31, 2018
Part I: September 28, 2018
Part II: November 2, 2018
Part III: December 7, 2018
Detailed agenda and registration
About the course
This is an introductory bioinformatics course for librarians run through the Moodle learning management system. It is designed for librarians who offer, or intend to offer, bioinformatics services; as well as for librarians who use bioinformatics information on a periodic or irregular basis to serve their patrons. Modules offer in-depth exploration of several NCBI databases, including Gene, Nucleotide, Protein, Structure, ClinVar, MedGen, and Gene Testing Registry, as well as guided instructions on using BLAST to identify genetic sequences. Course content is provided in the form of videos, hands-on exercises, readings, discussion posts, and open book quizzes. The course concludes with synthesis activities built upon actual reference questions received at the NCBI Help Desk, and the creation of a personal bioinformatics action plan.
Subject Matter Experts for this course include Dr. Peter Cooper, PhD and Dr. Bonnie Maidak, PhD, MLS, National Center for Biotechnology Information, National Library of Medicine.
Note: Registration closes August 15, 2018.  This course is limited to 50 registrants. A 20-seat wait list is also available. Registration preference given to residents of the United States. For more information, contact the NNLM Training Office: nto@utah.edu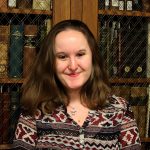 ABOUT Hannah Sinemus
Hannah Sinemus is the Web Experience Coordinator for the Middle Atlantic Region (MAR). Although she updates the MAR web pages, blog, newsletter and social media, Hannah is not the sole author of this content. If you have questions about a MARquee or MAReport posting, please contact the Middle Atlantic Region directly at nnlmmar@pitt.edu.
Email author View all posts by Hannah Sinemus