Weekly Postings
Posted by Hannah Sinemus on August 3rd, 2018 Posted in: Weekly Postings

---
See something of interest? Please share our postings with colleagues in your institutions!
Spotlight
Introducing the Data Catalog Collaboration Blog – check out this new blog from the Data Catalog Collaboration Project (DCCP), which will talk about outreach, metadata, assessment, roles and responsibilities, and the future development of data discovery.
Local lecture from NLM Director: the recording is now available from Dr. Patricia Flatley Brennan's talk, "Transforming Data into Knowledge and Knowledge into Health: NLM Strategic Plan 2017-2027," at the University of Pittsburgh Health Sciences Library System.
National Network of Libraries of Medicine News
Registration is now open for the second cohort of Bioinformatics and Biology Essentials For Librarians (BBEL): Databases, Tools, and Clinical Applications. BBEL is a 16-week, self-paced course worth 25 hours of continuing education credit from the Medical Library Association. Check out our recent blog post for more information.
Reflections on the MLA Public Library Symposium – SEA Currents
The next round of PubMed for Librarians begins August 29. Register for any (or all) of the PML classes to learn more about PubMed and enhance your searching skills!
New on YouTube: In understanding the All of Us Research Program, July 27, 2018
NLM/NIH News
Pearls of Wisdom – NLM Musings from the Mezzanine, Innovations in Health Information from the Director of the U.S. National Library of Medicine
From Jumping Ants to Water Buffalo – NLM in Focus, a Look Inside the U.S. National Library of Medicine
– NIH Director's Blog
Hidden Faces of WW1: Maxillofacial Portraits Preserved – Circulating Now, from the Historical Collections of the National Library of Medicine
PubMed Health to be discontinued October 31, 2018; content will continue to be available at NLM – NCBI Insights, Providing Insights into NCBI Resources and the Science Behind Them
NLM and NNLM Educational Opportunities
All are webinars, unless noted. Please note that the class registration system requires obtaining an NNLM account prior to registration. Learn how to register for classes from the NTO.
NNLM and NLM classes are free and open to all. Please feel free to share these opportunities!
Strategies to Ensure Rapid Response to Emerging Agricultural Health Threats – August 8, 11:00 AM-12:00 PM ET – Sponsored by SCR, this webinar will discuss the rapidly changing agricultural industry and new occupational health threats that must be met by a systemic approach and trained professionals. For example, farm flood threats, as well as other extreme weather events require a rapid response among diverse stakeholders. Additional emerging health threats that require rapid response include opioid misuse, wildfires, and elevated suicide rates dues to the current farming crisis.
NCBI Minute: Hey Professors! Get your free personal assistant – an NCBI Account! – August 8, 12:00-12:30 PM ET – Join this webinar where NCBI staff will show you how to use an NCBI account to keep up with research and teaching tasks, and keep track of it all on your My NCBI dashboard. Learn how to make custom collections of important records for use in coursework and research projects, create lists of publications or database records to send to your courses, journal clubs and research teams, and more.
DOCLINE Talkline: The Google Login Session (link removed) – August 8, 2:00-2:30 PM ET – In this session, Erin Latta, NNLM DOCLINE Coordinator and Lis Unger, NLM DOCLINE Team Lead will spend time focused specifically on DOCLINE 6.0 and understanding the Google sign-in process.
National Library of Medicine Resources for Citizen Scientists – August 15, 4:00-5:00 PM ET – Citizen science is an amazing way to participate in research efforts, and it can often be done from a mobile device, from one's home, or from a library. In this collaborative webinar from MCR and MAR, participants will learn how to support citizen science in their communities and ways that libraries can easily participate. Citizen science library programs are perfect for all ages, and all types of libraries. No prior scientific knowledge is required, simply a willingness to participate.
Connections4Health: A Person-Center Approach for Addressing SDOH in the Community – August 21, 12:00-1:00 PM ET – Join this MAR webinar to learn about Connections4Health from Program Director Mike Bowersox. Connections4Health is a Southwest PA Area Health Education Center (AHEC) program designed to partner with community health centers and community-focused organizations to address the broader, unmet social health needs of their patients or patrons, such as food security, housing and employment. Rooted in a person-centered philosophy, C4H recruits, trains, and mentors college student volunteers (Community Health Fellows) to work collaboratively with people, helping them bridge the gaps that exist between basic needs and health.
Health Statistics on the Web – August 24, 2:00-3:00 PM ET – Sponsored by MAR, this course focuses on the location, selection, and effective use of statistics relevant to health on the local, state, national, and international levels. Participants will have the opportunity to become familiar with the features and scope of several statistics Internet resources through the use of numerous exercises. This course offers 1 MLA CE and has been approved by the National Commission for Health Education Credentialing for 1 CECH for Certified Health Education Specialists (CHES).
Other Items of Interest
Job Postings:
(links removed)
Health Sciences Librarian, North Shore University Hospital, Manhasset, NY
Head Librarian, Penn State University Libraries, DuBois, PA
Medical Librarian (part-time),

HealthAlliance Hospital

, Kingston, NY
Head of Acquisitions, Stony Brook University Libraries, Stony Brook, NY
Head of Cataloging and Metadata Services, Stony Brook University Libraries, Stony Brook, NY
Associate Dean for Library & Information Services and Director, Harrell Health Sciences Library: Research & Learning Commons (HHSL), Penn State University, Hershey, PA
Librarian, Phillips School of Nursing at Mount Sinai Beth Israel, New York, NY. Contact Rachel Pinotti for more information.
Processing Archivist, Eberly Family Special Collections Library, Penn State University Libraries, University Park, PA
University Archivist, Eberly Family Special Collections Library, Penn State University Libraries, University Park, PA
What the Health? Information Resources for Librarians (link removed) – August 10, 10:00 AM-1:30 PM ET – Register today for this exciting, in-person training opportunity! NNLM MAR Academic Coordinator Elaina Vitale will be offering two NNLM classes, "Activate, Collaborate and Educate: Health Outreach and Programming in your Community," and, "PubMed and Beyond: Clinical Resources from the National Library of Medicine" at the Northern New York Library Network in Potsdam, NY.
What Is Genomic Medicine? (link removed) – August 15, 2:00-3:30 PM ET – This webinar is for librarians who want to understand the basics of genomic medicine in order to talk knowledgeably with doctors and researchers when they request genomic medicine searches. Stay on top of this growing and increasingly important area of research and medicine and learn what genomic medicine is! Presenter Stephanie Roth, AHIP, is the biomedical and research services librarian at the Ginsburg Library, Temple University, Philadelphia, PA, where she works with researchers conducting systematic reviews and assists in literature searches on a variety of topics. The cost of this webinar is $65 for MLA Members, or $85 for non-members.
---
MAR Postings is a comprehensive weekly news series authored by the National Network of Libraries of Medicine, Middle Atlantic Region (NNLM MAR)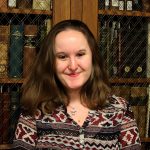 ABOUT Hannah Sinemus
Hannah Sinemus is the Web Experience Coordinator for the Middle Atlantic Region (MAR). Although she updates the MAR web pages, blog, newsletter and social media, Hannah is not the sole author of this content. If you have questions about a MARquee or MAReport posting, please contact the Middle Atlantic Region directly at nnlmmar@pitt.edu.
Email author View all posts by Hannah Sinemus