Member Highlights: Southwest PA Area Health Education Center, Pittsburgh, PA
Posted by Hannah Sinemus on August 13th, 2018 Posted in: Member Highlights

---
NNLM MAR is pleased to share successes of health outreach projects and activities in our region. Learn what your amazing colleagues are doing to increase access to quality health information for the communities they serve.
---
Connections4Health
Connections4Health is a program from the Southwest Pennsylvania Area Health Education Center (AHEC) designed to collaborate with community health centers, public libraries and other community-focused organizations to address the broader, unmet social health needs of their patients or patrons. These unmet needs may include food security, employment, housing, or utility assistance. The project began in 2013 when a public health student and AmeriCorps member working at the Birmingham Clinic in Pittsburgh noticed a need to address the social health as well as medical needs of patients during their visit.
With the Birmingham Clinic as their initial site, Connections4Health recruited student volunteers, called Community Health Fellows, and began building a database of social service organization from which they could refer patients for support with their individual needs. Rooted in a person-centered philosophy, C4H has two broad goals as its foundation: (1) to help and empower marginalized populations in underserved neighborhoods access the services they need to live healthier; and (2) provide the next generation of health professionals with the tools and experiences to consider the social and environmental context that influences their patients' health and wellbeing.
A 2015 study showed that individuals who have unmet social needs also have higher rates of physical health conditions such as diabetes and hypertension, and more frequent visits to the emergency room.1 By actively focusing on the social health needs of people with respect to where they live, learn, work, and play, and connecting people with the resources that address unmet needs, Connections4Health aims to reduce the associated impact that social health needs have on physical and psychological health, and in the process ultimately help create a pathway to healthier living.
The Fellows who volunteer for Connections4Health are aspiring clinicians and health professionals pursuing undergraduate and graduate degrees. Through their involvement with the program, they gain real world experience working with patients and a deeper understanding of how influential social determinants are on health. The experience they gain through their involvement with Connections4Health is something they may take with them into future practice.
"Connections4Health has been the largest influence on me during my undergraduate career. I have learned how to talk to patients effectively, became aware of the many issues on the social side of medicine, and learned many responsibilities as a volunteer. This experience has changed my focus on medicine entirely. I used to think that patients are only taken care of in the hospital, to where the social side of their lives plays a far bigger role in their overall health." – Direct student quote
Since their 2013 beginnings at the Birmingham Clinic, Connections4Health has partnered with other community organizations to be able to reach, and hopefully help, more people. In 2017, Connections4Health began working with the Downtown Carnegie Library in Pittsburgh, offering services during Monday, Wednesday, Thursday, and Friday afternoons. As a result of this partnership, the number of individuals Fellows met with increased by 138%. The library has benefited from this partnership because, rather than putting on their social worker or housing specialist hat, librarians are able to connect patrons with C4H Fellows in order to address social health issues – allowing the librarians to continue developing community-focused programming.
In May of 2018, Connections4Health added a third site staffed with C4H Fellows at Northside Christian Health Center. As a relatively new partnership, they are currently navigating the learning curve of implementing a social health needs program in a Federally Qualified Health Center. Moving forward, Connections4Health hopes to continue to provide this important service in more Pittsburgh neighborhoods and community health centers. They are also in the process of implementing a perceived stress evaluation to explore the effectiveness of C4H interventions on people's overall health and wellbeing.
This project was made possible through partnerships with Birmingham Free Clinic, Carnegie Library of Pittsburgh, Northside Christian Health Center, the Greater Pittsburgh Community Food Bank, and funding from NNLM MAR in 2017-2018, the Hillman Family Foundation, and individual giving.
To learn more about Connections4Health, join us on August 21 for a one-hour webinar with guest presenter Mike Bowersox, Program Director for Connections4Health. You can also visit the Southwest PA AHEC website or contact Mike via email: michaeljbowersox@gmail.com or telephone: (724) 221-3452.
References
1 Berkowitz SA, et al. (2015). BMJ Qual Saf 0:1–9. doi:10.1136/bmjqs-2015004521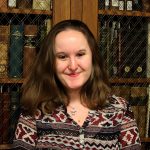 ABOUT Hannah Sinemus
Hannah Sinemus is the Web Experience Coordinator for the Middle Atlantic Region (MAR). Although she updates the MAR web pages, blog, newsletter and social media, Hannah is not the sole author of this content. If you have questions about a MARquee or MAReport posting, please contact the Middle Atlantic Region directly at nnlmmar@pitt.edu.
Email author View all posts by Hannah Sinemus