Weekly Postings
Posted by Hannah Sinemus on August 17th, 2018 Posted in: Weekly Postings

---
See something of interest? Please share our postings with colleagues in your institutions!
Spotlight
Member Highlights: Southwest PA Area Health Education Center, Pittsburgh, PA – learn about this AHEC's amazing program that collaborates with community health centers, public libraries and other community-focused organizations to address the broader, unmet social health needs of their patients or patrons. Has your organization developed a similar program? Share your story with us to receive a Member Highlight on the MARquee!
It's Back to School time! NNLM has numerous training opportunities for library staff and others who want to increase their ability to do health programming and provide health information. Many classes are eligible for Consumer Health Information Specialization (CHIS).
National Network of Libraries of Medicine News
The next round of PubMed for Librarians begins August 29. Register for any (or all) of the PML classes to learn more about PubMed and enhance your searching skills!
New on YouTube: NNLM Resource Picks – Environmental Health & Toxicology, July 25, 2018
NLM/NIH News
Happy anniversary to me! – NLM Musings from the Mezzanine, Innovations in Health Information from the Director of the U.S. National Library of Medicine
What do you get when the world's largest medical library and the world's largest encyclopedia meet up? – NLM in Focus, a Look Inside the U.S. National Library of Medicine
From Juggling to Biomechanics – NIH Director's Blog
Revealing Data: Why We Need Humans to Curate Web Collections– Circulating Now, from the Historical Collections of the National Library of Medicine
NIH News in Health: Check out the August 2018 issue of NIH News in Health, featuring, "Bionic Movements: Connecting Mind and Machine," and "Care Connection: Loneliness Affects All Ages". Other topics in this edition include preventing shingles, caring for concussions, and palliative care.
NLM and NNLM Educational Opportunities
All are webinars, unless noted. Please note that the class registration system requires obtaining an NNLM account prior to registration. Learn how to register for classes from the NTO.
NNLM and NLM classes are free and open to all. Please feel free to share these opportunities!
Registration closing soon! Connections4Health: A Person-Center Approach for Addressing SDOH in the Community – August 21, 12:00-1:00 PM ET – Join this MAR webinar to learn about Connections4Health from Program Director Mike Bowersox. Connections4Health is a Southwest PA Area Health Education Center (AHEC) program designed to partner with community health centers and community-focused organizations to address the broader, unmet social health needs of their patients or patrons, such as food security, housing and employment. Rooted in a person-centered philosophy, C4H recruits, trains, and mentors college student volunteers (Community Health Fellows) to work collaboratively with people, helping them bridge the gaps that exist between basic needs and health.
Health Information in Public Libraries: Study Results – August 21, 2:00-3:00 PM ET – Sponsored by GMR, Professor Catherine Arnott Smith, of the University of Wisconsin-Madison, will present some of the most interesting findings from two studies of public library workers and health information that she's conducted since 2015. The first was a national survey conducted in collaboration with researchers at the Specialized Information Services Unit of the National Library of Medicine, focused on challenges for public libraries during Affordable Care Act signups. The second study, conducted in 2018 with funding from the National Network of Libraries of Medicine, involved focus groups with library workers from all sizes of public libraries nationwide, talking about challenges and opportunities that arise around health information in the public library space.
Health Statistics on the Web – August 24, 2:00-3:00 PM ET – Sponsored by MAR, this course focuses on the location, selection, and effective use of statistics relevant to health on the local, state, national, and international levels. Participants will have the opportunity to become familiar with the features and scope of several statistics Internet resources through the use of numerous exercises. This course offers 1 MLA CE and has been approved by the National Commission for Health Education Credentialing for 1 CECH for Certified Health Education Specialists (CHES).
ClinicalTrials.gov: Results Reporting, Unique Evidence & the Role of the Medical Librarian – August 27, 2:00-3:00 PM ET – ClinicalTrials.gov is the openly available federal registry and results database of clinical studies conducted in the United States and around the world. ClinicalTrials.gov is a vital resource for researchers, healthcare providers, and health sciences librarians who wish to consult the entire body of evidence on any particular topic. Sponsored by MAR, this one hour webinar will introduce the significance of ClinicalTrials.gov, teach participants how to search and interpret the results database, and share how librarians can advocate to researchers the importance of complying with federal results submission requirements.
Accessible Library Customer Service – September 19, 1:00-2:00 PM ET – Sponsored by MAR, this presentation will provide an overview of disability including appropriate terminology, creating an accessible environment, and evaluating library practices for way-finding, emergency preparedness, and web resources. Other topics include budgeting for accessibility, accessible employment, specific service needs, potential partner organizations, and a plethora of tips and resources for future use.
New Classes On-Demand! Serving Diverse Communities – Looking for more asynchronous learning? Try this three-part series of online trainings about accessing health information resources related to working with diverse communities. Each training session is offered individually, and attendees can choose to participate in one or all sessions. The trainings are offered on-demand and can be completed in one sitting or over several sessions. Each training session will offer 1 hour of MLA CE upon completion.
Other Items of Interest
Job Postings:
Head of Cataloging and Metadata Services, Stony Brook University, Stony Brook, NY (link removed)
Head of Acquisitions, Stony Brook University, Stony Brook, NY (link removed)
---
MAR Postings is a comprehensive weekly news series authored by the National Network of Libraries of Medicine, Middle Atlantic Region (NNLM MAR)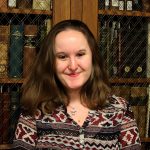 ABOUT Hannah Sinemus
Hannah Sinemus is the Web Experience Coordinator for the Middle Atlantic Region (MAR). Although she updates the MAR web pages, blog, newsletter and social media, Hannah is not the sole author of this content. If you have questions about a MARquee or MAReport posting, please contact the Middle Atlantic Region directly at nnlmmar@pitt.edu.
Email author View all posts by Hannah Sinemus