Weekly Postings
Posted by Hannah Sinemus on August 24th, 2018 Posted in: Weekly Postings

---
See something of interest? Please share our postings with colleagues in your institutions!
Spotlight
Member Highlights: Southwest PA Area Health Education Center, Pittsburgh, PA – learn about this AHEC's amazing program that collaborates with community health centers, public libraries and other community-focused organizations to address the broader, unmet social health needs of their patients or patrons. Has your organization developed a similar program? Share your story with us to receive a Member Highlight on the MARquee!
National Network of Libraries of Medicine News
MAR Executive Director Kate Flewelling was interviewed for an NLM in Focus article about the 2007-2008 NLM Associate Fellow cohort.
Applications Open: Biomedical and Health Research Data Management Training for Librarians – NTO News
Happy Birthday National Park Service! – The Dragonfly, News from the Northwest and Beyond, by PNR
Just Remember to ALGEE: The SCR Team Learns Mental Health First Aid – Blogadillo, News from SCR
New on YouTube: A Person-Center Approach for Addressing SDOH in the Community, August 21, 2018
NLM/NIH News
Imagine our future…and help make it happen – NLM Musings from the Mezzanine, Innovations in Health Information from the Director of the U.S. National Library of Medicine
– NIH Director's Blog
Revealing Data: The Psychological Clinic Explores IQ in 1911 – Circulating Now, from the Historical Collections of the National Library of Medicine
2018 Recovery Month Toolkit: Each September, SAMHSA sponsors National Recovery Month to increase awareness and understanding of mental and substance use disorders, and to celebrate individuals living in recovery. The Toolkit and PSAs can be used to organize events, issue proclamations, and increase public awareness. Learn more about Recovery Month 2018 and how you can get involved.
NLM and NNLM Educational Opportunities
All are webinars, unless noted. Please note that the class registration system requires obtaining an NNLM account prior to registration. Learn how to register for classes from the NTO.
NNLM and NLM classes are free and open to all. Please feel free to share these opportunities!
Registration closing soon! ClinicalTrials.gov: Results Reporting, Unique Evidence & the Role of the Medical Librarian – August 27, 2:00-3:00 PM ET – ClinicalTrials.gov is the openly available federal registry and results database of clinical studies conducted in the United States and around the world. ClinicalTrials.gov is a vital resource for researchers, healthcare providers, and health sciences librarians who wish to consult the entire body of evidence on any particular topic. Sponsored by MAR, this one hour webinar will introduce the significance of ClinicalTrials.gov, teach participants how to search and interpret the results database, and share how librarians can advocate to researchers the importance of complying with federal results submission requirements.
How to Save a Life – Administering Naloxone 101 – September 5, 1:00-2:00 PM ET – Sponsored by NER, this session will show you how it is possible to effectively recognize and respond to an opioid overdose and successfully administer naloxone, the opioid overdose antidote. Distributing naloxone to laypersons has resulted in thousands of overdose reversals and many saved lives. This webinar will provide a live demonstration of how to administer naloxone, and discuss where you can acquire this life-saving drug.
Clinical Information, Librarians and the NLM: From Health Data Standards to Better Health – September 6, 12:00-12:40 PM ET – Register for this five-part interactive webinar series that focuses on the roles and products of the National Library of Medicine related to applied medical informatics, particularly as applied to electronic health records systems and clinical research. The series is specially designed for health sciences librarians and other health information specialists seeking to serve more active roles in their health IT team and better support researchers. This first session will touch on terminology standards, including the Unified Medical Language System (UMLS) and its vocabularies (including ICD-10, SNOMED CT, RxNorm, and LOINC), and tools such as the Value Set Authority Center (VSAC) and the Common Data Elements (CDE).
Accessible Library Customer Service – September 19, 1:00-2:00 PM ET – Sponsored by MAR, this presentation will provide an overview of disability including appropriate terminology, creating an accessible environment, and evaluating library practices for way-finding, emergency preparedness, and web resources. Other topics include budgeting for accessibility, accessible employment, specific service needs, potential partner organizations, and a plethora of tips and resources for future use.
Using Recovery Coaches in Substance Use Disorder Treatment – October 18, 1:00-2:00 PM ET – A Recovery Coach is a person who helps remove the personal and environmental obstacles to recovery, links the newly recovering person to the recovering community and serves as a personal guide and mentor in the management of personal and family recovery. Join NER for this webinar where you will learn what motivational interviewing is and how it aids in the change process and communicates acceptance.
New Classes On-Demand! Serving Diverse Communities – Looking for more asynchronous learning? Try this three-part series of online trainings about accessing health information resources related to working with diverse communities. Each training session is offered individually, and attendees can choose to participate in one or all sessions. The trainings are offered on-demand and can be completed in one sitting or over several sessions. Each training session will offer 1 hour of MLA CE upon completion.
Other Items of Interest
Job Postings:
(links removed)
Director, State Library of Pennsylvania, Harrisburg, PA. For more information, contact Jonelle Darr.
Student Engagement and Outreach Librarian, Penn State University Libraries, Altoona, PA
Medical Liaison Librarian, University of Kentucky Libraries Medical Center Library, Lexington, KY
Tenure-Track Investigator in Data Science, Biomedical Informatics, and Computational Biology (3), National Library of Medicine, Bethesda, MD
Tenure-Eligible Senior Investigator in Data Science, Biomedical Informatics, and Computational Biology, National Library of Medicine, Bethesda, MD
Library and Archives Intern, U. Grant Miller Library at Washington & Jefferson College, Washington, PA
---
MAR Postings is a comprehensive weekly news series authored by the National Network of Libraries of Medicine, Middle Atlantic Region (NNLM MAR)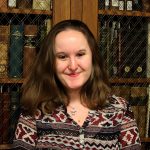 ABOUT Hannah Sinemus
Hannah Sinemus is the Web Experience Coordinator for the Middle Atlantic Region (MAR). Although she updates the MAR web pages, blog, newsletter and social media, Hannah is not the sole author of this content. If you have questions about a MARquee or MAReport posting, please contact the Middle Atlantic Region directly at nnlmmar@pitt.edu.
Email author View all posts by Hannah Sinemus