Weekly Postings
Posted by Hannah Sinemus on September 14th, 2018 Posted in: Weekly Postings

---
See something of interest? Please share our postings with colleagues in your institutions!
Spotlight
September is National Preparedness Month. Disasters Happen. Prepare Now. Learn How. This week: Learn Life Saving Skills.
Member Highlights: Let us shine a spotlight on the amazing work you do! NNLM MAR is always interested in learning about health outreach projects and activities that are happening in Pennsylvania, New York, New Jersey and Delaware. Share your story with us to receive a Member Highlight on the MARquee!
National Network of Libraries of Medicine News
Funding Available: NNLM MAR has funding available for two grants of $19,000. Libraries, community-based organizations, schools, health care providers, and other organizations that provide health programming or services within PA, NY, NJ or DE are eligible to apply. Applications are due October 5, 2018, and award funds must be spent by April 30, 2019. Details.
Connect with MAR: MAR coordinators would love the chance to speak with you in person about your projects, and opportunities for potential partnership! Review our schedule of upcoming conferences and workshops where you can meet and greet with our staff.
Upcoming Training for Health Sciences Library Staff – MARquee News Highlights
New on YouTube: ClinicalTrials.gov: Results Reporting, Unique Evidence & the Role of the Medical Librarian, August 27, 2018
NLM/NIH News
An Oath Grounded in the Constitution – NLM Musings from the Mezzanine, Innovations in Health Information from the Director of the U.S. National Library of Medicine
– NIH Director's Blog
– Circulating Now, from the Historical Collections of the National Library of Medicine
Talking Hardware and Software with OCCS Director Ivor D'Souza – NLM in Focus, a Look Inside the U.S. National Library of Medicine
PubMed Labs Responsive Web Site – NLM Technical Bulletin, Your Source for the Latest Searching Information
My MedlinePlus: MedlinePlus is retiring topic-specific email updates, but you can still receive all the latest and greatest in consumer health information by subscribing to My MedlinePlus! This weekly newsletter includes information on diseases and conditions, tips on health and wellness, the newest MedlinePlus recipes, and much more!
NLM and NNLM Educational Opportunities
All are webinars, unless noted. Please note that the class registration system requires obtaining an NNLM account prior to registration. Learn how to register for classes from the NTO.
NNLM and NLM classes are free and open to all. Please feel free to share these opportunities!
Assessing a Community – By The Numbers with Census Data – September 19, 11:00 AM-12:00 PM ET – Sponsored by SCR, this workshop will train participants on using the most relied-on source for detailed, up-to-date socio-economic statistics covering every community in the nation. This forum is designed for organizations that use data for community analysis, grant writing, needs assessment, and planning. With hands on training, attendees will use census.gov tools to gain a better understanding of the Census terms and geography levels, learn differences between 2010 Census for population numbers/basic characteristics, and American Community Survey for social/economic characteristics such as age, household income, poverty status, disability, transportation and housing.
Accessible Library Customer Service – September 19, 1:00-2:00 PM ET – Sponsored by MAR, this presentation will provide an overview of disability including appropriate terminology, creating an accessible environment, and evaluating library practices for way-finding, emergency preparedness, and web resources. Other topics include budgeting for accessibility, accessible employment, specific service needs, potential partner organizations, and a plethora of tips and resources for future use.
Planning for Disaster: Partnerships Ensure Continuity of Operations – September 20, 1:30-2:30 PM ET – Sponsored by the Disaster Information Management Resource Center (DIMRC), this presentation will describe steps that libraries can take to develop Continuity of Operations plans to deal with the new reality in disaster preparedness. The development and maintenance of real life collaboration between two military libraries, one federal library, and one local hospital library will be explored in the discussion.
Planning, Developing, and Evaluating R Curriculum at the NIH Library – October 12, 2:00-3:00 PM ET – Join MAR for this RDM webinar that will describe a pilot project to evaluate current R training at the NIH Library, and based on an evaluation of the data, revise the library's R training curriculum. This will include a discussion of the development of a training plan, weekly R check-in sessions, managing documents using Open Science Framework (OSF), and an evaluation of the pilot.
Using Recovery Coaches in Substance Use Disorder Treatment – October 18, 1:00-2:00 PM ET – A Recovery Coach is a person who helps remove the personal and environmental obstacles to recovery, links the newly recovering person to the recovering community and serves as a personal guide and mentor in the management of personal and family recovery. Join NER for this webinar where you will learn what motivational interviewing is and how it aids in the change process and communicates acceptance.
Understanding Grief After an Overdose Death – November 28, 1:00-2:00 PM ET – Sponsored by NER, this webinar focuses on the dynamics of grief after a death caused by substance use. It begins with a look at three key questions people bereaved by an overdose death commonly ask themselves: "Why did the person die from an overdose?" "Did the person intend to die?" "Was the death preventable?" It also covers the stigma, stress, and trauma that can come with grief after a death from substance use, and it considers issues that begin to influence survivors' experience of grief and loss long before a death occurs, such as struggling with a loved one's addiction and the demands of caring for a chronically ill person.
Understanding the Opioid Crisis: Where do I begin? – November 28, 2:00-3:00 PM ET – An estimated 1.9 million people in the U.S. have a prescription opioid use disorder, while another 586,000 have a heroin use disorder. Sponsored by MAR, this class will help you to understand what addiction and opioids are and where you can find authoritative information to understand this complex epidemic. Participants will learn about many resources and explore ideas for their use in community outreach education and programs. This class is appropriate for anyone providing health information to the general public including public and medical librarians, patient or community educators and healthcare professionals.
New Classes On-Demand! EvalBasics 1-4 – Looking for more asynchronous learning? Try this four-part series on basic evaluation methods for community and user assessment, project and evaluation planning, and basic data collection and evaluation techniques. This series is especially useful to those who are responsible for designing and implementing evaluation of projects or services. Each class is self-paced, takes approximately one hour to complete, and is worth 1 Medical Library Association CE, so a total of four credits is possible for the entire EvalBasics series.
Other Items of Interest
Job Posting: Clinical Medical Librarian, University of Missouri-Kansas City (UMKC) Health Sciences Library, Kansas City, MO
Realizing Simulation's Potential to Improve Health Care Delivery – AHRQ Views
DCCP Metadata + Basic Science – Data Catalog Collaboration Blog
Can Capturing More Detailed Data Advance Health Equity? – Culture of Health Blog, from the Robert Wood Johnson Foundation
Have questions about library advocacy? Join the Association of Library Service to Children (ALSC) on October 3 for the Advocacy for Everyone webinar. Library advocates from various states will share their case studies of advocating for libraries on the local, state, and national level. Guests will discuss their top advocacy tips that you can implement into your daily work. This webinar is geared toward library staff who want to more effectively communicate their library's value to stakeholders, but aren't sure where to start. Share your questions ahead of time on Twitter with #advocacyFAQ.
---
MAR Postings is a comprehensive weekly news series authored by the National Network of Libraries of Medicine, Middle Atlantic Region (NNLM MAR)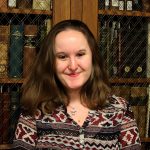 ABOUT Hannah Sinemus
Hannah Sinemus is the Web Experience Coordinator for the Middle Atlantic Region (MAR). Although she updates the MAR web pages, blog, newsletter and social media, Hannah is not the sole author of this content. If you have questions about a MARquee or MAReport posting, please contact the Middle Atlantic Region directly at nnlmmar@pitt.edu.
Email author View all posts by Hannah Sinemus