Weekly Postings
Posted by Hannah Sinemus on September 21st, 2018 Posted in: Weekly Postings

---
See something of interest? Please share our postings with colleagues in your institutions!
Spotlight
September is National Preparedness Month. Disasters Happen. Prepare Now. Learn How. This week: Check your coverage.
The Fall 2018 offering for The Health Sciences Library Association of New Jersey's Group Licensing Initiative (HSLANJ GLI) is now available. MAR members are eligible for this cost-saving opportunity! The deadline to participate is Friday, November 9. Learn more.
National Network of Libraries of Medicine News
Funding Available: NNLM MAR has funding available for two grants of $19,000. Libraries, community-based organizations, schools, health care providers, and other organizations that provide health programming or services within PA, NY, NJ or DE are eligible to apply. Applications are due October 5, 2018, and award funds must be spent by April 30, 2019.
As part of a partnership with the All of Us Research Program, NNLM MAR is also pleased to offer up to 20 Professional Development Awards for library staff to attend ALA Midwinter. Awardees can apply for up to $2,000 for registration and travel costs. Learn more about the requirements and apply by October 12.
Connect with MAR: MAR coordinators would love the chance to speak with you in person about your projects, and opportunities for potential partnership! Review our schedule of upcoming conferences and workshops where you can meet and greet with our staff.
Stand Up for Health, successful preconference at the Association of Rural and Small Libraries – Midwest Matters, from GMR
Librarians and Research Data Management Services: Branching Out Into Big Data – MCR News
NLM/NIH News
Reflections on a Reflection – NLM Musings from the Mezzanine, Innovations in Health Information from the Director of the U.S. National Library of Medicine
– NIH Director's Blog
The Forgotten Frontier: Nursing Done in Wild Places – Circulating Now, from the Historical Collections of the National Library of Medicine
A Quick Q&A with NCBI's Quantitative Molecular Biological Physics Group – NLM in Focus, a Look Inside the U.S. National Library of Medicine
In recognition of National Depression Screening Day, the National Institute of Mental Health (NIMH) is hosting a Twitter chat on depression on October 11 from 11:00 AM-12:00 PM ET. This chat will cover the signs and symptoms, risk factors, and treatments for depression, with two experts to answer questions. Follow @NIMHgov and @NIMHDirector on Twitter for updates and use #NIMHchats to join the conversation.
NLM and NNLM Educational Opportunities
All are webinars, unless noted. Please note that the class registration system requires obtaining an NNLM account prior to registration. Learn how to register for classes from the NTO.
NNLM and NLM classes are free and open to all. Please feel free to share these opportunities!
NNLM Resource Picks: ClinicalTrials.gov – September 26, 3:00-4:00 PM ET – Join GMR for this next installation of NNLM's collaborative, bimonthly, webcast series! This session will focus on ClinicalTrials.gov, a National of Library of Medicine database that provides patients, their family members, health care professionals, researchers, and the public with easy access to information on publicly and privately supported clinical studies on a wide range of diseases and conditions. This presentation will help you learn how to navigate the site and understand the nuances and limitations of information available on ClinicalTrials.gov.
Game On! Motivate and Engage Your Staff with Gaming Strategies – October 10, 11:00 AM-12:00 PM ET – In this program sponsored by SCR, learn why your institution should be intentional in creating an immersive and engaging training and development program, and how to go about hiring the right person to lead it. Attendees will learn how to create engaging staff workshops, integrate gaming into a learning management system, and use specific tools including badges and ready-made free online platforms. Leave this session inspired to increase staff engagement at your own institution!
Planning, Developing, and Evaluating R Curriculum at the NIH Library – October 12, 2:00-3:00 PM ET – Join MAR for this RDM webinar that will describe a pilot project to evaluate current R training at the NIH Library, and based on an evaluation of the data, revise the library's R training curriculum. This will include a discussion of the development of a training plan, weekly R check-in sessions, managing documents using Open Science Framework (OSF), and an evaluation of the pilot.
Using Recovery Coaches in Substance Use Disorder Treatment – October 18, 1:00-2:00 PM ET – A Recovery Coach is a person who helps remove the personal and environmental obstacles to recovery, links the newly recovering person to the recovering community and serves as a personal guide and mentor in the management of personal and family recovery. Join NER for this webinar where you will learn what motivational interviewing is and how it aids in the change process and communicates acceptance.
Understanding Grief After an Overdose Death – November 28, 1:00-2:00 PM ET – Sponsored by NER, this webinar focuses on the dynamics of grief after a death caused by substance use. It begins with a look at three key questions people bereaved by an overdose death commonly ask themselves: "Why did the person die from an overdose?" "Did the person intend to die?" "Was the death preventable?" It also covers the stigma, stress, and trauma that can come with grief after a death from substance use, and it considers issues that begin to influence survivors' experience of grief and loss long before a death occurs, such as struggling with a loved one's addiction and the demands of caring for a chronically ill person.
Understanding the Opioid Crisis: Where do I begin? – November 28, 2:00-3:00 PM ET – An estimated 1.9 million people in the U.S. have a prescription opioid use disorder, while another 586,000 have a heroin use disorder. Sponsored by MAR, this class will help you to understand what addiction and opioids are and where you can find authoritative information to understand this complex epidemic. Participants will learn about many resources and explore ideas for their use in community outreach education and programs. This class is appropriate for anyone providing health information to the general public including public and medical librarians, patient or community educators and healthcare professionals.
Other Items of Interest
Job Postings: 
Head of Acquisitions, Stony Brook University Libraries, Stony Brook, NY
Head of Teaching and Learning, Gumberg Library at Duquesne University, Pittsburgh, PA
Assistant Director for Research, Education and Clinical Services, University of Kentucky Medical Center Library, Lexington, KY
Call for Applications to the MLA Research Training Institute (RTI) – Apply by December 1 for this week-long residential workshop that provides librarians and library information professionals with the opportunity to work intensively on research design and planning to conduct research, that improves practice and adds to the professional knowledgebase. The workshop will be held in Chicago from July 15–19, 2019.
HHS Awards Over $1 Billion to Combat the Opioid Crisis – The awards support HHS's Five-Point Opioid Strategy, which was launched last year and enhanced this week.
The Surgeon General's Spotlight on Opioids – this resource assembles opioid-related information from the Surgeon General's Report on Alcohol, Drugs, and Health into one document to better inform the general public, especially family and friends of people with an elevated risk of opioid overdose, opioid misuse, and/or opioid use disorder. Includes supplementary materials for defining key terms, facts sheets and awareness materials.
Pulling Back the Curtain on the Casualties of Today's Opioids Crisis – AHRQ Views
Making Connections: Google Dataset Search, the Data Catalog, and Linked Open Data – Data Catalog Collaboration Blog
Have questions about library advocacy? Join the Association of Library Service to Children (ALSC) on October 3 for the Advocacy for Everyone webinar. Library advocates from various states will share their case studies of advocating for libraries on the local, state, and national level. Guests will discuss their top advocacy tips that you can implement into your daily work. This webinar is geared toward library staff who want to more effectively communicate their library's value to stakeholders, but aren't sure where to start. Share your questions ahead of time on Twitter with #advocacyFAQ.
Grantseeking for Libraries – offered by WebJunction, this 1-hour, asynchronous course is designed for library professionals, library volunteers, and library development staff to learn the basics about finding grants for the library.
---
MAR Postings is a comprehensive weekly news series authored by the National Network of Libraries of Medicine, Middle Atlantic Region (NNLM MAR)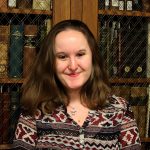 ABOUT Hannah Sinemus
Hannah Sinemus is the Web Experience Coordinator for the Middle Atlantic Region (MAR). Although she updates the MAR web pages, blog, newsletter and social media, Hannah is not the sole author of this content. If you have questions about a MARquee or MAReport posting, please contact the Middle Atlantic Region directly at nnlmmar@pitt.edu.
Email author View all posts by Hannah Sinemus