LGBT Health Information Resources
Posted by Hannah Sinemus on September 28th, 2018 Posted in: The MAReport
Tags: 2018 Issue 3
---
In July, I presented "Trusted Resources to Support Transgender Health" as a one hour session at the 17th annual Philadelphia Trans Wellness Conference. The Mazzoni Center, a federally qualified health center in Philadelphia, PA,  sponsors the conference "to educate and empower trans individuals on issues of health and well-being; educate and inform allies and health service providers; and facilitate networking, community-building, and systemic change"1. While this conference is supported by the Mazzoni Center, the conference is community led. The Trans Wellness Conference aims to be "… an accessible and respectful environment that is inclusive of diverse gender-identities and expressions as well as inclusive of diverse opinions and ideas"1. It was an honor to be part of this conference and an even bigger honor to present on a topic that seemed to be of interest to attendees. The presentation was developed with the general public in mind and focused on how to evaluate online resources for reliability, with live demonstrations of how to search for health information using trusted transgender health resources.
We all have health information needs, and it's great that more online resources are addressing Transgender health. Did you know that MedlinePlus has a topic page about Gay, Lesbian, Bisexual and Transgender Health? The Centers for Disease Control and Prevention also has a page on Transgender Health. These are both great places to start when looking for consumer transgender health resources. Outside of health information, some resources focus on locating culturally competent services. If someone is looking for a healthcare provider, Health Professionals Advancing LGBT Equality (GLMA) has a directory of healthcare providers who have expressed commitment to the health of LGBT individuals.
Not long after I spoke at the Trans Wellness Conference, I attended a meeting about the results of an LGBT needs assessment that was conducted in the state of Pennsylvania. This was a truly collaborative effort, with many community partners coming together to ensure participation in the survey. In the end, 4,679 LGBT individuals responded to questions about their mental and physical health as well as their needs within the healthcare system and their communities. Highlighted in this report was a continued need for healthcare providers to be culturally competent when it comes to LGBT health issues. 75.1% of Transgender and gender non-conforming respondents said that they sometimes, often or always fear a negative reaction from a healthcare provider if they come out as LGBT2. 1 in 3 of all respondents said that their healthcare provider it not at all or only slightly competent when it comes to LGBT issues2. This was a theme I noticed when speaking with attendees at the Trans Wellness Conference as well. A number of individuals I spoke with explained that they often find themselves in the role of educating their healthcare provider about transgender health.
While there are definitely culturally competent physicians out there (just look at the GLMA directory!), there is clearly still a need for provider focused resources on transgender health. The National LGBT Health Education Center is a program from Fenway Health that has a goal to optimize quality, cost-effective health care for lesbian, gay, bisexual, and transgender (LGBT) people. On their site, you can find educational materials for healthcare professionals. The Center of Excellence for Transgender Health also provides great resources to help healthcare providers become culturally competent when it comes to LGBT health. Check out their website for fact sheets, reports, and guides related to the healthcare of Transgender individuals.
If you're interested in more from NNLM on this topic, feel free to watch recordings of some of our past classes such as Pride at the Library: LGBTQ Programming For All Ages, Improving the Health, Safety, and Well-being of LGBT Populations, and LGBTQ Communities: Your Best Resource to Reduce Health Disparities. I'm happy that NNLM can play a role in ensuring that LGBT populations have access to the health information that they need.
References
1 Mazzoni Center (2018). Philadelphia Trans Wellness Conference. Retrieved from https://www.mazzonicenter.org/trans-wellness
2 Research & Evaluation Group at Public Health Management Corporation. (2018). Pennsylvania 2018 LGBT Health Needs Assessment. Philadelphia, PA: Author.
---
Written by Erin Seger, Health Professions Coordinator, for the Summer/Fall 2018 edition of The MAReport quarterly newsletter.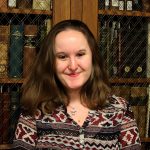 ABOUT Hannah Sinemus
Hannah Sinemus is the Web Experience Coordinator for the Middle Atlantic Region (MAR). Although she updates the MAR web pages, blog, newsletter and social media, Hannah is not the sole author of this content. If you have questions about a MARquee or MAReport posting, please contact the Middle Atlantic Region directly at nnlmmar@pitt.edu.
Email author View all posts by Hannah Sinemus