The National Library of Medicine and National Network of Libraries of Medicine Respond to the Opioid Epidemic
Posted by Hannah Sinemus on September 28th, 2018 Posted in: The MAReport
Tags: 2018 Issue 3
---
Opioid overdoses have increased dramatically in recent years. Millions of people in the United States suffer from substance use disorders. The National Library of Medicine (NLM) and the National Network of Libraries of Medicine (NNLM) have responded with increased online health information resources and training.
National Library of Medicine resources include:
Many of NNLM MAR's members, especially public libraries, have responded to the crisis with public events and staff training. For example, last year, the Reading Public Library hosted a panel discussion that included the PA Physician General, first responders, and a mother who lost a child to the epidemic. After the public event, Lydia Collins, former NNLM MAR staff member, provided a training for library staff on health information resources.
NNLM MAR Education and Health Literacy Coordinator Michelle Burda has created a new one-hour introduction on finding authoritative health information about opioid abuse and overdose prevention and treatment options. The training was piloted with Medical Reserve Corps members from across Delaware. This webinar is appropriate for anyone providing health information to the general public including librarians, educators and healthcare professionals.
Understanding the Opioid Crisis: Where do I begin?
Nov 28, 2018
2:00PM – 3:00PM ET
Registration requires a free NNLM account – the recording will be sent to all registrants.
The New England Region offers a series of one-hour webinars about topics related to the prevention and treatment of substance use disorder and mental health. To see past webinars from the National Network of Libraries of Medicine, check out our new YouTube playlist on Substance Misuse.
---
Written by Kate Flewelling, Executive Director, for the Summer/Fall 2018 edition of The MAReport quarterly newsletter.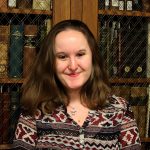 ABOUT Hannah Sinemus
Hannah Sinemus is the Web Experience Coordinator for the Middle Atlantic Region (MAR). Although she updates the MAR web pages, blog, newsletter and social media, Hannah is not the sole author of this content. If you have questions about a MARquee or MAReport posting, please contact the Middle Atlantic Region directly at nnlmmar@pitt.edu.
Email author View all posts by Hannah Sinemus