Weekly Postings
Posted by Hannah Sinemus on September 28th, 2018 Posted in: Weekly Postings

---
See something of interest? Please share our postings with colleagues in your institutions!
Spotlight
September is National Preparedness Month. Disasters Happen. Prepare Now. Learn How. This week: Save for an Emergency.
The MAReport: the Summer/Fall 2018 issue of the MAReport newsletter is now available! This quarter, Education & Healthy Literacy Coordinator Michelle Burda is challenging YOU to raise health literacy awareness in your library, organization or community! Check out her article on Health Literacy Month for tools and resources you can use to promote health literacy during the month of October, and all year long.
National Network of Libraries of Medicine News
Funding Available: NNLM MAR has funding available for two grants of $19,000. Libraries, community-based organizations, schools, health care providers, and other organizations that provide health programming or services within PA, NY, NJ or DE are eligible to apply. Applications are due next week on October 5, 2018, and award funds must be spent by April 30, 2019.
As part of a partnership with the All of Us Research Program, NNLM MAR is also pleased to offer up to 20 Professional Development Awards for library staff to attend ALA Midwinter. Awardees can apply for up to $2,000 for registration and travel costs. Learn more about the requirements and apply by October 12.
Call for Volunteers: NNLM Wikipedia Edit-a-thon – NNLM is inviting more librarians to join our #citeNLM2018 Wikipedia Help Team for the Fall Edit-a-thon! Learn how you can help to improve the health information available on Wikipedia.
Understanding How Librarians can Support Data Science and Big Data – MARquee News Highlights
"Big Data in Healthcare: Exploring Emerging Roles" Guest Essay – The Dragonfly, News from the Northwest and Beyond, by PNR
Big Data Science: What Librarians Offer – SEA Currents
Creating our own pathway – MCR News
The Fall 2018 offering for The Health Sciences Library Association of New Jersey's Group Licensing Initiative (HSLANJ GLI) is now available. MAR members are eligible for this cost-saving opportunity! The deadline to participate is Friday, November 9. Learn more.
New on YouTube: Accessible Library Customer Service, September 19, 2018
NLM/NIH News
Asking the right questions and receiving the most useful answers – NLM Musings from the Mezzanine, Innovations in Health Information from the Director of the U.S. National Library of Medicine
– NIH Director's Blog
– Circulating Now, from the Historical Collections of the National Library of Medicine
In recognition of National Depression Screening Day, the National Institute of Mental Health (NIMH) is hosting a Twitter chat on depression on October 11 from 11:00 AM-12:00 PM ET. This chat will cover the signs and symptoms, risk factors, and treatments for depression, with two experts to answer questions. Follow @NIMHgov and @NIMHDirector on Twitter for updates and use #NIMHchats to join the conversation.
NLM and NNLM Educational Opportunities
All are webinars, unless noted. Please note that the class registration system requires obtaining an NNLM account prior to registration. Learn how to register for classes from the NTO.
NNLM and NLM classes are free and open to all. Please feel free to share these opportunities!
Next Week! NNLM Wikipedia Fall 2018 Edit-a-thon training – October 3, 2:00-2:30 PM ET – Register for this three-part training series in preparation for our Fall 2018 Edit-a-thon! Are you interested in improving the consumer health information available on Wikipedia? Do you want to utilize your librarian research skills towards making Wikipedia a better, evidence-based resource? Have you always wanted to participate in an edit-a-thon? This introductory session will provide an overview on the importance of Wikipedia for librarians, and will outline upcoming training opportunities, as well as give information about the upcoming Edit-a-thon to improve existing Wikipedia articles on women's health!
Game On! Motivate and Engage Your Staff with Gaming Strategies – October 10, 11:00 AM-12:00 PM ET – In this program sponsored by SCR, learn why your institution should be intentional in creating an immersive and engaging training and development program, and how to go about hiring the right person to lead it. Attendees will learn how to create engaging staff workshops, integrate gaming into a learning management system, and use specific tools including badges and ready-made free online platforms. Leave this session inspired to increase staff engagement at your own institution!
Planning, Developing, and Evaluating R Curriculum at the NIH Library – October 12, 2:00-3:00 PM ET – Join MAR for this RDM webinar that will describe a pilot project to evaluate current R training at the NIH Library, and based on an evaluation of the data, revise the library's R training curriculum. This will include a discussion of the development of a training plan, weekly R check-in sessions, managing documents using Open Science Framework (OSF), and an evaluation of the pilot.
Using Recovery Coaches in Substance Use Disorder Treatment – October 18, 1:00-2:00 PM ET – A Recovery Coach is a person who helps remove the personal and environmental obstacles to recovery, links the newly recovering person to the recovering community and serves as a personal guide and mentor in the management of personal and family recovery. Join NER for this webinar where you will learn what motivational interviewing is and how it aids in the change process and communicates acceptance.
Sharing and Management of Disaster Related Data – October 18, 1:30-2:30 PM ET – Managing and sharing data have become important issues in the context of research data. When it comes to disaster-related data, when time is of the essence, it's even more important to ensure that data are properly collected, managed, and curated. Data must also be shared with the appropriate stakeholders to get information out to everyone who needs it, when they need it. Join the Disaster Information Management Research Center (DIMRC) for this webinar that will discuss best practices for data management and data sharing and how they apply to disaster-related data.
Inside Our Minds – November 16, 3:00-4:00 PM ET – Inside Our Minds is a Pittsburgh-based organization that works to elevate the voices of people with lived experience of mental illness and madness. As an entirely peer-controlled organization, Inside Our Minds works in response to the lack of people with lived experience of the mental health system involved in leading and advising mental health advocacy organizations. Sponsored by MAR, this webinar will discuss the foundations of Inside Our Minds and its commitment to community-based radical mental health programming, providing an overview of what Inside Our Minds offers and why it is important for our community.
Understanding Grief After an Overdose Death – November 28, 1:00-2:00 PM ET – Sponsored by NER, this webinar focuses on the dynamics of grief after a death caused by substance use. It begins with a look at three key questions people bereaved by an overdose death commonly ask themselves: "Why did the person die from an overdose?" "Did the person intend to die?" "Was the death preventable?" It also covers the stigma, stress, and trauma that can come with grief after a death from substance use, and it considers issues that begin to influence survivors' experience of grief and loss long before a death occurs, such as struggling with a loved one's addiction and the demands of caring for a chronically ill person.
Understanding the Opioid Crisis: Where do I begin? – November 28, 2:00-3:00 PM ET – An estimated 1.9 million people in the U.S. have a prescription opioid use disorder, while another 586,000 have a heroin use disorder. Sponsored by MAR, this class will help you to understand what addiction and opioids are and where you can find authoritative information to understand this complex epidemic. Participants will learn about many resources and explore ideas for their use in community outreach education and programs. This class is appropriate for anyone providing health information to the general public including public and medical librarians, patient or community educators and healthcare professionals.
Other Items of Interest
Job Postings:
Join the Upstate New York and Ontario Chapter of the Medical Library Association (UNYOC/MLA) for their 54th Annual Meeting, November 14-16 at Queen's Landing, Niagara-on-the-Lake, Ontario, Canada. This year's theme is "Crossing Borders: Breaking Boundaries." UNYOC Members receive a $50 reduction in the registration rate, so join or renew before registering for the conference. Register before October 17 to take advantage of the early bird rate.
Taking Action to Promote Health Equity Series: Show Me the Money — Innovative Funding Approaches to Promote Health Equity – October 3, 1:00-2:30 PM ET – Public health organizations often are frustrated by the lack of specialized funding to promote equity. Categorical funding by disease may restrict the types of interventions needed to tackle the complex causes of health disparities. Join this Dialogue4Health web forum, which will feature place-based initiatives that are leveraging diverse funding, assets, and commitments of multiple sectors, while at the same time involving the community members in meaningful ways to advance health equity.
Call for Applications to the MLA Research Training Institute (RTI) – Apply by December 1 for this week-long residential workshop that provides librarians and library information professionals with the opportunity to work intensively on research design and planning to conduct research, that improves practice and adds to the professional knowledgebase. The workshop will be held in Chicago from July 15–19, 2019.
Preventing One Million Heart Attacks and Strokes: Start With the ABCS – AHRQ Views
Cataloging EHR Data: Experiences at NYU Langone Health – Data Catalog Collaboration Blog
Grantseeking for Libraries – offered by WebJunction, this 1-hour, asynchronous course is designed for library professionals, library volunteers, and library development staff to learn the basics about finding grants for the library.
---
MAR Postings is a comprehensive weekly news series authored by the National Network of Libraries of Medicine, Middle Atlantic Region (NNLM MAR)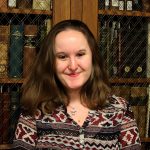 ABOUT Hannah Sinemus
Hannah Sinemus is the Web Experience Coordinator for the Middle Atlantic Region (MAR). Although she updates the MAR web pages, blog, newsletter and social media, Hannah is not the sole author of this content. If you have questions about a MARquee or MAReport posting, please contact the Middle Atlantic Region directly at nnlmmar@pitt.edu.
Email author View all posts by Hannah Sinemus