Your Family, Your History, Your Health: Genetics Resources
Posted by Hannah Sinemus on September 28th, 2018 Posted in: The MAReport
Tags: 2018 Issue 3
---
Genetics, the study of genes, heredity, and genetic variations, has become an increasingly hot topic in library settings. Library patrons are searching for more information about genetics, how it has influenced their family history, and how it may currently and continue to affect their health. Helping patrons locate easy to understand and accessible information for the general public can seem like a daunting task. The National Library of Medicine has some great genetics information resources along with some tips on using them in programming at your library, organization, or school.
Genetics Home Reference is an extensive resource that provides information on health conditions with a genetic basis and information about the function of genes. I would encourage first time visitors to this site to start with the 'Help Me Understand Genetics' page which provides some great foundational information on genetics. This page gives introductory details about various topics including genes and genetic conditions as well as sections about direct-to-consumer services, the human genome project, and genetic testing.

Programming Tip: For ideas about programming, the resources pages on Genetics Home Reference is your friend. The classroom resources in this section will provide interactive ways for people to learn more about this resource including activity sheets to introduce you to using Genetics Home Reference. There are also links to outside websites like Teach.Genetics, which provides lesson plans with activities that can be adapted to different learning environments, and Genome: Unlocking Life's Code, which is an online interactive learning experience on genomics that came from a partnership between the National Museum of Natural History and the National Human Genome Research Institute.

MedlinePlus is the place for extensive health information in both English and Spanish. It features hundreds of health topics, including some on genetics. Simply by searching genetics in the search box, this resource will provide a wide range of information on genetics. Some examples include the pages on Genetics, Genetic Testing, and Genetic Disorders.
Programming Tip: In personal experience, I've used tutorials on MedlinePlus as topics for computer and tablet classes for adults. If you have a community that has shown an interest in learning more about genetics, providing a computer class on how to use, and what is available through MedlinePlus could be a good way to improve both digital literacy and health literacy. Use instruction time to teach how to search and locate health information in this valuable resource.

GeneEd is useful resource for students and educators who are looking for age-appropriate activities to teach and learn about issues of genetics. The website is appealing and broken down into categories to facilitate easy browsing for topics of interest. The activities and information are geared towards grades 9-12 but many of the resources, activities, and materials can be adapted to other age groups including adults. This is a great resource for educators and students looking for lesson plans and activities around genetics topics and provide some great ideas for programming in a library setting. Please note that in March of 2019 the website will be retired and selected content will be transferred to the Genetics Home Reference site.
Programming Tip: Searching for an interactive and educational activity for teen time, a children's STEM program, or a hands-on adult learning workshop? Use the 'Labs & Experiments' section and 'Teacher's Resources' section to find activity ideas that can be used to teach about these genetics topics. Hands-on learning activities across all ages is a comfortable and fun way to teach about broad topics like genetics.

My Family Health Portrait is a tool that can help people visualize the health conditions throughout their family and to learn more about their own risk. This resource allows for users to input their relatives and known health conditions as a way to visualize their family health history. There are also risk calculators for certain conditions. The best part is that the chart can be saved and updated as more information becomes available and users can create an appealing family tree diagram and table of family health conditions to save for future reference, print for their own records, or bring to their doctor for discussion.
Programming Tip: My Family Health Portrait can be a great addition to genealogy programs that libraries and organizations may conduct. Not only does it provide a visual and interactive way for people to keep track of relatives, but it also serves as a catalyst for people to begin thinking about health in their family. Examining additional information, like health history, can add more robust interaction as people search and think about their overall family history.
---
Written by Veronica Leigh Milliner, All of Us Community Engagement Coordinator, for the Summer/Fall 2018 edition of The MAReport quarterly newsletter.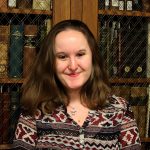 ABOUT Hannah Sinemus
Hannah Sinemus is the Web Experience Coordinator for the Middle Atlantic Region (MAR). Although she updates the MAR web pages, blog, newsletter and social media, Hannah is not the sole author of this content. If you have questions about a MARquee or MAReport posting, please contact the Middle Atlantic Region directly at nnlmmar@pitt.edu.
Email author View all posts by Hannah Sinemus