Weekly Postings
Posted by Hannah Sinemus on October 5th, 2018 Posted in: Weekly Postings

---
See something of interest? Please share our postings with colleagues in your institutions!
Spotlight
The MAReport: the Summer/Fall 2018 issue of the MAReport newsletter is now available! This quarter, Executive Director Kate Flewelling wrote about how the National Library of Medicine and National Network of Libraries of Medicine are responding to the opioid crisis, including details on a new class that will be offered for the first time on November 28.
National Network of Libraries of Medicine News
Funding Applications Due: NNLM MAR has funding available for two grants of $19,000. Libraries, community-based organizations, schools, health care providers, and other organizations that provide health programming or services within PA, NY, NJ or DE are eligible to apply. Applications are due today, October 5.
As part of a partnership with the All of Us Research Program, NNLM MAR is pleased to offer up to 20 Professional Development Awards for library staff to attend ALA Midwinter. Awardees can apply for up to $2,000 for registration and travel costs. Learn more about the requirements and and submit your application by October 12.
Call for Volunteers: NNLM Wikipedia Edit-a-thon – NNLM is inviting more librarians to join our #citeNLM2018 Wikipedia Help Team for the Fall Edit-a-thon! Learn how you can help to improve the health information available on Wikipedia.
World Space Week – Blogadillo, News from SCR
The Fall 2018 offering for The Health Sciences Library Association of New Jersey's Group Licensing Initiative (HSLANJ GLI) is now available. MAR members are eligible for this cost-saving opportunity! The deadline to participate is Friday, November 9. Learn more.
New on YouTube: Accessible Library Customer Service, September 19, 2018
NLM/NIH News
Communicating and Leading in a Time of Change – NLM Musings from the Mezzanine, Innovations in Health Information from the Director of the U.S. National Library of Medicine
– NLM in Focus, a Look Inside the U.S. National Library of Medicine
– NIH Director's Blog
Communing and Giggling with Cajal by Dawn Hunter – Circulating Now, from the Historical Collections of the National Library of Medicine
NLM Funding Opportunity: Information Resource Grants to Reduce Health Disparities – This funding opportunity announcement calls for projects that develop and deploy a new information resource or service, or expand and improve an existing resource or service in order to meet the needs of a health disparity population. The application deadline is October 22, 2018, by 5:00 PM local time of the applicant organization.
NIH trying to change science culture, boost women's role – Global Health Matters, a newsletter from the Fogarty International Center
NIH News in Health: Check out the October 2018 issue of NIH News in Health, with featured articles such as, "Managing Pain: Moving Beyond Opioids," and, "Pain in the Ear: Fending Off Ear Infections." Other topics include chronic pain, electronic cigarettes, and birthing options for full-term pregnancy.
NLM and NNLM Educational Opportunities
All are webinars, unless noted. Please note that the class registration system requires obtaining an NNLM account prior to registration. Learn how to register for classes from the NTO.
NNLM and NLM classes are free and open to all. Please feel free to share these opportunities!
Game On! Motivate and Engage Your Staff with Gaming Strategies – October 10, 11:00 AM-12:00 PM ET – In this program sponsored by SCR, learn why your institution should be intentional in creating an immersive and engaging training and development program, and how to go about hiring the right person to lead it. Attendees will learn how to create engaging staff workshops, integrate gaming into a learning management system, and use specific tools including badges and ready-made free online platforms. Leave this session inspired to increase staff engagement at your own institution!
Planning, Developing, and Evaluating R Curriculum at the NIH Library – October 12, 2:00-3:00 PM ET – Join MAR for this RDM webinar that will describe a pilot project to evaluate current R training at the NIH Library, and based on an evaluation of the data, revise the library's R training curriculum. This will include a discussion of the development of a training plan, weekly R check-in sessions, managing documents using Open Science Framework (OSF), and an evaluation of the pilot.
NNLM Wikipedia Fall 2018 Edit-a-thon training – October 17, 2:00-2:30 PM ET – Register for this three-part training series in preparation for our Fall 2018 Edit-a-thon! Are you interested in improving the consumer health information available on Wikipedia? Do you want to utilize your librarian research skills towards making Wikipedia a better, evidence-based resource? Have you always wanted to participate in an edit-a-thon? In the second session, learn how to be prepared by creating a Wikipedia account, editing articles on medical topics, and getting ready for the event day.
Using Recovery Coaches in Substance Use Disorder Treatment – October 18, 1:00-2:00 PM ET – A Recovery Coach is a person who helps remove the personal and environmental obstacles to recovery, links the newly recovering person to the recovering community and serves as a personal guide and mentor in the management of personal and family recovery. Join NER for this webinar where you will learn what motivational interviewing is and how it aids in the change process and communicates acceptance.
Sharing and Management of Disaster Related Data – October 18, 1:30-2:30 PM ET – Managing and sharing data have become important issues in the context of research data. When it comes to disaster-related data, when time is of the essence, it's even more important to ensure that data are properly collected, managed, and curated. Data must also be shared with the appropriate stakeholders to get information out to everyone who needs it, when they need it. Join the Disaster Information Management Research Center (DIMRC) for this webinar that will discuss best practices for data management and data sharing and how they apply to disaster-related data.
Inside Our Minds – November 16, 3:00-4:00 PM ET – Inside Our Minds is a Pittsburgh-based organization that works to elevate the voices of people with lived experience of mental illness and madness. As an entirely peer-controlled organization, Inside Our Minds works in response to the lack of people with lived experience of the mental health system involved in leading and advising mental health advocacy organizations. Sponsored by MAR, this webinar will discuss the foundations of Inside Our Minds and its commitment to community-based radical mental health programming, providing an overview of what Inside Our Minds offers and why it is important for our community.
Understanding Grief After an Overdose Death – November 28, 1:00-2:00 PM ET – Sponsored by NER, this webinar focuses on the dynamics of grief after a death caused by substance use. It begins with a look at three key questions people bereaved by an overdose death commonly ask themselves: "Why did the person die from an overdose?" "Did the person intend to die?" "Was the death preventable?" It also covers the stigma, stress, and trauma that can come with grief after a death from substance use, and it considers issues that begin to influence survivors' experience of grief and loss long before a death occurs, such as struggling with a loved one's addiction and the demands of caring for a chronically ill person.
Understanding the Opioid Crisis: Where do I begin? – November 28, 2:00-3:00 PM ET – An estimated 1.9 million people in the U.S. have a prescription opioid use disorder, while another 586,000 have a heroin use disorder. Sponsored by MAR, this class will help you to understand what addiction and opioids are and where you can find authoritative information to understand this complex epidemic. Participants will learn about many resources and explore ideas for their use in community outreach education and programs. This class is appropriate for anyone providing health information to the general public including public and medical librarians, patient or community educators and healthcare professionals.
Other Items of Interest
Job Posting: Public Health, Research and Instruction Librarian (link removed), University of Pittsburgh Health Sciences Library System (HSLS), Pittsburgh, PA
Grants.gov will be down for maintenance October 20-22, 2018 to allow for a system upgrade. Details.
Students, Faculty Host Successful Senior Health Fair in Southampton – Stony Brook University News
Hackathon Gives PA Coders An Opportunity To Help Fight The Opioid Crisis – 90.5 WESA, Pittsburgh's NPR News Station
OCLC awarded IMLS grant to help public libraries, partners respond to opioid epidemic – OCLC News
Libraries, public health work together on community health: Settings serve as community hubs – The Nation's Health, a Publication of the American Public Health Association
What's in it for You? The Importance of Latino Representation in Research Studies – October 15, 1:00-2:00 PM ET – Sponsored by the Office of Minority Health (OMH), this webinar will provide an overview on Hispanic participation in research studies, specifically longitudinal studies and clinical trials. Speakers will explore factors such as culture, acculturation and fear, among others that are a barrier for Hispanic enrollment and retention in research studies. Additionally, the webinar will highlight the importance of Latino participation to help improve science and will highlight the efforts to reach this population.
Library Services for People Living with Alzheimer's – October 22-November 16, 2018 – From the Association of Specialized, Government and Cooperative Library Agencies (ASGCLA), this course will cover the basics of Alzheimer's and related dementias, including the variety of specific needs those living with the disease might bring to a library: medical, legal, financial, ethical, and emotional. It will evaluate traditional library information resources relating to those needs, consider a bibliography of fictional and memoir resources that explore the caregiving experience, and examine some innovative examples of adult programming dedicated to those living with Alzheimer's. The course will conclude with brainstorming and review of potential new library services for the students' own institutions.
Join the Upstate New York and Ontario Chapter of the Medical Library Association (UNYOC/MLA) for their 54th Annual Meeting, November 14-16 at Queen's Landing, Niagara-on-the-Lake, Ontario, Canada. This year's theme is "Crossing Borders: Breaking Boundaries." UNYOC Members receive a $50 reduction in the registration rate, so join or renew before registering for the conference. Register before October 17 to take advantage of the early bird rate.
Call for Applications to the MLA Research Training Institute (RTI) – Apply by December 1 for this week-long residential workshop that provides librarians and library information professionals with the opportunity to work intensively on research design and planning to conduct research, that improves practice and adds to the professional knowledgebase. The workshop will be held in Chicago from July 15–19, 2019.
---
MAR Postings is a comprehensive weekly news series authored by the National Network of Libraries of Medicine, Middle Atlantic Region (NNLM MAR)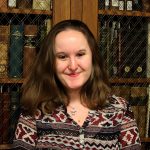 ABOUT Hannah Sinemus
Hannah Sinemus is the Web Experience Coordinator for the Middle Atlantic Region (MAR). Although she updates the MAR web pages, blog, newsletter and social media, Hannah is not the sole author of this content. If you have questions about a MARquee or MAReport posting, please contact the Middle Atlantic Region directly at nnlmmar@pitt.edu.
Email author View all posts by Hannah Sinemus