Weekly Postings
Posted by Hannah Sinemus on October 12th, 2018 Posted in: Weekly Postings

---
See something of interest? Please share our postings with colleagues in your institutions!
Spotlight
The MAReport: read the Summer/Fall 2018 issue of the MAReport newsletter! This quarter, All of Us Community Engagement Coordinator Veronica Leigh Milliner talks about opportunities to incorporate genetics into health programming in her article, "Your Family, Your History, Your Health: Genetics Resources."
New Funding Opportunity: NNLM MAR is pleased to announce the availability of funding through NLM's partnership with the NIH All of Us Research Program. We are now accepting applications for the NNLM All of Us Community Engagement Award, for projects that broaden access to, and awareness of health information resources, aim to increase health literacy for the general public in their service community, and raise awareness of the All of Us Research Program. Applications are due November 9 (for projects between $20,000 and $50,000) and November 16 (for projects up to $19,000). If funded, all projects must be completed by April 30, 2019. Interested organizations are invited to a special one-hour webinar about this funding opportunity next week on October 18 at 10:00 AM ET.
National Network of Libraries of Medicine News
Funding Applications Due: applications are due today, October 12, for professional development funding for library staff to attend ALA Midwinter. Awardees can apply for up to $2,000 for registration and travel costs.
Resources for Breast Cancer Awareness Month – MARquee News Highlights
The Fall 2018 offering for The Health Sciences Library Association of New Jersey's Group Licensing Initiative (HSLANJ GLI) is now available. MAR members are eligible for this cost-saving opportunity! The deadline to participate is Friday, November 9. Learn more.
NLM/NIH News
Clarity Across Languages – NLM Musings from the Mezzanine, Innovations in Health Information from the Director of the U.S. National Library of Medicine
Catching Up with NLM Catalogers – NLM in Focus, a Look Inside the U.S. National Library of Medicine
– NIH Director's Blog
Fifteenth Century Books: From the Cradle of Printing in the West – Circulating Now, from the Historical Collections of the National Library of Medicine
NLM Funding Opportunity: Information Resource Grants to Reduce Health Disparities – This funding opportunity announcement calls for projects that develop and deploy a new information resource or service, or expand and improve an existing resource or service in order to meet the needs of a health disparity population. The application deadline is October 22, 2018, by 5:00 PM local time of the applicant organization.
NIH Request for Information on Proposed Provisions for a Future Draft Data Management and Sharing Policy: On October 10, 2018, the National Institutes of Health (NIH) issued a Request for Information (RFI) in the NIH Guide to Grants and Contracts to solicit public input on proposed key provisions that could serve as the foundation for a future NIH policy for data management and sharing. The feedback they obtain will help to inform the development of a draft NIH policy for data management and sharing, which is expected to be released for an additional public comment period upon its development. Comments on the proposed key provisions will be accepted through December 10, 2018. To further engage stakeholders, NIH will also be hosting a webinar on the proposed key provisions on November 7, 2018, from 11:30 a.m. – 1:00 p.m. ET.
ToxTown Redesign: Check out the new and improved ToxTown, which provides consumer-level information on everyday locations and situations where toxic chemical exposure might occur. Informed by extensive user research, the new design improved readability and enhanced search optimization.
NLM and NNLM Educational Opportunities
All are webinars, unless noted. Please note that the class registration system requires obtaining an NNLM account prior to registration. Learn how to register for classes from the NTO.
NNLM and NLM classes are free and open to all. Please feel free to share these opportunities!
NNLM Wikipedia Fall 2018 Edit-a-thon training – October 17, 2:00-2:30 PM ET – Register for this three-part training series in preparation for our Fall 2018 Edit-a-thon! Are you interested in improving the consumer health information available on Wikipedia? Do you want to utilize your librarian research skills towards making Wikipedia a better, evidence-based resource? Have you always wanted to participate in an edit-a-thon? In the second session, learn how to be prepared by creating a Wikipedia account, editing articles on medical topics, and getting ready for the event day.
Applying for NNLM All of Us Community Engagement Award – October 18, 10:00-11:00 AM ET – This special MAR webinar will include a presentation of background information about the NNLM partnership with the All of Us Research Program, information about the NNLM All of Us Community Engagement Network, and opportunities for involvement. There will also be space to ask questions about the program, funding, and potential health programming ideas. Due to award eligibility, this webinar is only open to NNLM members in PA, NY, NJ and DE.
Using Recovery Coaches in Substance Use Disorder Treatment – October 18, 1:00-2:00 PM ET – A Recovery Coach is a person who helps remove the personal and environmental obstacles to recovery, links the newly recovering person to the recovering community and serves as a personal guide and mentor in the management of personal and family recovery. Join NER for this webinar where you will learn what motivational interviewing is and how it aids in the change process and communicates acceptance.
Sharing and Management of Disaster Related Data – October 18, 1:30-2:30 PM ET – Managing and sharing data have become important issues in the context of research data. When it comes to disaster-related data, when time is of the essence, it's even more important to ensure that data are properly collected, managed, and curated. Data must also be shared with the appropriate stakeholders to get information out to everyone who needs it, when they need it. Join the Disaster Information Management Research Center (DIMRC) for this webinar that will discuss best practices for data management and data sharing and how they apply to disaster-related data.
Help Us Combat the World's Most Dangerous Animal with an App! – November 14, 11:00 AM-12:00 PM ET – Mosquitoes are the world's most dangerous animal, and there is something we can all do to reduce the threat of mosquito-transmitted disease in our communities. Join SCR for this webinar to find out why mosquitoes are so dangerous and to learn how NASA Earth-observing satellite data is being used in an effort to predict, monitor, and respond to vector-borne disease around the world. In this presentation, participants will be introduced to a program that connects with citizen scientists of all ages to monitor changes in the frequency, range, and distribution of potential disease vector mosquitoes by reporting observations using the GLOBE Observer Mosquito Habitat Mapper app.
Inside Our Minds – November 16, 3:00-4:00 PM ET – Inside Our Minds is a Pittsburgh-based organization that works to elevate the voices of people with lived experience of mental illness and madness. As an entirely peer-controlled organization, Inside Our Minds works in response to the lack of people with lived experience of the mental health system involved in leading and advising mental health advocacy organizations. Sponsored by MAR, this webinar will discuss the foundations of Inside Our Minds and its commitment to community-based radical mental health programming, providing an overview of what Inside Our Minds offers and why it is important for our community.
Understanding Grief After an Overdose Death – November 28, 1:00-2:00 PM ET – Sponsored by NER, this webinar focuses on the dynamics of grief after a death caused by substance use. It begins with a look at three key questions people bereaved by an overdose death commonly ask themselves: "Why did the person die from an overdose?" "Did the person intend to die?" "Was the death preventable?" It also covers the stigma, stress, and trauma that can come with grief after a death from substance use, and it considers issues that begin to influence survivors' experience of grief and loss long before a death occurs, such as struggling with a loved one's addiction and the demands of caring for a chronically ill person.
Understanding the Opioid Crisis: Where do I begin? – November 28, 2:00-3:00 PM ET – An estimated 1.9 million people in the U.S. have a prescription opioid use disorder, while another 586,000 have a heroin use disorder. Sponsored by MAR, this class will help you to understand what addiction and opioids are and where you can find authoritative information to understand this complex epidemic. Participants will learn about many resources and explore ideas for their use in community outreach education and programs. This class is appropriate for anyone providing health information to the general public including public and medical librarians, patient or community educators and healthcare professionals.
New classes on-demand! Looking for more self-paced learning opportunities? Check out the new Community Health Maps online course from the National Library of Medicine. This class will help you gain the skills needed to assist communities and individuals collect and map health-related data: to build a plan for collecting data; to create the forms for capturing data points; to use a mobile device to collect the data; and to visualize health data by creating online and printable maps that can be customized to meet the needs of your audience and stakeholders.
Other Items of Interest
Grants.gov will be down for maintenance October 20-22, 2018 to allow for a system upgrade. Details.
Gearing Up for Health Literacy Month: October is upon us! It's not too late to start planning your Health Literacy Month activities now. One resource is the Health Literacy Month Handbook: The Event Planning Guide for Health Literacy Advocates. This handbook will help you create, plan, run, and evaluate Health Literacy Month events.
Caring for the Healers – AHRQ Views
An Unexpected Discovery – Data Catalog Collaboration Blog
Internet, social media use and device ownership in U.S. have plateaued after years of growth – Fact Tank, real-time analysis and news about data from Pew Research Center writers and social scientists
HealthCare.gov: Healthcare Open Enrollment – You have less than one month until you can start enrolling in a 2019 Marketplace health insurance plan. See important dates to remember, and learn things you can do now to prepare.
Public Library Association launches health insurance enrollment initiative – as part of its ongoing work to support the public library's role in creating healthy communities, the Public Library Association (PLA) is offering new resources for libraries to help more Americans enroll in affordable health insurance. PLA is partnering with the Robert Wood Johnson Foundation (RWJF) and Community Catalyst to address a shortened period for enrolling in the Affordable Care Act (ACA) marketplace and reduced funding for enrollment Navigators.
Call for Applications to the MLA Research Training Institute (RTI) – Apply by December 1 for this week-long residential workshop that provides librarians and library information professionals with the opportunity to work intensively on research design and planning to conduct research, that improves practice and adds to the professional knowledgebase. The workshop will be held in Chicago from July 15–19, 2019.
Who Doesn't Love a Good Story? Using Stories in Academic and Community-Based Health Education (link removed) – November 7, 2:00-3:30 PM ET – Are you looking for ways to grab attention, increase recall, and improve understanding in your bioscience, clinical, or community-based health information literacy skills courses or workshops? Stories are a well-documented means for accomplishing these goals! They are an innovative pedagogical tool that supports active learning, builds context, transcends culture, and brings complex ideas to life. Join this MLA webinar to gain fundamental knowledge and strategies on using stories in health education. You will discuss benefits and challenges of using stories and experience, and interact with stories as part of your learning. And you will leave inspired to spin tales in your next class! #MLAStories. The cost of this webinar is $65 for MLA members/ $85 for non-members.
---
MAR Postings is a comprehensive weekly news series authored by the National Network of Libraries of Medicine, Middle Atlantic Region (NNLM MAR)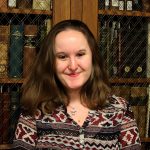 ABOUT Hannah Sinemus
Hannah Sinemus is the Web Experience Coordinator for the Middle Atlantic Region (MAR). Although she updates the MAR web pages, blog, newsletter and social media, Hannah is not the sole author of this content. If you have questions about a MARquee or MAReport posting, please contact the Middle Atlantic Region directly at nnlmmar@pitt.edu.
Email author View all posts by Hannah Sinemus