Member Highlights: Stony Brook University, Southampton, NY
Posted by Hannah Sinemus on October 16th, 2018 Posted in: Member Highlights

---
NNLM MAR is pleased to share successes of health outreach projects and activities in our region. Learn what your amazing colleagues are doing to increase access to quality health information for the communities they serve.
---
Connect to Your Health Fair
The Applied Health Informatics program at Stony Brook University received the Outreach to Consumers Award from the National Network of Libraries of Medicine to conduct a Wellness Fair for the senior population in the Town of Southampton, N.Y. The purpose of the Wellness Fair was to encourage patient engagement and health literacy through health technologies, patient-physician engagement and health and community resources. On September 27, 2018 the fair was held at the Hampton Bays Senior Center. It featured a discussion on patient-physician engagement by Dr. Charles V. Guida, Board-Certified Geriatrician from Stony Brook Southampton Hospital. Health fair stations were set up with iPads for interactive, age-specific, hands-on iPad training sessions relevant to health conditions (i.e. heart disease, diabetes, fall/risk prevention, medication management, nutrition and exercise and physical activity) in the senior population. There was one room dedicated to beginner iPad training sessions for seniors that were not comfortable with using technology. The interactive sessions were scheduled for 30-minutes. Seniors were also provided with community, preventative health and tick-disease resources and blood pressure screenings.
Over 40 seniors participated in the event. Seniors that were uncomfortable with using iPad technology were encouraged to participate in the beginner iPad training sessions. While the feedback from the senior population about the event was positive, there were several seniors that were resistant to using iPad technology. To address resistance and enable seniors to practice skills learned during the event, 15 iPads purchased from the grant were given to the Hampton Bays Senior Center. In addition, MedlinePlus and ChooseMyPlate shortcut icons were added to each iPad. Ongoing training sessions for iPad technology and MedlinePlus are currently being scheduled to improve the technical skills of the senior population. An evaluation will be distributed 30-days after the Wellness Fair to assess outcomes of learning activities. It is expected that the seniors that attended the Health Fair will increase their use and comfort with using iPad technology to access reliable health-related resources. It is also expected that participants will increase their engagement with their personal health.
The Applied Health Informatics (AHI) program at Stony Brook University partnered with Robert Chaloner, Chief Administrative Officer at Stony Brook Southampton Hospital and Liz Dwyer, director of Town of Southampton Senior Centers for this project. Students volunteered from the School of Health Technology & Management AHI program and the School of Nursing. Additionally, personnel from Stony Brook Southampton Hospital and Stony Brook Medicine participated. The "Connect to Your Health" project was woven into the curriculum of the AHI program providing students with a "real-life" learning experience. Their dedication and enthusiasm contributed to the success of this project. Findings from this research will indicate if this innovative educational opportunity has the potential to be an effective intervention that would merit further investigation.
This project was recently highlighted in an article from the Stony Brook University News.
To learn more about the Connect to Your Health Fair or the Applied Health Informatics Program at Stony Brook University, contact Program Director Carmen McCoy via email: carmen.mccoy@stonybrook.edu or telephone: (631) 632-5089, or Giselle Gerardi, Assistant Professor in the AHI program, via email: giselle.gerardi@stonybrook.edu or telephone: (631) 632-5088.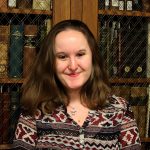 ABOUT Hannah Sinemus
Hannah Sinemus is the Web Experience Coordinator for the Middle Atlantic Region (MAR). Although she updates the MAR web pages, blog, newsletter and social media, Hannah is not the sole author of this content. If you have questions about a MARquee or MAReport posting, please contact the Middle Atlantic Region directly at nnlmmar@pitt.edu.
Email author View all posts by Hannah Sinemus