Weekly Postings
Posted by Hannah Sinemus on October 19th, 2018 Posted in: Weekly Postings

---
See something of interest? Please share our postings with colleagues in your institutions!
Spotlight
The MAReport: read the Summer/Fall 2018 issue of the MAReport newsletter! This quarter, Health Professions Coordinator Erin Seger wrote about her experiences at the 17th annual Philadelphia Trans Wellness Conference, and LGBT health information needs in her article, "LGBT Health Information Resources."
Member Highlights: Stony Brook University, Southampton, NY – learn about how the Applied Health Informatics Program at Stony Brook used NNLM MAR funding to conduct a Wellness Fair for seniors, and later encorporated the project into the curriculum of the AHI program, providing students with a "real-life" learning experience. Has your organization developed a similar program? Share your story with us to receive a Member Highlight on the MARquee!
National Network of Libraries of Medicine News
NNLM All of Us Community Engagement Awards: NNLM MAR is accepting applications for the NNLM All of Us Community Engagement Award, for projects that broaden access to, and awareness of health information resources, aim to increase health literacy for the general public in their service community, and raise awareness of the All of Us Research Program. Applications are due November 9 (for projects between $20,000 and $50,000) and November 16 (for projects up to $19,000). If funded, all projects must be completed by April 30, 2019.
New Opportunity for NNLM MAR members: apply to host a traveling exhibition – complete a brief survey by November 9 to indicate your interest in hosting a traveling exhibition from the National Library of Medicine.
The Fall 2018 offering for The Health Sciences Library Association of New Jersey's Group Licensing Initiative (HSLANJ GLI) is still available. MAR members are eligible for this cost-saving opportunity! The deadline to participate is Friday, November 9. Interested in future participation? Join us on November 5 for a 1-hour webinar to learn more about the HSLANJ GLI, with Project Manager Robert T. Mackes!
Meet MAR Staff: Michelle Burda, Education and Health Literacy Coordinator for NNLM MAR,  will be presenting Engage for Health: Taking an Active Role in Your Health Care, at the Where to Turn Resource Fair in Pittsburgh, PA on Tuesday, October 23, 2018. She will be exhibiting and sharing NLM's health information with social service, human resource, education and health care professionals from the Western PA region.
NLM/NIH News
Data in the Scholarly Communications Solar System – NLM Musings from the Mezzanine, Innovations in Health Information from the Director of the U.S. National Library of Medicine
Laughter at the National Library of Medicine? – NLM in Focus, a Look Inside the U.S. National Library of Medicine
– NIH Director's Blog
"Fit to Fight": Home front Army doctors and VD during WW I – Circulating Now, from the Historical Collections of the National Library of Medicine
NLM Funding Opportunity: Information Resource Grants to Reduce Health Disparities – This funding opportunity announcement calls for projects that develop and deploy a new information resource or service, or expand and improve an existing resource or service in order to meet the needs of a health disparity population. The application deadline is October 22, 2018, by 5:00 PM local time of the applicant organization.
NIH Request for Information on Proposed Provisions for a Future Draft Data Management and Sharing Policy: On October 10, 2018, the National Institutes of Health (NIH) issued a Request for Information (RFI) in the NIH Guide to Grants and Contracts to solicit public input on proposed key provisions that could serve as the foundation for a future NIH policy for data management and sharing. The feedback they obtain will help to inform the development of a draft NIH policy for data management and sharing, which is expected to be released for an additional public comment period upon its development. Comments on the proposed key provisions will be accepted through December 10, 2018. To further engage stakeholders, NIH will also be hosting a webinar on the proposed key provisions on November 7, 2018, from 11:30 a.m. – 1:00 p.m. ET.
NLM and NNLM Educational Opportunities
All are webinars, unless noted. Please note that the class registration system requires obtaining an NNLM account prior to registration. Learn how to register for classes from the NTO.
NNLM and NLM classes are free and open to all. Please feel free to share these opportunities!
Addressing Latino Health and Wellness Disparities Through Virtual Community Health and Wellness Workshops – October 24, 2:00-3:00 PM ET – Sponsored by GMR, this session will provide attendees with background information about the Latino community, inlcuding demographics and health issues, both in the United States and in Minnesota. The presenters will describe how they designed, implemented, and evaluated a virtual health and wellness workshop series, covering mental health and wellness topics, targeting the Latino community in rural Minnesota towns. The session will wrap up with considerations that other organizations can use when targeting outreach efforts to the Latino population within their local and hard-to-reach rural communities.
NNLM Wikipedia Fall 2018 Edit-a-thon training – October 31, 2:00-2:30 PM ET – Register for this three-part training series in preparation for our Fall 2018 Edit-a-thon! Are you interested in improving the consumer health information available on Wikipedia? Do you want to utilize your librarian research skills towards making Wikipedia a better, evidence-based resource? Have you always wanted to participate in an edit-a-thon? This final session will provide a highlight of women's health resources from the National Library of Medicine, including how to identify and evaluate pertinent information resources for possible use during the edit-a-thon.
HSLANJ Group Licensing Initiative – November 5, 12:00-1:00 PM ET – Join MAR for this webinar about the Health Sciences Library Association of New Jersey's Group Licensing Initiative (HSLANJ GLI). Project Manager Robb Mackes will provide an overview of the GLI, including the benefits and what you need to consider in order to participate. If you have been thinking about participating, this is a perfect opportunity to have your questions answered! All medical librarians in a 20-state area including the NNLM's Middle Atlantic (MAR), Southeastern/Atlantic (SE/A), and New England (NER) Regions are welcome to participate in this technology-sharing, cost-cutting consortium.
Help Us Combat the World's Most Dangerous Animal with an App! – November 14, 11:00 AM-12:00 PM ET – Mosquitoes are the world's most dangerous animal, and there is something we can all do to reduce the threat of mosquito-transmitted disease in our communities. Join SCR for this webinar to find out why mosquitoes are so dangerous and to learn how NASA Earth-observing satellite data is being used in an effort to predict, monitor, and respond to vector-borne disease around the world. In this presentation, participants will be introduced to a program that connects with citizen scientists of all ages to monitor changes in the frequency, range, and distribution of potential disease vector mosquitoes by reporting observations using the GLOBE Observer Mosquito Habitat Mapper app.
Inside Our Minds – November 16, 3:00-4:00 PM ET – Inside Our Minds is a Pittsburgh-based organization that works to elevate the voices of people with lived experience of mental illness and madness. As an entirely peer-controlled organization, Inside Our Minds works in response to the lack of people with lived experience of the mental health system involved in leading and advising mental health advocacy organizations. Sponsored by MAR, this webinar will discuss the foundations of Inside Our Minds and its commitment to community-based radical mental health programming, providing an overview of what Inside Our Minds offers and why it is important for our community.
Understanding Grief After an Overdose Death – November 28, 1:00-2:00 PM ET – Sponsored by NER, this webinar focuses on the dynamics of grief after a death caused by substance use. It begins with a look at three key questions people bereaved by an overdose death commonly ask themselves: "Why did the person die from an overdose?" "Did the person intend to die?" "Was the death preventable?" It also covers the stigma, stress, and trauma that can come with grief after a death from substance use, and it considers issues that begin to influence survivors' experience of grief and loss long before a death occurs, such as struggling with a loved one's addiction and the demands of caring for a chronically ill person.
Understanding the Opioid Crisis: Where do I begin? – November 28, 2:00-3:00 PM ET – An estimated 1.9 million people in the U.S. have a prescription opioid use disorder, while another 586,000 have a heroin use disorder. Sponsored by MAR, this class will help you to understand what addiction and opioids are and where you can find authoritative information to understand this complex epidemic. Participants will learn about many resources and explore ideas for their use in community outreach education and programs. This class is appropriate for anyone providing health information to the general public including public and medical librarians, patient or community educators and healthcare professionals.
New classes on-demand! Looking for more self-paced learning opportunities? Check out the new Community Health Maps online course from the National Library of Medicine. This class will help you gain the skills needed to assist communities and individuals collect and map health-related data: to build a plan for collecting data; to create the forms for capturing data points; to use a mobile device to collect the data; and to visualize health data by creating online and printable maps that can be customized to meet the needs of your audience and stakeholders.
Other Items of Interest
Job posting: Electronic Resources Librarian, Center for Teaching and Learning, Scott Memorial Library at Thomas Jefferson University, Philadelphia, PA.

Grants.gov will be down for maintenance October 20-22, 2018 to allow for a system upgrade. Details.
October is Health Literacy Month – health.gov, from the Office of Disease Prevention and Health Promotion
National Lead Poisoning Prevention Week 2018 – NLPPW, held October 21-27, 2018, is a call to action to bring together families, individuals, community-based organizations, state and local governments and others, to increase lead poisoning prevention awareness and increase efforts to reduce childhood exposure to lead.
Diversity in Clinical Research – Monday, October 22, 2:00 PM ET – The Office of Minority Health at the Food and Drug Administration (FDA) will host this one-hour webinar to discuss strategies for increasing Hispanic enrollment in clinical trials.  The FDA does not conduct clinical trials, but relies on data discovered in them to determine whether medical products are safe and effective. Participation from certain populations, however, is low.  As of the 2010 Census nearly ten percent of the population in rural and small-towns is Hispanic, making them the largest minority group in these areas.
Learn About the Rural Health Research Gateway – Tuesday, October 23, 3:30 PM ET – Hear from Dr. Shawnda Schroeder, principal investigator of the Rural Health Research Gateway, as she gives a brief overview of the Gateway and how the website and its resources can benefit rural community programs and State Offices of Rural Health. In this 30-minute presentation, Schroeder will discuss how to use the resources available, and why rural health research is important for rural community and healthcare facility planning.
Seeking Applications to Curb the Public Health Impact of Unhealthy Alcohol Use – AHRQ Views
Who Doesn't Love a Good Story? Using Stories in Academic and Community-Based Health Education (link removed) – November 7, 2:00-3:30 PM ET – Are you looking for ways to grab attention, increase recall, and improve understanding in your bioscience, clinical, or community-based health information literacy skills courses or workshops? Stories are a well-documented means for accomplishing these goals! They are an innovative pedagogical tool that supports active learning, builds context, transcends culture, and brings complex ideas to life. Join this MLA webinar to gain fundamental knowledge and strategies on using stories in health education. You will discuss benefits and challenges of using stories and experience, and interact with stories as part of your learning. And you will leave inspired to spin tales in your next class! #MLAStories. The cost of this webinar is $65 for MLA members/ $85 for non-members.
Easy Steps to Building a Team-Based Systematic Review Service-A new model – Novemver 9, 9:30 AM-12:00 PM ET – The Philadelphia chapter of MLA is sponsoring a CE course at Temple's Ginsburg Library. If you are interested in implementing a team-based systematic review service at your library, but don't know where to begin, this course is for you. It will support librarians who have to educate, guide, and support researchers throughout all stages of the process. This interactive course will consist of hands-on learning activities, give you the tools to be successful, and perhaps the confidence needed to lead a systematic review team! Earn 2 MLA CE credits and meet with your local library colleagues during this engaging class. Lunch and CE credits included with cost.
Apply now to participate in the 2019 Critical Appraisal Institute for Librarians! – Craving more confidence in leading EBM sessions for medical students? Puzzled on how to guide students about study design and in depth critical appraisal? Frustrated with statistics? This six week online program will develop librarian's critical appraisal skills via enhanced understanding of research design, biomedical statistics, and clinical reasoning to apply knowledge in teaching target populations. The program will take place January 23-March 4, 2019. Participants may be eligible for up to 35 MLA CE credits (approval pending).
Call for Applications to the MLA Research Training Institute (RTI) – Apply by December 1 for this week-long residential workshop that provides librarians and library information professionals with the opportunity to work intensively on research design and planning to conduct research, that improves practice and adds to the professional knowledgebase. The workshop will be held in Chicago from July 15–19, 2019.
---
MAR Postings is a comprehensive weekly news series authored by the National Network of Libraries of Medicine, Middle Atlantic Region (NNLM MAR)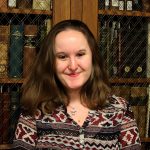 ABOUT Hannah Sinemus
Hannah Sinemus is the Web Experience Coordinator for the Middle Atlantic Region (MAR). Although she updates the MAR web pages, blog, newsletter and social media, Hannah is not the sole author of this content. If you have questions about a MARquee or MAReport posting, please contact the Middle Atlantic Region directly at nnlmmar@pitt.edu.
Email author View all posts by Hannah Sinemus