Weekly Postings
Posted by Hannah Sinemus on November 2nd, 2018 Posted in: Weekly Postings

---
See something of interest? Please share our postings with colleagues in your institutions!
Spotlight
The MAReport: read the Summer/Fall 2018 issue of the MAReport newsletter! This quarter, we shined a spotlight on Deena Caswell, MSLIS, from the Cherry Hill Public Library in New Jersey, and her amazing work in creating programs that focus on LGBTQ populations and topics.

NNLM Fall 2018 Wikipedia Edit-a-thon: it's not too late to participate! Join NNLM on November 7th as we add citations to, and improve existing Wikipedia articles on Women's Health, using trusted National Library of Medicine resources and National Institutes of Health Resources.
National Network of Libraries of Medicine News
NNLM All of Us Community Engagement Awards: NNLM MAR is accepting applications for the NNLM All of Us Community Engagement Award, for projects that broaden access to, and awareness of health information resources, aim to increase health literacy for the general public in their service community, and raise awareness of the All of Us Research Program.
For projects between $20,000 and $50,000, applications are due next Friday, November 9.
For projects up to $19,000, applications are due in two weeks, on Friday, November 16.
If funded, all projects must be completed by April 30, 2019.
Watch a brief video to learn more about this opportunity from NNLM MAR's Executive Director.
Apply to Host a Traveling Exhibition: complete a brief survey by next Friday, November 9 to indicate your interest in hosting a traveling exhibition from the National Library of Medicine.
The Fall 2018 offering for The Health Sciences Library Association of New Jersey's Group Licensing Initiative (HSLANJ GLI) is still available. MAR members are eligible for this cost-saving opportunity! The deadline to participate is next Friday, November 9. Interested in future participation? Join us on Monday, November 5 for a 1-hour webinar to learn more about the HSLANJ GLI, with Project Manager Robb Mackes!
Resources for Coping with Trauma – MARquee News Highlights
Reading is Healthy! Introducing the NNLM Reading Club – The Dragonfly, News from the Northwest and Beyond, by PNR
New Health Literacy Tools: in collaboration with the National Network of Libraries of Medicine, the Libraries Transform Campaign has developed eight new Because statements on a variety of topics, to celebrate Health Literacy Month! Sign up for Libraries Transform to access the Health Literacy Toolkit, which contains posters, postcards, bookmarks and other materials that you can download for free!
NLM/NIH News
Technology and Data in Mental Health: Applications for Suicide Prevention – NLM Musings from the Mezzanine, Innovations in Health Information from the Director of the U.S. National Library of Medicine
Halloween Treats from the National Library of Medicine – NLM in Focus, a Look Inside the U.S. National Library of Medicine
The Truth About Black Cats – Circulating Now, from the Historical Collections of the National Library of Medicine
– NIH Director's Blog
Apply for the 2019-2020 NLM Associate Fellowship Program – The National Library of Medicine is currently accepting applications for their Associate Fellowship Program, a one-year residency program for recent library science graduates interested in a career in health sciences librarianship. The program combines curriculum and project work and is located at the National Library of Medicine on the campus of the National Institutes of Health in Bethesda, Maryland. Learn more about this opportunity and submit your application before January 25, 2019.
NLM and NNLM Educational Opportunities
All are webinars, unless noted. Please note that the class registration system requires obtaining an NNLM account prior to registration. Learn how to register for classes from the NTO.
NNLM and NLM classes are free and open to all. Please feel free to share these opportunities!
Happening Monday! HSLANJ Group Licensing Initiative – November 5, 12:00-1:00 PM ET – Join MAR for this webinar about the Health Sciences Library Association of New Jersey's Group Licensing Initiative (HSLANJ GLI). Project Manager Robb Mackes will provide an overview of the GLI, including the benefits and what you need to consider in order to participate. If you have been thinking about participating, this is a perfect opportunity to have your questions answered! All medical librarians in a 20-state area including the NNLM's Middle Atlantic (MAR), Southeastern/Atlantic (SE/A), and New England (NER) Regions are welcome to participate in this technology-sharing, cost-cutting consortium.
Health and Wellness @ the Library: The Essentials of Providing Consumer Health Services – November 12-December 14, 2018 – Are you interested in consumer health? Does an interactive, robust learning experience with other engaged librarians appeal to you? If so, join MCR and PSR for this offering! Designed to cover eight core competencies, this free online course provides a rich learning experience to build all the essential skills for providing consumer health information services. Participants are eligible for up to 12 MLA CE as well as credit toward the Consumer Health Information Specialization (CHIS) from MLA.
Help Us Combat the World's Most Dangerous Animal with an App! – November 14, 11:00 AM-12:00 PM ET – Mosquitoes are the world's most dangerous animal, and there is something we can all do to reduce the threat of mosquito-transmitted disease in our communities. Join SCR for this webinar to find out why mosquitoes are so dangerous and to learn how NASA Earth-observing satellite data is being used in an effort to predict, monitor, and respond to vector-borne disease around the world. In this presentation, participants will be introduced to a program that connects with citizen scientists of all ages to monitor changes in the frequency, range, and distribution of potential disease vector mosquitoes by reporting observations using the GLOBE Observer Mosquito Habitat Mapper app.
Inside Our Minds – November 16, 3:00-4:00 PM ET – Inside Our Minds is a Pittsburgh-based organization that works to elevate the voices of people with lived experience of mental illness and madness. As an entirely peer-controlled organization, Inside Our Minds works in response to the lack of people with lived experience of the mental health system involved in leading and advising mental health advocacy organizations. Sponsored by MAR, this webinar will discuss the foundations of Inside Our Minds and its commitment to community-based radical mental health programming, providing an overview of what Inside Our Minds offers and why it is important for our community.
Understanding Grief After an Overdose Death – November 28, 1:00-2:00 PM ET – Sponsored by NER, this webinar focuses on the dynamics of grief after a death caused by substance use. It begins with a look at three key questions people bereaved by an overdose death commonly ask themselves: "Why did the person die from an overdose?" "Did the person intend to die?" "Was the death preventable?" It also covers the stigma, stress, and trauma that can come with grief after a death from substance use, and it considers issues that begin to influence survivors' experience of grief and loss long before a death occurs, such as struggling with a loved one's addiction and the demands of caring for a chronically ill person.
Understanding the Opioid Crisis: Where do I begin? – November 28, 2:00-3:00 PM ET – An estimated 1.9 million people in the U.S. have a prescription opioid use disorder, while another 586,000 have a heroin use disorder. Sponsored by MAR, this class will help you to understand what addiction and opioids are and where you can find authoritative information to understand this complex epidemic. Participants will learn about many resources and explore ideas for their use in community outreach education and programs. This class is appropriate for anyone providing health information to the general public including public and medical librarians, patient or community educators and healthcare professionals.
Health and Nutrition Literacy: The Social Determinants of Health, Healing & Patient Safety – December 4, 2:00-3:00 PM ET – Healthy People 2020 recognizes that, "Health starts in our homes, schools, workplaces, neighborhoods, and communities." We know that taking care of ourselves by eating well and staying active, avoiding smoking & nicotine, getting immunizations and screening tests, adequate sleep and having access to healthcare when we are sick all influence our health. These factors are called the Social Determinants of Health and play out in our overall health and wellness. The ability to understand these factors and how they interact with, "the resources and supports available in our homes, neighborhoods, and communities; the quality of our schooling; the safety of our workplaces; the cleanliness and quality of our water, food, and air; and the nature of our social interactions and relationships" plays a key role in our health healing & ultimately reflects in our recovery response to healthcare services. Sponsored by SCR, this presentation will not only explain these intersections of life, health literacy and society but also offer community-based and programmatic solutions.
From the Mountains to the Sea: Rural Health Issues and Resources – December 6, 2:00-3:00 PM ET – Evidence shows that there are marked health disparities between those living in rural areas versus their urban counterparts. Not only do rural residents suffer from higher incidence of chronic illness, they also have limited access to primary care services and are more likely to be uninsured or under-insured. Sponsored by NER, this session will describe hallmarks of rural America, identify other access challenges of living in rural communities, and equip participants with tools to service the health information needs of those living in rural communities.
Other Items of Interest
Job posting: Coordinator, Library Services, Jersey Shore University Medical Center, Hackensack, NJ (link removed)
Be a better advocate for yourself, one medical study at a time – WRVO Public Media, NPR
– Data Catalog Collaboration Blog
Who Doesn't Love a Good Story? Using Stories in Academic and Community-Based Health Education (link removed) – November 7, 2:00-3:30 PM ET – Are you looking for ways to grab attention, increase recall, and improve understanding in your bioscience, clinical, or community-based health information literacy skills courses or workshops? Stories are a well-documented means for accomplishing these goals! They are an innovative pedagogical tool that supports active learning, builds context, transcends culture, and brings complex ideas to life. Join this MLA webinar to gain fundamental knowledge and strategies on using stories in health education. You will discuss benefits and challenges of using stories and experience, and interact with stories as part of your learning. And you will leave inspired to spin tales in your next class! #MLAStories. The cost of this webinar is $65 for MLA members/ $85 for non-members.
Easy Steps to Building a Team-Based Systematic Review Service-A new model – Novemver 9, 9:30 AM-12:00 PM ET – The Philadelphia chapter of MLA is sponsoring a CE course at Temple's Ginsburg Library. If you are interested in implementing a team-based systematic review service at your library, but don't know where to begin, this course is for you. It will support librarians who have to educate, guide, and support researchers throughout all stages of the process. This interactive course will consist of hands-on learning activities, give you the tools to be successful, and perhaps the confidence needed to lead a systematic review team! Earn 2 MLA CE credits and meet with your local library colleagues during this engaging class. Lunch and CE credits included with cost.
Apply now to participate in the 2019 Critical Appraisal Institute for Librarians! – Craving more confidence in leading EBM sessions for medical students? Puzzled on how to guide students about study design and in depth critical appraisal? Frustrated with statistics? This six week online program will develop librarian's critical appraisal skills via enhanced understanding of research design, biomedical statistics, and clinical reasoning to apply knowledge in teaching target populations. The program will take place January 23-March 4, 2019. Participants may be eligible for up to 35 MLA CE credits (approval pending).
Call for Applications to the MLA Research Training Institute (RTI) – Apply by December 1 for this week-long residential workshop that provides librarians and library information professionals with the opportunity to work intensively on research design and planning to conduct research, that improves practice and adds to the professional knowledgebase. The workshop will be held in Chicago from July 15–19, 2019.
---
MAR Postings is a comprehensive weekly news series authored by the National Network of Libraries of Medicine, Middle Atlantic Region (NNLM MAR)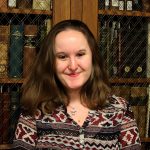 ABOUT Hannah Sinemus
Hannah Sinemus is the Web Experience Coordinator for the Middle Atlantic Region (MAR). Although she updates the MAR web pages, blog, newsletter and social media, Hannah is not the sole author of this content. If you have questions about a MARquee or MAReport posting, please contact the Middle Atlantic Region directly at nnlmmar@pitt.edu.
Email author View all posts by Hannah Sinemus