Weekly Postings
Posted by Hannah Sinemus on November 16th, 2018 Posted in: Weekly Postings

---
See something of interest? Please share our postings with colleagues in your institutions!
Spotlight
Deadline Extended! Apply by November 23 to participate in the 2019 Critical Appraisal Institute for Librarians! – Craving more confidence in leading EBM sessions for medical students? Puzzled on how to guide students about study design and in depth critical appraisal? Frustrated with statistics? This six week online program will develop librarian's critical appraisal skills via enhanced understanding of research design, biomedical statistics, and clinical reasoning to apply knowledge in teaching target populations. The program will take place January 23-March 4, 2019. Participants may be eligible for up to 35 MLA CE credits (approval pending).
Applications Due: Applications for the NNLM All of Us Community Engagement Award (up to $19,000) are due today, November 16.
National Network of Libraries of Medicine News
Due to the University of Pittsburgh holiday closure, MAR offices will be closed next week on November 22 and 23.
On November 13, NNLM MAR staff partnered with Lydia Collins from the Training and Education Center (TEC) to participate in a National Institute on Drug Abuse (NIDA) Twitter chat, focusing on how to host a successful event for National Drug and Alcohol Facts Week (NDAFW). NDAFW is coming up in January 2019, so it's the perfect time to start thinking about how your library or institution can get involved. If you are considering an event or program for NDAFW, take a look at the suggestions from NIDA and other panelists on the #NDAFW chat! Looking for more resources or support? Contact NNLM MAR for a consultation!
Resources to Support Wildfires Response & Recovery in Northern and Southern California – Latitudes, the Newsletter from PSR
National Family Health History Day – Midwest Matters, from GMR
NLM/NIH News
Wanted: Big, Hairy Audacious Goals – NLM Musings from the Mezzanine, Innovations in Health Information from the Director of the U.S. National Library of Medicine
– Circulating Now, from the Historical Collections of the National Library of Medicine
– NIH Director's Blog
Apply for the 2019-2020 NLM Associate Fellowship Program – The National Library of Medicine is currently accepting applications for their Associate Fellowship Program, a one-year residency program for recent library science graduates interested in a career in health sciences librarianship. The program combines curriculum and project work and is located at the National Library of Medicine on the campus of the National Institutes of Health in Bethesda, Maryland. Learn more about this opportunity and submit your application before January 25, 2019.
NIH News in Health: Check out the November 2018 issue of NIH News in Health, featuring, "Nurturing Healthy Neighborhoods: Communities Affect Health," and, "Feeling the Burn?: Options for Acid Reflux". Other features include taking aspirin daily, oral health tips, and cancer fact sheets.
NLM and NNLM Educational Opportunities
All are webinars, unless noted. Please note that the class registration system requires obtaining an NNLM account prior to registration. Learn how to register for classes from the NTO.
NNLM and NLM classes are free and open to all. Please feel free to share these opportunities!
Addressing Latino Health and Wellness Disparities Through Virtual Community Health and Wellness Workshops – November 26, 2:00-3:00 PM ET – Sponsored by GMR, this session will provide attendees with background information about the Latino community both in the United States and in Minnesota. An overview of current demographics and health issues will be covered. The presenters will then describe how they designed, implemented, and evaluated the virtual health and wellness workshop series, covering mental health and wellness topics, targeting the Latino community in rural Minnesota towns. The session will wrap up with considerations that other organizations can use when targeting outreach efforts to the Latino population within their local and hard-to-reach rural communities.
Understanding Grief After an Overdose Death – November 28, 1:00-2:00 PM ET – Sponsored by NER, this webinar focuses on the dynamics of grief after a death caused by substance use. It begins with a look at three key questions people bereaved by an overdose death commonly ask themselves: "Why did the person die from an overdose?" "Did the person intend to die?" "Was the death preventable?" It also covers the stigma, stress, and trauma that can come with grief after a death from substance use, and it considers issues that begin to influence survivors' experience of grief and loss long before a death occurs, such as struggling with a loved one's addiction and the demands of caring for a chronically ill person.
Understanding the Opioid Crisis: Where do I begin? – November 28, 2:00-3:00 PM ET – An estimated 1.9 million people in the U.S. have a prescription opioid use disorder, while another 586,000 have a heroin use disorder. Sponsored by MAR, this class will help you to understand what addiction and opioids are and where you can find authoritative information to understand this complex epidemic. Participants will learn about many resources and explore ideas for their use in community outreach education and programs. This class is appropriate for anyone providing health information to the general public including public and medical librarians, patient or community educators and healthcare professionals.
NNLM Resource Picks: LactMed and Livertox – November 28, 3:00-4:00 PM ET – Join MCR for the next session in NNLM's collaborative, bimonthly, webcast series featuring National Library of Medicine resources. This webinar will include an overview and search demonstrations for two NLM resources, LactMed and Livertox. LactMed contains information on drugs, dietary supplements, and other chemicals to which breastfeeding mothers might be exposed. LiverTox provides information about drug induced liver injury caused by prescription and nonprescription drugs, herbals and dietary supplements.
Health and Nutrition Literacy: The Social Determinants of Health, Healing & Patient Safety – December 4, 2:00-3:00 PM ET – Healthy People 2020 recognizes that, "Health starts in our homes, schools, workplaces, neighborhoods, and communities." We know that taking care of ourselves by eating well and staying active, avoiding smoking & nicotine, getting immunizations and screening tests, adequate sleep and having access to healthcare when we are sick all influence our health. These factors are called the Social Determinants of Health and play out in our overall health and wellness. The ability to understand these factors and how they interact with, "the resources and supports available in our homes, neighborhoods, and communities; the quality of our schooling; the safety of our workplaces; the cleanliness and quality of our water, food, and air; and the nature of our social interactions and relationships" plays a key role in our health healing & ultimately reflects in our recovery response to healthcare services. Sponsored by SCR, this presentation will not only explain these intersections of life, health literacy and society but also offer community-based and programmatic solutions.
From the Mountains to the Sea: Rural Health Issues and Resources – December 6, 2:00-3:00 PM ET – Evidence shows that there are marked health disparities between those living in rural areas versus their urban counterparts. Not only do rural residents suffer from higher incidence of chronic illness, they also have limited access to primary care services and are more likely to be uninsured or under-insured. Sponsored by NER, this session will describe hallmarks of rural America, identify other access challenges of living in rural communities, and equip participants with tools to service the health information needs of those living in rural communities.
Cultural Competence and Its Effect on Healthcare: Notes from the Field – December 12, 11:00 AM-12:00 PM ET – As a health care provider, it is important to know your community and the culture of the community. How you respond to certain situations can impact the health of the community. While cultural competence is important within underserved communities, it is also important in providing care to mainstream communities as well. Join SCR for this webinar that will discuss the terms cultural competence and cultural humility and the implications of these terms. This session will also discuss how a person becomes culturally competent and the biggest indicator of cultural competence.
How to Bring Extensions to Your Library: Highlighting Programs from Penn State Extension – December 12, 2:00-3:00 PM ET – Extension offices are trusted partners for libraries of all kinds! They are strong community resources, and in addition to providing practical, trusted information to communities, can offer incredible educational opportunities for libraries. Join MAR for this webinar to hear how Penn State Extension partners with libraries in Pennsylvania by offering programs like Dining with Diabetes, and Penn State Nutrition Links. Learn about these programs, and how programs like these could benefit your patrons.
Other Items of Interest
Job posting: NIH Library Training program coordinator, National Institutes of Health, Bethesda, MD
Enrollment is now open for the 2019 Marketplace health plan. Sign up by December 15 for coverage starting January 1.
Call for Applications to the MLA Research Training Institute (RTI) – Apply by December 1 for this week-long residential workshop that provides librarians and library information professionals with the opportunity to work intensively on research design and planning to conduct research, that improves practice and adds to the professional knowledgebase. The workshop will be held in Chicago from July 15–19, 2019.
Keeping AHRQ's Focus on Patients in a Rapidly Evolving Digital World – AHRQ Views
Funding Opportunity from the Robert Wood Johnson Foundation: The Health Data for Action: Leveraging Health Data for Actionable Insights (Data Access Award) (HD4A) program will support innovative research that uses the available data to answer important research questions. Applicants under this Call for Proposals (CFP) will write a proposal for a research study using data from one of the following four data providers: the Health Care Cost Institute (HCCI), OptumLabs, CareJourney, or athenahealth. The proposed studies should enable relevant, innovative, and actionable research that uses the available data to answer important, policy-relevant questions. Successful applicants will receive access to these data, which are described in greater detail in the CFP. The deadline to apply is December 14.
---
MAR Postings is a comprehensive weekly news series authored by the National Network of Libraries of Medicine, Middle Atlantic Region (NNLM MAR)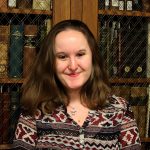 ABOUT Hannah Sinemus
Hannah Sinemus is the Web Experience Coordinator for the Middle Atlantic Region (MAR). Although she updates the MAR web pages, blog, newsletter and social media, Hannah is not the sole author of this content. If you have questions about a MARquee or MAReport posting, please contact the Middle Atlantic Region directly at nnlmmar@pitt.edu.
Email author View all posts by Hannah Sinemus