Upcoming Training Opportunities: December 2018
Posted by Hannah Sinemus on November 27th, 2018 Posted in: Education

---
Looking for professional development opportunities? The National Network of Libraries of Medicine offers a variety of online classes to learn about new resources and programs, and develop your professional skills. All of our classes are free, and many are eligible for continuing education credit from the Medical Library Association. Even if you will not be able to attend a live webinar, you can still register to receive a notification when the recording is available on the NNLM YouTube Channel. Check out some of our December 2018 offerings and register today!
Don't do it alone! Starting, sustaining, and assessing partnership-driven health programming at your library, Kernel of Knowledge – December 4, 12:00-1:00 PM ET – The U.S Institute of Museum and Library Services recently "challenged museums and libraries to transform how they collaborate with their communities." Sponsored by GMR, this webinar will focus on how pubic libraries answer this call to action by partnering with institutions, groups, and individuals in their communities to offer high-impact health programming. Based on research conducted as part of Let's Move in Libraries, his ongoing blog series published by the ALA Public Programs Office on partnership-driven health programming, and as part of a new project focused on how libraries contribute to food justice, Dr. Noah Lenstra will provide on overview of strategies and tactics libraries use to start, sustain, and assess partnership-driven health programming.
Health and Nutrition Literacy: The Social Determinants of Health, Healing & Patient Safety – December 4, 2:00-3:00 PM ET – Healthy People 2020 recognizes that, "Health starts in our homes, schools, workplaces, neighborhoods, and communities." We know that taking care of ourselves by eating well and staying active, avoiding smoking & nicotine, getting immunizations and screening tests, adequate sleep and having access to healthcare when we are sick all influence our health. These factors are called the Social Determinants of Health and play out in our overall health and wellness. The ability to understand these factors and how they interact with, "the resources and supports available in our homes, neighborhoods, and communities; the quality of our schooling; the safety of our workplaces; the cleanliness and quality of our water, food, and air; and the nature of our social interactions and relationships" plays a key role in our health healing & ultimately reflects in our recovery response to healthcare services. Sponsored by SCR, this presentation will not only explain these intersections of life, health literacy and society but also offer community-based and programmatic solutions.
Health Issues in the Headlines: Learning to Read Between the Lines – December 4, 3:00-4:00 PM ET – Dark chocolate, red wine, and stem cells – what do these have in common? All have been reported in the news as having health benefits. Often the first place your patrons will hear about health issues is in the media. This interactive, hands-on course with GMR will introduce participants to the environment of health reporting. Participants will learn about how health is reported in the news as well as how to evaluate the accuracy and validity of science and health stories. The impact of celebrity illness will also be discussed. By the end of this course, participants will be better equipped to help their patrons look more critically at health issues that are being reported in the news media. Actual news articles and research reports will be included for critique.
The Essentials of Marketing Your Interlibrary Loan Service – December 5, 4:00-5:00 PM ET – Marketing a new library service is expected. Marketing a service that no one is using is expected. But what about interlibrary loan, which is an existing service that, statistically, patrons are already using? Should a library waste money, resources, and staff time to market interlibrary loan? Yes! Marketing interlibrary loan can teach patrons how to use the service more effectively and can introduce new users to the service. So how do you begin your own interlibrary loan marketing campaign? Join PNR for this presentation where you will learn what marketing really is, about libraries that have successfully marketed interlibrary loan, and lessons learned from those marketing endeavors.
Wikidata, Librarians and Research Data Management -December 7, 2:00-3:00 PM ET – Join PNR for the next segment in the NNLM Research Data Management (RDM) series, a collaborative, bimonthly offering intended to increase awareness of RDM topics and resources. This session will host Wikidata expert and librarian Katie Mika, who will introduce the WikiCite initiative to build a database of open citations to support free and computational access to bibliographic metadata and will identify simple, high impact ways for to get involved. As experts in the intersection of bibliographic metadata, information discovery, and interdisciplinary research, librarians are a tremendous resource for this community.
From the Mountains to the Sea: Rural Health Issues and Resources – December 11, 2:00-3:00 PM ET – Evidence shows that there are marked health disparities between those living in rural areas versus their urban counterparts. Not only do rural residents suffer from higher incidence of chronic illness, they also have limited access to primary care services and are more likely to be uninsured or under-insured. Sponsored by NER, this session will describe hallmarks of rural America, identify other access challenges of living in rural communities, and equip participants with tools to service the health information needs of those living in rural communities.
Cultural Competence and Its Effect on Healthcare: Notes from the Field – December 12, 11:00 AM-12:00 PM ET – As a health care provider, it is important to know your community and the culture of the community. How you respond to certain situations can impact the health of the community. While cultural competence is important within underserved communities, it is also important in providing care to mainstream communities as well. Join SCR for this webinar that will discuss the terms cultural competence and cultural humility and the implications of these terms. This session will also discuss how a person becomes culturally competent and the biggest indicator of cultural competence.
How to Bring Extensions to Your Library: Highlighting Programs from Penn State Extension – December 12, 2:00-3:00 PM ET – Extension offices are trusted partners for libraries of all kinds! They are strong community resources, and in addition to providing practical, trusted information to communities, can offer incredible educational opportunities for libraries. Join MAR for this webinar to hear how Penn State Extension partners with libraries in Pennsylvania by offering programs like Dining with Diabetes, and Penn State Nutrition Links. Learn about these programs, and how programs like these could benefit your patrons.
Health News Review: Critically Analyzing Information in the News – December 13, 2:00-3:00 PM ET – The public is exposed to a tsunami of health information in the news on a daily basis, including much information which is contradictory or misleading. Sponsored by GMR, this session will introduce attendees to HealthNewsReview.org, an award winning resource designed to help the public critically analyze claims about health care interventions in the news. HealthNewsReview.org provides an objective, independent analysis of health care journalism, advertising, marketing, and public relations and provides criteria that consumers can use to evaluate these messages themselves.
Activate, Collaborate, and Educate: Health Outreach and Programming in Your Community (Emergency Preparedness) – December 13, 2:00-3:00 PM ET – Sponsored by NER, this session will provide an overview of ideas to conduct health outreach and create health programs for libraries and community/faith based organizations. Participants will learn how to integrate resources from the National Library of Medicine (NLM) and other reputable agencies to introduce community members to NLM resources in fun and engaging ways. The sample topic for this session is Emergency Preparedness to offer libraries and other organizations ideas for emergency preparedness programming for individuals, families and organizations.
Looking for even more upcoming webinars, or opportunities for asynchronous learning? Browse our training schedule to see on-demand classes and scheduled offerings for 2019.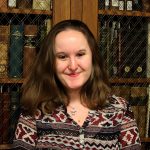 ABOUT Hannah Sinemus
Hannah Sinemus is the Web Experience Coordinator for the Middle Atlantic Region (MAR). Although she updates the MAR web pages, blog, newsletter and social media, Hannah is not the sole author of this content. If you have questions about a MARquee or MAReport posting, please contact the Middle Atlantic Region directly at nnlmmar@pitt.edu.
Email author View all posts by Hannah Sinemus