Weekly Postings
Posted by Hannah Sinemus on December 6th, 2018 Posted in: Weekly Postings

---
See something of interest? Please share our postings with colleagues in your institutions!
Spotlight
Join NNLM All of Us Community Engagement Coordinator Veronica Milliner as one of the panelists for the ALSC webinar: Leadership in Youth Services Part 2: Leadership in Action on December 11 at 2:00 PM ET. Working with children in a library setting provides vast opportunities to create and hone leadership skills if you know where to find them. By cultivating these skills in yourselves and others, you will elevate your profession and your community by creating and implementing beneficial programs and services. This webinar will provide you with the tools you need to recognize these skills within yourself and within your role in the children's department. This is a free webinar, preregistration is highly suggested.
Help Shape the Next Decade of Healthy People: Submit Your Comments – The U.S. Department of Health and Human Services (HHS) is soliciting written comments on the proposed objectives for Healthy People 2030. Public comment is an essential part of developing Healthy People. Previous public comments on the Healthy People 2030 framework helped shape the mission, vision, and goals of Healthy People 2030. Members of the public — both individuals and organizations — are now invited to review and submit comments on the proposed Healthy People 2030 objectives through January 17, 2019.
National Network of Libraries of Medicine News
Join NNLM All of Us Community Engagement Coordinator, Veronica Milliner, and other members of the American Library Association's New Members Round Table for a Twitter chat on Friday, December 14 at 2:00 PM ET. The topic will be: What Kind of Librarian Are You? Whether you are still in library school or a librarian still trying to find their path, join us for a discussion in discovering what type of library you want to work in and what kind of librarian you want to be. Share stories of how you found the job you love, share tips for finding where you want to be, and more. Follow the discussion and join us on Twitter! #NMRTchat
It's National Influenza Week! – MARquee News Highlights
Holiday Meals and Food Allergies/Special Diets – The Dragonfly, News from the Northwest and Beyond, by PNR
Big Data and Bias – NER Update
On Behalf of HSLANJ – Many thanks to all librarians who participated in the Health Sciences Library Association of New Jersey's Fall 2018 Offer via the Group Licensing Initiative. We appreciate the continued support and growth. Group purchasing power benefits more than 130 hospitals throughout a 20-state area of the U.S. Please note: we anticipate releasing the Spring 2019 Offer on March 15. We look forward to negotiating with vendors to once again cultivate a list of quality resources for your consideration. Just a reminder: No "membership" is required; all medical librarians in the NNLM MAR, SE/A and NER Regions are welcome to participate in the HSLANJ Group Licensing Initiative. For more information, contact Project Manager Robb Mackes: (570) 856-5952 or robb@hslanj.org
New on YouTube: Inside Our Minds, November 16, 2018
NLM/NIH News
With Gratitude – NLM Musings from the Mezzanine, Innovations in Health Information from the Director of the U.S. National Library of Medicine
– Circulating Now, from the Historical Collections of the National Library of Medicine
– NLM in Focus, a Look Inside the U.S. National Library of Medicine
– NIH Director's Blog
Cataloging and Metadata News—2019 – NLM Technical Bulletin, Your Source for the Latest Searching Information
Apply for the 2019-2020 NLM Associate Fellowship Program – The National Library of Medicine is currently accepting applications for their Associate Fellowship Program, a one-year residency program for recent library science graduates interested in a career in health sciences librarianship. The program combines curriculum and project work and is located at the National Library of Medicine on the campus of the National Institutes of Health in Bethesda, Maryland. Learn more about this opportunity and submit your application before January 25, 2019.
ToxMystery, a game about chemicals in the household, will be retired on December 31, 2018. The game was built in the Adobe Flash, a format not supported on tablets, most Web browsers, and other educational devices. For learning activities about chemicals and environmental health, visit the National Institute of Environmental Health Sciences (NIEHS) Kids' Pages and the Environmental Protection Agency's Learning and Teaching portal.
NIH News in Health: Check out the December 2018 issue of NIH News in Health, featuring, "Plan Your Plate: Shifting to a Healthy Eating Style," and, "Safe Sleep for Baby: Reducing the Risk of SIDS." Other topics include probiotics to stop Staph, inspiring others to move more and eat better, and personal stories about participating in clinical research.
NLM Introduces "Exhibitions Connect," a New Opportunity for Institutions Hosting NLM Traveling Exhibitions – Exhibitions Connect, an NLM Exhibition Program opportunity, provides curated collections of informative and promotional materials related to the topics explored in NLM exhibitions and tailored to host venue patrons. Additionally, it promotes collaboration with National Network of Libraries of Medicine.
NLM and NNLM Educational Opportunities
All are webinars, unless noted. Please note that the class registration system requires obtaining an NNLM account prior to registration. Learn how to register for classes from the NTO.
NNLM and NLM classes are free and open to all. Please feel free to share these opportunities!
Wikidata, Librarians and Research Data Management -December 7, 2:00-3:00 PM ET – Join PNR for the next segment in the NNLM Research Data Management (RDM) series, a collaborative, bimonthly offering intended to increase awareness of RDM topics and resources. This session will host Wikidata expert and librarian Katie Mika, who will introduce the WikiCite initiative to build a database of open citations to support free and computational access to bibliographic metadata and will identify simple, high impact ways for to get involved. As experts in the intersection of bibliographic metadata, information discovery, and interdisciplinary research, librarians are a tremendous resource for this community.
From the Mountains to the Sea: Rural Health Issues and Resources – December 11, 2:00-3:00 PM ET – Evidence shows that there are marked health disparities between those living in rural areas versus their urban counterparts. Not only do rural residents suffer from higher incidence of chronic illness, they also have limited access to primary care services and are more likely to be uninsured or under-insured. Sponsored by NER, this session will describe hallmarks of rural America, identify other access challenges of living in rural communities, and equip participants with tools to service the health information needs of those living in rural communities.
Cultural Competence and Its Effect on Healthcare: Notes from the Field – December 12, 11:00 AM-12:00 PM ET – As a health care provider, it is important to know your community and the culture of the community. How you respond to certain situations can impact the health of the community. While cultural competence is important within underserved communities, it is also important in providing care to mainstream communities as well. Join SCR for this webinar that will discuss the terms cultural competence and cultural humility and the implications of these terms. This session will also discuss how a person becomes culturally competent and the biggest indicator of cultural competence.
How to Bring Extensions to Your Library: Highlighting Programs from Penn State Extension – December 12, 2:00-3:00 PM ET – Extension offices are trusted partners for libraries of all kinds! They are strong community resources, and in addition to providing practical, trusted information to communities, can offer incredible educational opportunities for libraries. Join MAR for this webinar to hear how Penn State Extension partners with libraries in Pennsylvania by offering programs like Dining with Diabetes, and Penn State Nutrition Links. Learn about these programs, and how programs like these could benefit your patrons.
Health News Review: Critically Analyzing Information in the News – December 13, 2:00-3:00 PM ET – The public is exposed to a tsunami of health information in the news on a daily basis, including much information which is contradictory or misleading. Sponsored by GMR, this session will introduce attendees to HealthNewsReview.org, an award winning resource designed to help the public critically analyze claims about health care interventions in the news. HealthNewsReview.org provides an objective, independent analysis of health care journalism, advertising, marketing, and public relations and provides criteria that consumers can use to evaluate these messages themselves.
Activate, Collaborate, and Educate: Health Outreach and Programming in Your Community (Emergency Preparedness) – December 13, 2:00-3:00 PM ET – Sponsored by NER, this session will provide an overview of ideas to conduct health outreach and create health programs for libraries and community/faith based organizations. Participants will learn how to integrate resources from the National Library of Medicine (NLM) and other reputable agencies to introduce community members to NLM resources in fun and engaging ways. The sample topic for this session is Emergency Preparedness to offer libraries and other organizations ideas for emergency preparedness programming for individuals, families and organizations.
Other Items of Interest
Job posting: Data and Evaluation Coordinator, National Network of Libraries of Medicine, Southeastern Atlantic Region (NNLM SEA), University of Maryland, Baltimore (UMB) Health Sciences and Human Services Library (HS/HSL)
New HHS Checklist Helps First Responders Ensure Language Access and Effective Communication During Emergencies – HHS News
Advancing the Science of Moving Research into Practice – AHRQ Views
Big Opportunities for Small Libraries: IMLS Launches New Special Initiative – Compendium, News for Pennsylvania Libraries
Implementing upstream approaches to build a healthier Middlesex County – Robert Wood Johnson University Hospital Foundation is leading a two-year project that unleashes the skills and talents of public librarians to advance health equity among residents of Greater Middlesex County. The project mobilizes a grassroots health literacy initiative called Just for the Health of It created by the East Brunswick Public Library, a single branch public library in central New Jersey.
NACCHO Model Practices Awards Program – The National Association of County & City Health Officials (NACCHO) is now accepting applications for the 2018–2019 Model Practices Program. The program honors and recognizes outstanding local health initiatives from across the nation, and shares and promotes these practices among local health departments through the Model Practice Database. The deadline for submission is December 12, 2018.
ALA's New Member's Round Table (NMRT) is now accepting applications to the Shirley Olofson Memorial Award. Given on an annual basis, the award provides $1,000 to help offset the cost of attending ALA Annual Conference, which takes place this year in Washington, D.C. from June 20-25, 2019. Shirley Olofson passed away while serving her term as NMRT president. The NMRT honors Olofson's leadership and commitment to the profession with this award given in her memory. The deadline to submit an application is Thursday, December 13, 2018.
Funding Opportunity from the Robert Wood Johnson Foundation: The Health Data for Action: Leveraging Health Data for Actionable Insights (Data Access Award) (HD4A) program will support innovative research that uses the available data to answer important research questions. Applicants under this Call for Proposals (CFP) will write a proposal for a research study using data from one of the following four data providers: the Health Care Cost Institute (HCCI), OptumLabs, CareJourney, or athenahealth. The proposed studies should enable relevant, innovative, and actionable research that uses the available data to answer important, policy-relevant questions. Successful applicants will receive access to these data, which are described in greater detail in the CFP. The deadline to apply is December 14, 2018.
ALA's New Member's Round Table (NMRT) is now accepting applications for the NMRT Professional Development Grant. Given on an annual basis, the award is intended to help offset the cost of attending the ALA Annual Conference. The upcoming Annual Conference will be held June 20 – June 25, 2019 in Washington, D.C. The $1,000 award covers limited fees related to airfare, lodging, and conference registration. You must be a current NMRT member to apply. Member dues are $15. To join, visit the ALA website and follow the "Join ALA" link. The deadline to apply is December 15, 2018.
The Center for Global Health Studies (CGHS) at the Fogarty International Center at NIH is collecting case examples of health research in humanitarian crises, focusing on specific challenges and strategies for this type of research. Full details are available in the call for cases. This is a part of a broader project on Advancing Health Research in Humanitarian Crises and was also described in a recent blog post associated with Humanitarian Evidence Week and Evidence Aid. The call for case examples is written broadly, to include examples of health research conducted in armed conflict, forced displacement, natural disasters, and major disease outbreaks, in low, middle, and high-income country settings. The deadline for submission is January 21, 2019.
Environmental Justice Small Grants Program – Sponsored by the U.S. Environmental Protection Agency, the Environmental Justice (EJ) Small Grants Program provides grants to support community-driven projects designed to engage, educate, and empower communities to better understand local environmental and public health issues and develop strategies for addressing those issues, building consensus in the community, and setting community priorities. The deadline to apply is February 15, 2019.
---
MAR Postings is a comprehensive weekly news series authored by the National Network of Libraries of Medicine, Middle Atlantic Region (NNLM MAR)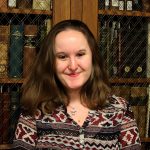 ABOUT Hannah Sinemus
Hannah Sinemus is the Web Experience Coordinator for the Middle Atlantic Region (MAR). Although she updates the MAR web pages, blog, newsletter and social media, Hannah is not the sole author of this content. If you have questions about a MARquee or MAReport posting, please contact the Middle Atlantic Region directly at nnlmmar@pitt.edu.
Email author View all posts by Hannah Sinemus