Weekly Postings
Posted by Hannah Sinemus on December 20th, 2018 Posted in: Weekly Postings

---
See something of interest? Please share our postings with colleagues in your institutions!
Spotlight
National Safe Toys and Giving Month: December is prime time for gift shopping for loved ones. In particular, all are encouraged to pay close attention to the toys that are purchased and gifted to children. According to the Centers for Disease Control and Prevention (CDC), children's toys may be exposed to lead. Toys that have been made in other countries and then imported into the United States or antique toys and collectibles passed down through generations increase risk the risk for children to lead exposure. The U.S. Consumer Product Safety Commission (CPSC) issues year-round recalls of toys that could potentially expose children to lead. For more information on the most recent toy recalls, visit the United States Consumer Safety Commission (CPSC) website.
National Network of Libraries of Medicine News
The NNLM MAR Offices will be closed December 24-January 1 for the University of Pittsburgh winter break. Thank you to all of our Members and partners for making 2018 a successful year in supporting the mission of NNLM!
Blast off! The National Network of Libraries of Medicine is getting into Summer Reading! A Universe of Stories is coming to public libraries this summer in celebration of the 50th anniversary of the first moon landing. Explore DNA and family history, make stardust, discover astronaut food, and more with our science programs for kids, teens, and adults. Check out the NNLM Summer Reading Manual for program guides created in partnership with the Collaborative Summer Library Program.
Engage with the All of Us Journey – MARquee News Highlights
New on YouTube: Understanding the Opioid Crisis: Where Do I Begin? November 28, 2018
NLM/NIH News
Recognizing Outstanding Work and an Outstanding Staff – NLM Musings from the Mezzanine, Innovations in Health Information from the Director of the U.S. National Library of Medicine
– NIH Director's Blog
Apply for the 2019-2020 NLM Associate Fellowship Program – The National Library of Medicine is currently accepting applications for their Associate Fellowship Program, a one-year residency program for recent library science graduates interested in a career in health sciences librarianship. The program combines curriculum and project work and is located at the National Library of Medicine on the campus of the National Institutes of Health in Bethesda, Maryland. Learn more about this opportunity and submit your application before January 25, 2019.
ToxMystery, a game about chemicals in the household, will be retired on December 31, 2018. The game was built in the Adobe Flash, a format not supported on tablets, most Web browsers, and other educational devices. For learning activities about chemicals and environmental health, visit the National Institute of Environmental Health Sciences (NIEHS) Kids' Pages and the Environmental Protection Agency's Learning and Teaching portal.
NLM and NNLM Educational Opportunities
NNLM and NLM classes are free and open to all. Please feel free to share these opportunities!
*All classes are offered in an online/webinar format unless noted.

There is still time to apply for RDM 102: Beyond Research Data Management for Biomedical and Health Sciences Librarians. Biomedical and health sciences librarians are invited to participate as students or mentors in a rigorous online training course going beyond the basics of research data management, sponsored by the National Library of Medicine (NLM) and the National Network of Libraries of Medicine Training Office (NTO). Applications are due January 4.
2019 MeSH Highlights – January 4, 1:00-1:30 PM ET – Sponsored by NTO, join NLM staff for a highlight tour of the 2019 Medical Subject Headings (MeSH). This 20-minute presentation will feature the addition of a systematic reviews publication type, clinical trial publication types, subheading changes for manpower, secretion, and utilization and additional terminology for data, neoplasms, and other topics. Following the presentation, Indexing and MeSH experts will be available to answer your questions.
From Beyond our Borders: Providing Multilingual and Multicultural Health Information – January 7-February 4, 2019 – Join GMR for this asynchronous course that provides an overview of the current landscape of refugees, immigrants, asylees, and seasonal and migrant farm workers in the United States and highlights some unique health challenges that impact these population groups. This course will discuss culture, cultural competency and cultural humility, and reflect on how your organization is addressing these principles. It will provide an introduction to numerous health information websites that showcase where you can access resources in multiple languages, and help you think about ways your organization can develop programs and services to assist multilingual and multicultural populations in your community.
Connecting Graphic Medicine to Your Community with Programming – January 9, 2:00-3:00 PM ET – Join NER with guest presenters Alice Stokes and Tori Rossetti as they give short presentations on the graphic medicine programs they've run at their institutions and take attendees' questions. Learn about starting and running a graphic medicine book club, incorporating participatory art to engage your audience, best practices and lessons learned.
MeSH Changes and PubMed Searching – January 11, 11:00 AM-12:30 PM ET – Every year, the Medical Subject Headings are updated. How does this affect your PubMed searches? What happens when a term gets changed, or added, or removed; or moved to a different part of the MeSH hierarchy? How do you accommodate vocabulary changes over time in your comprehensive searches? How do you check your saved searches and alerts? Join NTO for this webinar to learn the answers to these questions.
Bioinformatics and Biology Essentials For Librarians: Databases, Tools, and Clinical Applications – January 14-May 3, 2019 – This collaborative NTO/NLM class is an introductory, asynchronous online bioinformatics course for librarians using the Moodle learning management system. It is a 16-week, self-paced course worth 25 hours of CE credit from the Medical Library Association. This course was designed both for librarians who offer, or intend to offer, bioinformatics services; and also for librarians who use bioinformatics information on a periodic or irregular basis to serve their patrons. Note: Registration closes January 4, 2019. This course is limited to 50 participants with a 20-seat wait list.
PubMed and Beyond: Clinical Resources from the National Library of Medicine – January 14, 3:00-4:00 PM ET – Sponsored by MAR, this presentation will introduce free bedside information resources for the busy clinician. Resources presented will include Clinical Queries in PubMed/MEDLINE and free drug, patient education, and point-of-care resources.
Owning Your Health: Wellness Resources for Young Adults Ages 18-24 – January 15, 1:00-2:00 PM ET – Sponsored by NER, this class will introduce those involved with educating or creating programming for young adults to credible and trusted wellness resources that can be used to guide health decisions. Participants will learn about the 8 dimensions of wellness, tools for evaluating online health information for credibility, as well as best practices for preparing and communicating with a health professional during a medical appointment.
More Than a Bandage: Health Information Resources for K-12 Health Professionals – January 15, 3:00-4:00 PM ET – Sponsored by MAR, this course will introduce free health information resources for K-12 health professionals provided by the National Library of Medicine (NLM). Participants will learn about consumer health sites covering general health, drug information, and environmental health, with an emphasis on MedlinePlus.
The Pieces of Systematic Review with Margaret Foster Webinar Series – Third Thursday of every month from January-May 2019, 2:00-3:30 PM ET – Systematic reviews are well-documented as contributing to evidence-based healthcare by, in part, revealing gaps in the literature or illustrating the effectiveness of health interventions. They are common practice, but they can often be fraught with issues in how they're conducted. There is a constant need for education and discussion. In each live session of this SCR webinar series, Margaret Foster draws from her expertise to discuss issues, provide examples, and demonstrate the steps of her Pieces process, as described in her book, Assembling the Pieces of Systematic Review: A Guide for Librarians. This second run of the original series will provide more practical examples for conducting each step of a systematic review as well as look at other types of reviews.
STEAM Programming for Adults – January 22, 2:00-3:00 PM ET – Adult STEAM programming recognizes that adult life-long learners also benefit from an increased interest and knowledge of STEAM topics which can empower to them to think creatively and to design and engineer solutions to real world problems. With this goal in mind the Catawba County Library has established a series of community driven STEAM programs for Adults. During this hour long session, SEA and guest presenter will share the inspiration for Adult Steam programs, how to get started, find community partners, funding ideas, and program evaluation. Participants will also learn how to transform popular DIY craft programs into Adult STEAM programs.
Are You Ready? Essential Disaster Health Information Resources for Keeping Your Loved Ones Safe – January 23, 12:00-1:00 PM ET – Join MAR for this class that covers NLM disaster health information and other emergency preparedness resources for community educators, families, friends and caregivers. Resources for special populations and those with special needs are highlighted.
From Problem to Prevention: Evidence-Based Public Health – January 23, 2:00-3:00 PM ET – Curious about evidence-based public health (EBPH) but not sure where to start? Join MAR for this class that will explain the basics of evidence-based public health (EBPH) and highlight essentials of the EBPH process such as identifying the problem, forming a question, searching the literature, and evaluating the intervention. The purpose of this class is to provide an introduction to the world of evidence based public health and to give those already familiar with EBPH useful information that can be applied in their practices.
Transgender Health: Research and Resources – January 29, 2:00-3:00 PM ET – Sponsored by MAR, this session will discuss barriers that people who are transgender may face in their communities. The primary barriers discussed by guest speakers will include those that affect access to healthcare and re-entry to the community following incarceration. The guest speakers will also provide information about online and print resources that librarians, public health professionals or others interested in improving the health of transgender individuals in their communities can turn to for information.
*Please note that the class registration system requires obtaining an NNLM account prior to registration. Learn how to register for classes from the NTO.
Other Items of Interest
Job posting: Temporary Engineering Instruction Librarian, Penn State University Park, PA (link removed)
2019 National Children's Dental Health Month Materials Available – The February 2019 National Children's Dental Health Month is brought to you by the ADA. This month-long national health observance brings together thousands of dedicated professionals, healthcare providers, and educators to promote the benefits of good oral health to children, their caregivers, teachers and many others. This year's NCDHM campaign slogan is "Brush and clean in between to build a healthy smile". The NCDHM Program Planning Guide materials include posters, easy-to-do activities, program planning timetable tips, a sample NCDHM proclamation, and much more!
Coretta Scott King 50th anniversary celebration Toolkit now available – Libraries, schools and civic organizations across the country and world will host a variety of celebrations to observe the 50th anniversary of the Coretta Scott King Book Awards. Given annually since 1969, the awards commemorate the life and work of Dr. Martin Luther King, Jr., and honor his wife, Mrs. Coretta Scott King, for her courage and determination to continue the work for peace and world brotherhood. The awards are sponsored by ALA Ethnic and Multicultural Information Exchange Round Table (EMIERT) and supported by ALA's Office for Diversity, Literacy and Outreach Services (ODLOS).
Health Literacy Begins at Your Library – January 8, 3:00-4:00 PM ET – Your library can play a central role in promoting the health and wellness of its community through fostering higher health literacy. This means increasing people's capacity to obtain and understand basic health information that leads to appropriate health decisions and connection with services. Library programs directed toward children, teens, adults, and families deliver credible health information and activities that boost wellness. The Oklahoma Department of Libraries has fostered health literacy throughout the state, forging partnerships at state and local levels. Learn how one library in Miami, Oklahoma, made health literacy a central part of its operations, offering everything from diabetes prevention to yoga classes, as well healthy cooking demonstrations and even a community garden. Get ideas for simple (but powerful) health literacy programs you can offer at your library regardless of your size or budget.
Help Shape the Next Decade of Healthy People: Submit Your Comments – The U.S. Department of Health and Human Services (HHS) is soliciting written comments on the proposed objectives for Healthy People 2030. Public comment is an essential part of developing Healthy People. Previous public comments on the Healthy People 2030 framework helped shape the mission, vision, and goals of Healthy People 2030. Members of the public — both individuals and organizations — are now invited to review and submit comments on the proposed Healthy People 2030 objectives through January 17, 2019.
The Center for Global Health Studies (CGHS) at the Fogarty International Center at NIH is collecting case examples of health research in humanitarian crises, focusing on specific challenges and strategies for this type of research. Full details are available in the call for cases. This is a part of a broader project on Advancing Health Research in Humanitarian Crises and was also described in a recent blog post associated with Humanitarian Evidence Week and Evidence Aid. The call for case examples is written broadly, to include examples of health research conducted in armed conflict, forced displacement, natural disasters, and major disease outbreaks, in low, middle, and high-income country settings. The deadline for submission is January 21, 2019.
Call for Submissions: Artificial Intelligence for Data Discovery and Reuse (AIDR) 2019 – Supported by the NSF scientific data reuse initiative, AIDR 2019 is a conference aiming to find innovative solutions to accelerate the dissemination and reuse of scientific data in the data revolution. AIDR 2019 provides a platform for AI/ML researchers, data professionals, and scientists to come together and benefit from mutual expertise to address data challenges and to facilitate the next breakthroughs in science and technology using the power of AI and scientific data. The conference program committee invites submissions for presentations and panels that address applications of AI/ML to challenges related to the discovery, reuse and management of data across disciplinary domains. The deadline to submit is February 1, 2019.
Environmental Justice Small Grants Program – Sponsored by the U.S. Environmental Protection Agency, the Environmental Justice (EJ) Small Grants Program provides grants to support community-driven projects designed to engage, educate, and empower communities to better understand local environmental and public health issues and develop strategies for addressing those issues, building consensus in the community, and setting community priorities. The deadline to apply is February 15, 2019.
---
MAR Postings is a comprehensive weekly news series authored by the National Network of Libraries of Medicine, Middle Atlantic Region (NNLM MAR)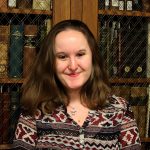 ABOUT Hannah Sinemus
Hannah Sinemus is the Web Experience Coordinator for the Middle Atlantic Region (MAR). Although she updates the MAR web pages, blog, newsletter and social media, Hannah is not the sole author of this content. If you have questions about a MARquee or MAReport posting, please contact the Middle Atlantic Region directly at nnlmmar@pitt.edu.
Email author View all posts by Hannah Sinemus