Call for Applications: 2019 HSRProj Research Competition for Students
Posted by Hannah Sinemus on January 21st, 2019 Posted in: Education

---
AcademyHealth is acccepting applications for the third annual HSRProj Research Competition for Students, hosted by AcademyHealth and the National Information Center for Health Services Research and Health Care Technology (NICHSR) of the National Library of Medicine (NLM). This annual competition invites students to use data from the Health Services Research Projects in Progress (HSRProj) database in conjunction with other sources to identify research gaps in health services and systems research.
Submission Requirements
All projects should include the following:
A research statement that outlines a topic related to population health and/or social determinants of health that is missing or under-represented in the field of health services or systems research as a whole. You may also choose to focus your project on missing or under-represented topics in the HSRProj database itself.
A methods statement that clearly explains how the HSRProj full database download was deployed, as well as the rationale for additional data sources, such as those listed below under "Resources."
A statement of findings/conclusions and recommendations, including a justification of the significance of the topic.
Data visualization(s) (no more than three) that illustrate the findings in an engaging and comprehensive manner (e.g., graphs, charts, models, infographics).
Eligibility
To be eligible, students must:
Be enrolled in an undergraduate or graduate program in health services research, communication science, data science, informatics, information science, public health, health economics, statistics, or a related field;
Work alone or in groups of no more than three;
Work with an academic advisor (and it is strongly encouraged, but not required, for students to seek out university librarians for advice on your project);
Use at least one supplemental data source, such as those listed on the announcement from AcademyHealth
How to Apply
Submission deadline: March 1, 2019 5:00 PM ET.

Submissions are to be made through the application webform. A complete submission needs to include:
The application form with each team member's and faculty advisor's information;
A structured abstract for the project of no more than 500 words, using the judging criteria as a guide; and
Up to three data visualizations that illustrate the authors' approach and findings.
Students are encouraged to seek course credits through their university for participation in this competition.
From the pool of submission, the judges will select five finalists to present a ten-minute web-based project synopsis. Finalist presentations will highlight the research purpose, methodology, findings, conclusions, and data visualizations. Presentations are expected to take place during the week of April 22, 2019. The winning project, and four honorary mentions, will be announced in early May. Judging criteria for the initial round is available on the announcement from AcademyHealth.
The winner or winning team will be invited to present their research as a featured poster at the 2019 AcademyHealth Annual Research Meeting in Washington D.C., on June 2-4, 2019. Please note that the winner(s) will need to cover their own lodging, transportation, and registration. In addition, the winner(s) will be invited to work with AcademyHealth staff to write a blog post to be featured on AcademyHealth's website describing their project and experience.
If you have a question please visit the 2019 HSRProj Research Competition for Students: Frequently Asked Questions page or contact hsrproj@academyhealth.org.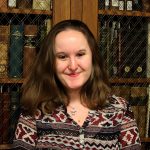 ABOUT Hannah Sinemus
Hannah Sinemus is the Web Experience Coordinator for the Middle Atlantic Region (MAR). Although she updates the MAR web pages, blog, newsletter and social media, Hannah is not the sole author of this content. If you have questions about a MARquee or MAReport posting, please contact the Middle Atlantic Region directly at nnlmmar@pitt.edu.
Email author View all posts by Hannah Sinemus