All of Us and Community Engagement – Partnerships for Health
Posted by Hannah Sinemus on February 11th, 2019 Posted in: The MAReport
Tags: 2019 Issue 1
---
Partnerships are vital to the National Network of Libraries of Medicine (NNLM) and are an important part of supporting the health literacy of our communities. The NNLM Middle Atlantic Region (MAR) has conducted several instances of collaboration under our larger partnership with the National Institutes of Health's All of Us Research Program. Here are some examples of collaborations that our office has had with the All of Us Research Program and how partnerships can support health programs in your community.
All of Us Research Program – New York
In November 2018, NNLM MAR conducted a preconference workshop at the New York Library Association annual conference titled "The All of Us Research Program and Public Libraries." The preconference provided an overview of the National Library of Medicine's partnership with the All of Us Research Program, information about precision medicine, and the role libraries play in providing reliable health information to the public. The workshop also featured a presentation by Dr. Elizabeth Cohn, the Community Engagement Lead for the All of Us New York City Consortium. Dr. Cohn provided the group of library and information professionals with information about the All of Us Research Program and how libraries can become engaged in the initiative.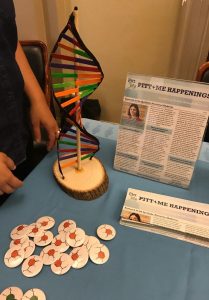 Later, preconference attendees interacted with hands-on examples of health programs that they could implement in their library. Dr. Cohn presented on the same topic to health sciences librarians at the 2018 Annual Meeting of the New York/New Jersey Chapter of the Medical Library Association.
All of Us Research Program – Pennsylvania
NNLM MAR also conducts outreach with the All of Us Pennsylvania's community engagement team based at the University of Pittsburgh. NNLM MAR and All of Us Pennsylvania have partnered on several initiatives that reach out to libraries, community organizations, and the general public, sharing health information and the importance of diversity in medical research. From tabling at community health fairs to teaching classes for local public librarians, we have found a great collaboration in building off each other's knowledge to provide health information to areas in Pennsylvania.
Why Partnerships Are Important
Forming partnerships is an additional way that an organization or library can strengthen the work they are doing in their community. It is especially critical to establish good partnerships when doing outreach work that will bring together different people in the community towards a common goal.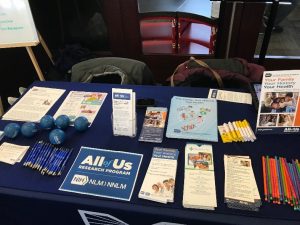 Partnering for a greater impact – Partnerships allow libraries and organizations to have a greater reach in connecting with people where they live, work, and play. Partnering with organizations who directly serve those you are trying to reach facilitates relationship building based on trust and mutually beneficial outcomes. It also provides the opportunity for community members, outside of your normal patrons, to provide input into programs and services.
Fill in the gaps – Partnerships can also be strategic to help your organization or library overcome barriers of implementing a program or service. Do you need additional staff, space, and certain skills to make a program become a reality? By partnering with other organizations you may be able to utilize the assets of other community stakeholders while also fostering a productive collaboration.
Stronger community – The biggest part of forming partnerships is creating a relationship with other stakeholders. Ideally the collaboration can continue beyond one-off programs or events, and provide a mutually beneficial partnership into the future. Continuing to learn and work alongside others in your community can create stronger initiatives and support.
If you are interested in connecting with other NNLM network members in your area for possible partnerships, reach out to your NNLM Regional Medical Library to continue the conversation.
NNLM MAR currently has funding available to support public libraries and organizations who develop programming for public libraries about the All of Us Research program and health information literacy. Applications are due April 5, 2019.
---
Written by Veronica Leigh Milliner, All of Us Community Engagement Coordinator, for the Winter 2019 edition of The MAReport quarterly newsletter.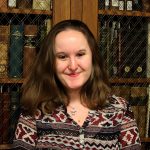 ABOUT Hannah Sinemus
Hannah Sinemus is the Web Experience Coordinator for the Middle Atlantic Region (MAR). Although she updates the MAR web pages, blog, newsletter and social media, Hannah is not the sole author of this content. If you have questions about a MARquee or MAReport posting, please contact the Middle Atlantic Region directly at nnlmmar@pitt.edu.
Email author View all posts by Hannah Sinemus