From Apples to Oranges: Using Trusted National Library of Medicine Resources to Inform Comparative Effectiveness
Posted by Hannah Sinemus on February 11th, 2019 Posted in: The MAReport
Tags: 2019 Issue 1
---
Comparative effectiveness research allows physicians to determine what treatment works best for which patient, and under what circumstances. This kind of patient-centered outcomes care is rigorous, and requires the backing of extensive evidence-based research. Librarians can play a critical role in navigating the vast body of evidence-based research by finding relevant published research, and uncovering research still in progress. The National Library of Medicine has a number of trusted resources to support and promote comparative effectiveness research, and all result in making comparative effectiveness research much easier for researchers and clinicians.
Before we talk about these resources, let's take a closer look at the definition of comparative effectiveness research. From the 2009 Federal Coordinating Council for Comparative Effectiveness Research report to the President and Congress –"Comparative effectiveness research is the conduct and synthesis of research comparing the benefits and harms of different interventions and strategies to prevent, diagnose, treat and monitor health conditions in "real world" settings. The purpose of this research is to improve health outcomes by developing and disseminating evidence-based information to patients, clinicians, and other decision-makers, responding to their expressed needs, about which interventions are most effective for which patients under specific circumstances."
How can librarians and clinicians find this real world evidence? The National Library of Medicine provides a few resources that can help illuminate comparative effectiveness evidence that's both published and still in process. The National Information Center on Health Services Research and Health Care Technology (NICHSR) enables users to find studies to inform efficacy in real world settings by performing preformulated searches of PubMed, HSRProj (Health Services Research Projects in Progress) and ClinicalTrials.gov. In short, NICHSR takes the guesswork out of building these detailed searches for users. All of the comparative effectiveness specialized searches are available at NICHSR's CER guide.
Users can search PubMed for journal citations directly from the NICHSR CER page, where they can select from various research categories including randomized, observational studies, systematic reviews/simulations/models, or from a few different topics like health disparities, costs and cost analysis or comparative effectiveness research as a subject. Once a user runs a search, they're taken to PubMed where they can continue to refine their search. This is a powerful and simple way to search PubMed without needing to spend a lot of time building specialized searches.
Users can easily keyword search HSRProj from the NICHSR CER page, which provides information about health services research and public health projects. The embedded search strategy enables users to quickly access projects that are already filtered to look at program evaluation and effectiveness studies. Once directed to HSRProj, users can read detailed project abstracts, see past award amounts and investigate the associated MeSH and keywords. Critically, from HSRProj, users can also find information about research-in-progress.
The last way to utilize the NICHSR CER searches is within ClinicalTrials.gov. Users can simply keyword search from NICHSR and be taken to a list of phase III and phase IV interventional studies in ClinicalTrials.gov. This feature provides information about research-in-progress, as well as published research, and makes it easy to search ClinicalTrials.gov without needing to be an expert user of ClinicalTrials.gov.
Each of these preformulated searches save users a great deal of time, and provides high-quality research-in-progress and published research via PubMed, HSRProj and ClinicalTrials.gov. NICHSR makes it easy for users to investigate comparative effectiveness by removing difficult search barriers and providing one centralized place to search. Do you use NICHSR for comparative effectiveness research? Let me know!
---
Written by Elaina Vitale, Academic and Data Services Coordinator, for the Winter 2019 edition of The MAReport quarterly newsletter.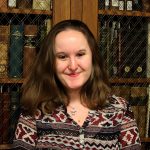 ABOUT Hannah Sinemus
Hannah Sinemus is the Web Experience Coordinator for the Middle Atlantic Region (MAR). Although she updates the MAR web pages, blog, newsletter and social media, Hannah is not the sole author of this content. If you have questions about a MARquee or MAReport posting, please contact the Middle Atlantic Region directly at nnlmmar@pitt.edu.
Email author View all posts by Hannah Sinemus