Summer Health Programming and Library Moon Walk!
Posted by Hannah Sinemus on February 11th, 2019 Posted in: The MAReport
Tags: 2019 Issue 1
---
Blast off! The National Network of Libraries of Medicine has partnered with the Collaborative Summer Library Program to bring health programming to your library for Summer Reading! A Universe of Stories is coming to public libraries this summer in celebration of the 50th anniversary of the first moon landing. Explore DNA and family history, make stardust, discover astronaut food, and more, with our science programs for kids, teens, and adults.
The NNLM Summer Health Programming Manual contains five program guides:
We Are All Made of Stardust: The atoms in all of our bodies, and on Earth, came from stars that exploded across the galaxy a long, long time ago. Activities include instructions on making stardust playdough and calming swirling stardust jars.
Bubbles in Space: Astronauts conduct all sorts of fun experiments while they are on the International Space Station. Join in on the fun! See how bubbles react differently in space then they do on Earth by watching the NASA video of bubbles on the space station, and then create your own bubbles here on Earth!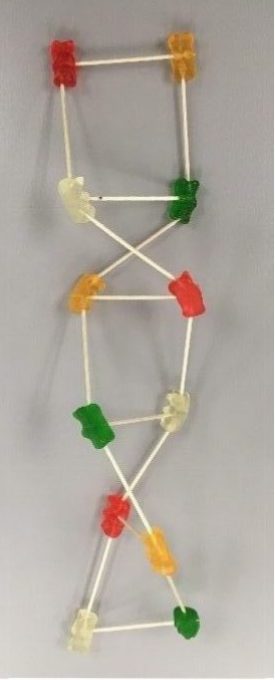 Incredible, Edible, DNA: Citizen Science at the Library! Explore and map DNA with a candy activity or scale up and submit a project to Genes in Space for astronauts to test in space! Experiments developed by students might be selected and taken to the International Space Station.
Food in Space: What do the astronauts eat during the time they live in space?  Astronauts eat the same foods in space that they (and we) do on earth. However, preparation is much different! Consider making a "space" meal in place of another cooking program!
Your Family, Your History, Your Health: The Kelly twins are the only identical twin astronauts in history. Since identical twins have the same genetic code, NASA scientists found this to be an excellent research opportunity to study the genes of twins. This program explores family history and genetics. It's an excellent tie in with any genealogy organizations in your area!
Library Moon Walk!
A "walk" from Upstate New York to the Moon is approximately 238,900 miles. Nevertheless, that's not stopping librarians and their patrons from giving it their best shot with the Library Moon Walk! The Mohawk Valley, Southern Adirondack, and Upper Hudson Library Systems received funding from the National Network of Libraries of Medicine, Middle Atlantic Region to get their patrons moving, dancing, and learning about health and wellness.
Libraries across ten Upstate New York counties are offering health and wellness programming while working toward the community goal of walking far enough to reach the Moon. As part of this initiative, staff from participating libraries are earning their Consumer Health Information Specialization, updating their medical and health collections, and embracing the role of the public library as a promoter of community and individual health!
To learn more about health programming, summer library programs, and the Library Moon Walk, check out these upcoming webinars:
Activate, Collaborate, and Educate: Health Outreach and Programming in Your Community – March 19, 3:00-4:00 PM ET – This one hour webinar will focus on health program ideas, guides, and resources for libraries and community/faith based organizations.
Boost Box: Summer Library Programming and Library Moon Walk – April 2, 3:00-4:00 PM ET – This one hour webinar will explore the NNLM Summer Health Programming Manual and feature librarians from the Library Moon Walk. Guest speaker: Lois Gordon, Mohawk Valley Library System
MAR's Program Ideas and Guides page includes programs-in-a-box, program ideas, and other resources for ideas and inspiration for public libraries and community-based organizations.
If you have feedback or questions, please email me at mab602@pitt.edu.
Are you looking for funds to expand health programming in your library, or integrate NNLM program ideas into 2019 summer reading? Are you in DE, NJ, NY, or PA? Apply for an All of Us Community Engagement Award or Health Information Outreach Award. Applications are due April 5.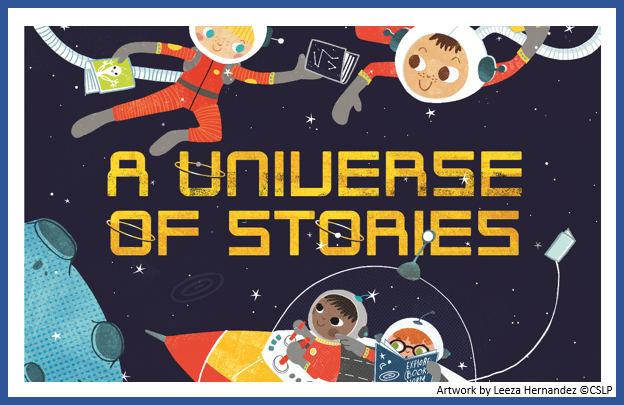 ---
Written by Michael Balkenhol, Health Programming Coordinator, for the Winter 2019 edition of The MAReport quarterly newsletter.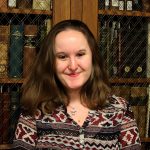 ABOUT Hannah Sinemus
Hannah Sinemus is the Web Experience Coordinator for the Middle Atlantic Region (MAR). Although she updates the MAR web pages, blog, newsletter and social media, Hannah is not the sole author of this content. If you have questions about a MARquee or MAReport posting, please contact the Middle Atlantic Region directly at nnlmmar@pitt.edu.
Email author View all posts by Hannah Sinemus