Weekly Postings
Posted by Hannah Sinemus on February 15th, 2019 Posted in: Weekly Postings

---
See something of interest? Please share our postings with colleagues in your institutions!
Spotlight
Read the MAReport: The first issue of 2019 is now available! This quarter, Executive Director Kate Flewelling talks about the ways Network members can help fulfill the mission of the NNLM in, "Be Active! Top Ten Ways to Engage with NNLM MAR."
National Network of Libraries of Medicine News
2019-2020 Funding Available: NNLM MAR Members can apply by April 5 for up to $50,000 in support of health information outreach projects. Take a look at our current opportunities and application checklist to get started. If you have questions, check out our Funding FAQs for answers. Looking for more information, or assistance in developing your application? Use the MAR Award Interest Form to tell us about your project. Our staff would love the opportunity to work with you!
A Look Back: African Americans in Medical History – SEA Currents
New on YouTube: From Problem to Prevention: Evidence-Based Public Health, January 23, 2019
NLM/NIH News
Celebrating the Contributions of African American Scientists at NIH – The National Library of Medicine is proud once again to partner with the NIH Office of Equity, Diversity, and Inclusion to celebrate Black History Month. This year, we're marking the occasion by hosting a photographic display celebrating African American scientists at NIH. The exhibition will be on display through the end of February. – NLM Musings from the Mezzanine, Innovations in Health Information from the Director of the U.S. National Library of Medicine
Test Your Knowledge of NLM Presidential Trivia – As the nation prepares to celebrate Washington's Birthday, NLM in Focus would like to share a few of NLM's connections to five past presidents. Can you name the president for each challenge? – NLM in Focus, a Look Inside the U.S. National Library of Medicine
March in February: Congenital Heart Defects Awareness – For American Heart Month, this article raises awareness about Congenital Heart Defects and presents a brief history of the non-profit health organization, March of Dimes. – Circulating Now, from the Historical Collections of the National Library of Medicine
– NIH Director's Blog
NIMH Twitter Chat: Eating Disorders – Join the National Insitute of Mental Health on February 28 at 2:00 PM ET for a Twitter chat that will cover the common types of eating disorders, how they are treated, current research, and how to find help. Follow @NIMHgov on Twitter for updates about the chat and other information about mental health research. Post questions using #NIMHchats to join the conversation!
NIH News in Health: Check out the February 2019 issue, featuring, "From A to Zika: Understanding Emerging Diseases," and, "Control Your Cholesterol: Protect Yourself from Heart Attack and Stroke." Other topics include vaping trends in teens, weight management, and multilingual wellness tips!
NLM and NNLM Educational Opportunities
NNLM and NLM classes are free and open to all. Please feel free to share these opportunities!
The Pieces of Systematic Review with Margaret Foster Webinar Series – Third Thursday of every month from January-May 2019, 2:00-3:30 PM ET – Systematic reviews are well-documented as contributing to evidence-based healthcare by, in part, revealing gaps in the literature or illustrating the effectiveness of health interventions. They are common practice, but they can often be fraught with issues in how they're conducted. There is a constant need for education and discussion. In each live session of this SCR webinar series, Margaret Foster draws from her expertise to discuss issues, provide examples, and demonstrate the steps of her Pieces process, as described in her book, Assembling the Pieces of Systematic Review: A Guide for Librarians. This second run of the original series will provide more practical examples for conducting each step of a systematic review as well as look at other types of reviews.
Applying for All of Us Funding – Health Programs for Public Libraries – February 19, 2:00-3:00 PM ET – Through collaboration with the All of Us Research Program, NNLM provides training, funding, and other engagement opportunities to support health programs and services in public libraries, and access to quality health information for the general public. Join MAR for this webinar that will include a background of the NNLM partnership with the All of Us Research Program, information about the NNLM All of Us Community Engagement Network, insights about NNLM MAR All of Us funding, and opportunities for continued involvement. Learn about several interactive programming ideas that address how health is influenced by lifestyle, environment, and genetics.
Making Sense of Numbers: Understanding Risks and Benefits. Learning How to Communicate Health Statistics – February 20, 12:30-2:00 PM ET – Numeracy literacy is not only a problem for individuals receiving health information but also for those providing information that contain numbers. Sponsored by MAR, this class is a basic introduction for anyone who wants to understand how to communicate health information that involves numeracy.
Citizen Science Day 2019: Add Real Scientific Research to Your Library Programming! – February 20, 4:00-5:00 PM ET – Citizen Science Day 2019 is Saturday, April 13th. You and your library are invited to participate in the Stall Catchers Megathon, in which people all over the world will analyze real research data in a game format that would normally take researchers over a year to complete. Join PSR for this webinar to learn more about Citizen Science (real people doing real science), and see how your library can get on board through citizen science activities and programming at different levels.
Superpatients: Patients Who Extended Science When All Other Options Were Gone – February 21, 2:00-3:00 PM ET – In his forthcoming book Superpatients, Dave deBronkart, cancer survivor and co-founder of the Society for Participatory Medicine, tells stories of patients who have (literally) extended science when all other options were gone. What do these "superpatients" need and want to achieve their goals in health and treatment? Additionally, what does it mean for the future of medical librarians? Join this webinar hosted by SEA to find out!
The Elephant in the Room: Helping Your Community Navigate the Financial Aspects of Healthcare – February 21, 3:00-4:00 PM ET – Financial health literacy occurs at the intersection of managing personal finances and health literacy. This hour-long webinar with GMR will explore the four components of financial health literacy and how librarians can support education and awareness to empower health consumers as they navigate complex issues of terminology, insurance, unexpected costs and financial barriers to healthcare. Better understanding the financial aspects of healthcare provides one key to unlocking health equity and wellness.
Grants and Proposal Writing with NNLM MAR – February 27, 2:00-3:30 PM ET – Interested in applying for funding from NNLM MAR? Designed for beginning grant proposal writers, this class presents a general overview of the grant and funding processes as well as the level of detail required in a successful proposal. Each component of the grant writing process will be addressed, including: documenting the need; identifying the target population; writing measurable objectives; developing a work plan, an evaluation plan and dissemination plan. Note: this webinar is tailored to meet the needs of potential applicants in the Middle Atlantic Region. Attendance is restricted to individuals in NY, NJ, PA and DE.
Health Statistics on the Web – February 28, 12:00-1:00 PM ET – This hands-on course with MAR focuses on the location, selection, and effective use of statistics relevant to health on the local, state, national, and international levels. The importance and relevance of health statistics in various contexts will be discussed. Participants will have the opportunity to become familiar with the features and scope of several statistics Internet resources through the use of numerous exercises. This program is designated for Certified Health Education Specialists (CHES) and/or Master Certified Health Education Specialists (MCHES) to receive up to 1 total Category I contact education contact hour. This class also offers 1 MLA CE.
ABCs of DNA: Unraveling the Mystery of Genetics Information for Consumers – March 1-31, 2019 – Consumers need access to information and resources about genetic information in an understandable manner. Librarians working with the public need to be aware of the issues surrounding genetics and resources to assist patrons in locating and evaluating sometimes complex and confusing information. This online class with PNR and MCR provides an opportunity to become better equipped with the resources you need to address the genetic health information needs of your community.
Introduction to the Unified Medical Language System (UMLS) – March 7, 2:00-2:40 PM ET – The Unified Medical Language System (UMLS) is a set of files and software available from the U.S. National Library of Medicine (NLM) that brings together many biomedical vocabularies and standards for drugs, disorders, procedures, lab tests, medical devices, organisms, anatomy, genes, and more. Join David Anderson from NLM for this brief overview of how researchers and organizations can use the rich collection of terminology data in the UMLS to enhance interoperability and discoverability in research and clinical applications.
Food for Thought: Exploring Nutrition Information Resources – March 18, 1:00-2:00 PM ET – Sponsored by MAR, this class is designed to assist librarians, public health workers, health professionals, and the general public in locating authoritative information on nutrition and topics relating to nutrition. Background information on the importance of nutrition information to other health-related topics will be included, and resources for locating nutrition-related statistics and evidence-based practice will also be identified.
Activate, Collaborate, and Educate: Health Outreach and Programming in Your Community – March 19, 3:00-4:00 PM ET – Join MAR for this webinar that will provide an overview of ideas to conduct health outreach and create health programs for libraries and community/faith based organizations. Participants will learn how to integrate resources from the National Library of Medicine (NLM) and other reputable agencies to introduce community members to NLM resources in fun and engaging ways.
*Please note that the class registration system requires obtaining an NNLM account prior to registration. Learn how to register for classes from the NTO.
Other Items of Interest
Job postings: Director of the Critical Path Learning Center, Philadelphia FIGHT, Philadelphia, PA
Go4 Life February Partner Newsletter – The Go4Life partner network now includes just over 60 federal, national, and local/regional partners.
The Promise of Electronic Health Records: Are We There Yet? – AHRQ Views
Cataloging Software and 3D Models in the Pitt Data Catalog – Data Catalog Collaboration Blog
PA Forward's Story – Learn about the Pennsylvania Library Association's PA Forward accomplishments since it's public launch in 2012. PA Forward is focused on literacy and the work that libraries do every day to support that for ourselves, our patrons, and our communities – basic literacy, civic and social literacy, health literacy, information literacy, and financial literacy. The more literate we are, at all ages, the more success we will achieve!
Holistic Health and Sickle Cell Disease: A Focus on Mental and Behavioral Health – February 29, 1:00-2:15 PM ET – Sponsored by the Office of Minority Health, this webinar will discuss the various aspects of mental and behavioral health in sickle cell disease patients, as well as a holistic approach to treatment. It will focus on the importance of coordinating care for those with sickle cell disease through multidisciplinary methods. Presenters will share information on the mental health disparities that exist among sickle cell patients and ways that health care providers can work to address them. This webinar is approved by the National Commission for Health Education Credentialing (NCHEC) for a total of one continuing education credit hour (CECH) in health education. One CECH has been approved for advanced-level credit.
Mobile Technologies Extending Reach of Primary Care for Substance-Use-Disorders – The National Institute on Drug Abuse (NIDA) is seeking grant applications to develop and test a prototype mobile/tablet technology-based application suitable for U.S. primary care settings, to serve as a low-cost user-friendly tool that primary care providers (PCPs) may use to deliver timely tailored feedback to patients following up on interventions for risky substance use. It should be designed with a specific aim of improving coordination and delivery of indicated services to primary care patients at risk of developing substance use disorders (SUD). The application deadline is March 19, 2019.
Innovations for Healthy Living – Improving Minority Health and Eliminating Health Disparities – The National Institute on Minority Health and Health Disparities (NIMHD) invites Small Business Innovation Research (SBIR) grant applications that propose to conduct innovative research supporting the development of a product, tool, technology, process or service for commercialization with the aim of eliminating disparities in socioeconomically disadvantaged populations, underserved rural populations, and sexual and gender minority populations or improving health in racial/ethnic minority populations. The application deadline is April 1, 2019.
---
MAR Postings is a comprehensive weekly news series authored by the National Network of Libraries of Medicine, Middle Atlantic Region (NNLM MAR)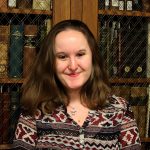 ABOUT Hannah Sinemus
Hannah Sinemus is the Web Experience Coordinator for the Middle Atlantic Region (MAR). Although she updates the MAR web pages, blog, newsletter and social media, Hannah is not the sole author of this content. If you have questions about a MARquee or MAReport posting, please contact the Middle Atlantic Region directly at nnlmmar@pitt.edu.
Email author View all posts by Hannah Sinemus