Weekly Postings
Posted by Hannah Sinemus on February 22nd, 2019 Posted in: Weekly Postings

---
See something of interest? Please share our postings with colleagues in your institutions!
Spotlight
Read the MAReport: The first issue of 2019 is available! This quarter, Michael Balkenhol, MAR's Health Programming Coordinator, wrote about NNLM's partnership with the Collaborative Summer Library Program and some exciting upcoming opportunities in his article, "Summer Health Programming and Library Moon Walk!"
National Network of Libraries of Medicine News
2019-2020 Funding Available: NNLM MAR Members can apply by April 5 for up to $50,000 in support of health information outreach projects. Take a look at our current opportunities and application checklist to get started. If you have questions, check out our Funding FAQs for answers. Looking for more information, or assistance in developing your application? Use the MAR Award Interest Form to tell us about your project. Our staff would love the opportunity to work with you!
NNLM at NJLA: Are you headed to the New Jersey Library Association Annual Conference in May? Come meet and greet with MAR staff and check out the NNLM preconference, The All of Us Research Program and Public Libraries, to hear about how public libraries can support health literacy, and to learn about health programming ideas.
Spotlight on MAR Staff Professional Development: Veronica Leigh Milliner, NNLM All of Us Community Engagement Coordinator, has been selected as one of forty-two library workers and educators to participate in a two-day workshop to learn how to lead Racial Healing Circles, a transformative facilitation process that strives to help communities engage with storytelling, deep listening and relationship building that can support healing from the effects of racism. This opportunity was created out of a partnership between the W.K. Kellogg Foundation, American Library Association (ALA), and presented in cooperation with the Association of American Colleges & Universities (AAC&U).
New on YouTube: Are You Ready? Essential Disaster Health Information Resources for Keeping Your Loved Ones Safe, January 23, 2019
NLM/NIH News
Working—and Walking—Together for Healthier Hearts – You've heard the statistics: One out of every four deaths in the United States is due to heart disease. But have you heard these more encouraging numbers? At least 30 minutes of physical activity five days a week can help protect your heart health. – NLM Musings from the Mezzanine, Innovations in Health Information from the Director of the U.S. National Library of Medicine
NLM at the Oscars? – With the Oscars coming up this weekend, we present NLM's nominees for the 2019 Academy Awards. Neither made the short list of the Motion Picture Academy of Arts and Sciences, so you won't see them during Sunday's telecast, but that doesn't mean they're not worth watching. – NLM in Focus, a Look Inside the U.S. National Library of Medicine
Medicine On Screen: Films and Essays from the National Library of Medicine – This week, the National Library of Medicine introduces Medicine on Screen: Films and Essays from NLM, a curated, freely-accessible portal presenting digitized historical titles from the Library's world-renowned audiovisuals collection. – Circulating Now, from the Historical Collections of the National Library of Medicine
– NIH Director's Blog
NLM and Wellcome Complete Partnership to Provide Free Access to Hundreds of Years of Medical Research – thousands of full back issues of historically-significant biomedical journals are now freely available through the National Institutes of Health life sciences repository PubMed Central (PMC), and through its European counterpart, Europe PMC.
NLM and NNLM Educational Opportunities
NNLM and NLM classes are free and open to all. Please feel free to share these opportunities!
Grants and Proposal Writing with NNLM MAR – February 27, 2:00-3:30 PM ET – Interested in applying for funding from NNLM MAR? Designed for beginning grant proposal writers, this class presents a general overview of the grant and funding processes as well as the level of detail required in a successful proposal. Each component of the grant writing process will be addressed, including: documenting the need; identifying the target population; writing measurable objectives; developing a work plan, an evaluation plan and dissemination plan. Note: this webinar is tailored to meet the needs of potential applicants in the Middle Atlantic Region. Attendance is restricted to individuals in NY, NJ, PA and DE.
Health Statistics on the Web – February 28, 12:00-1:00 PM ET – This hands-on course with MAR focuses on the location, selection, and effective use of statistics relevant to health on the local, state, national, and international levels. The importance and relevance of health statistics in various contexts will be discussed. Participants will have the opportunity to become familiar with the features and scope of several statistics Internet resources through the use of numerous exercises. This program is designated for Certified Health Education Specialists (CHES) and/or Master Certified Health Education Specialists (MCHES) to receive up to 1 total Category I contact education contact hour. This class also offers 1 MLA CE.
ABCs of DNA: Unraveling the Mystery of Genetics Information for Consumers – March 1-31, 2019 – Consumers need access to information and resources about genetic information in an understandable manner. Librarians working with the public need to be aware of the issues surrounding genetics and resources to assist patrons in locating and evaluating sometimes complex and confusing information. This online class with PNR and MCR provides an opportunity to become better equipped with the resources you need to address the genetic health information needs of your community.
Introduction to the Unified Medical Language System (UMLS) – March 7, 2:00-2:40 PM ET – The Unified Medical Language System (UMLS) is a set of files and software available from the U.S. National Library of Medicine (NLM) that brings together many biomedical vocabularies and standards for drugs, disorders, procedures, lab tests, medical devices, organisms, anatomy, genes, and more. Join David Anderson from NLM for this brief overview of how researchers and organizations can use the rich collection of terminology data in the UMLS to enhance interoperability and discoverability in research and clinical applications.
Food for Thought: Exploring Nutrition Information Resources – March 18, 1:00-2:00 PM ET – Sponsored by MAR, this class is designed to assist librarians, public health workers, health professionals, and the general public in locating authoritative information on nutrition and topics relating to nutrition. Background information on the importance of nutrition information to other health-related topics will be included, and resources for locating nutrition-related statistics and evidence-based practice will also be identified.
PubMed and Beyond: Clinical Resources from the National Library of Medicine – March 18, 2:00-3:00 PM ET – Join MAR for the third in a series of webinars presented for the Association of College and Research Libraries Health Special Interest Group (ACRL HSIG). This presentation will introduce free bedside information resources for the busy clinician. Resources presented will include Clinical Queries in PubMed/MEDLINE and free drug, patient education, and point-of-care resources.
Activate, Collaborate, and Educate: Health Outreach and Programming in Your Community – March 19, 3:00-4:00 PM ET – Join MAR for this webinar that will provide an overview of ideas to conduct health outreach and create health programs for libraries and community/faith based organizations. Participants will learn how to integrate resources from the National Library of Medicine (NLM) and other reputable agencies to introduce community members to NLM resources in fun and engaging ways.
What's Nutrition Got to Do With It? An Introduction to Online and Community-Based Resources for Successful Aging – March 20, 11:00 AM-12:00 PM ET – Sponsored by SCR, the purpose of this presentation is to review the mission and vision of Meals on Wheels America – the oldest and largest organization in the United States representing the community-based nutrition and meal services field. In addition, this presentation will review popular nutrition and meal services provided by the nationwide network of community-based senior nutrition programs, and outline the documented impact these services have recipient health and wellbeing. Webinar participants will also learn about high-quality education and training offered by the National Resource Center on Nutrition and Aging – an online resource center, hosted by Meals on Wheels America.
Improving the Health, Safety, and Well-being of LGBT Populations – March 26, 2:00-3:00 PM ET – Join GMR for a 2019 update on health resources for lesbian, gay, bisexual, and transgender populations. LGBT individuals face many barriers in accessing healthcare, including discrimination, lack of access, misunderstanding, and fear. As a consequence, many LGBT individuals do not regularly access appropriate and timely care. The more informed healthcare professionals are, LGBT patients and clients will become more comfortable in an environment that is often alienating, disrespectful, and traumatic. This class will discuss cultural competency, health information needs, and information resources for working with LGBT patrons. New to this course: resources for emergency preparedness and response.
*Please note that the class registration system requires obtaining an NNLM account prior to registration. Learn how to register for classes from the NTO.
Other Items of Interest
Job postings:
Finding Data to Index: Data available in a repository – Data Catalog Collaboration Blog
NMRT March Live Chat: Harnessing Social Media for Promotion of your Library Services: Join NNLM All of Us Community Engagement Coordinator Veronica Leigh Milliner and other members of the American Library Association's New Members Round Table on March 12 at 2:00 PM ET for this Twitter chat! Hear and talk with others about what your library is doing to harness social media or what new and innovative ideas you would like to try to market your services via social media. Look for @caseytitsch and use #nmrtchat on follow and join the conversation on Twitter!
Holistic Health and Sickle Cell Disease: A Focus on Mental and Behavioral Health – February 29, 1:00-2:15 PM ET – Sponsored by the Office of Minority Health, this webinar will discuss the various aspects of mental and behavioral health in sickle cell disease patients, as well as a holistic approach to treatment. It will focus on the importance of coordinating care for those with sickle cell disease through multidisciplinary methods. Presenters will share information on the mental health disparities that exist among sickle cell patients and ways that health care providers can work to address them. This webinar is approved by the National Commission for Health Education Credentialing (NCHEC) for a total of one continuing education credit hour (CECH) in health education. One CECH has been approved for advanced-level credit.
Preparing Adolescents for a Lifetime of Investing in their own Healthcare – March 14, 1:00-2:00 PM ET -The Hospital and Healthsystem Association of Pennsylvania (HAP)'s Person and Family Engagement Council member Linda Miller will be one of the featured presenters on this state-wide webinar. As a high school health teacher, Linda developed a core health topic for her 10th grade students with a hope to change the way we educate our youth as it pertains to their self-care and communications with health care professionals. In addition to Linda, the webinar will include two individuals from the Adolescent Health Initiative at Michigan Medicine. These individuals help to run a program designed to empower youth to actively participate in their own health care for lifelong engagement in the health system. This one hour webinar is appropriate for anyone interested in patient engagement and teaching others how to take an active role in their care. It is offered at no cost and a certificate of attendance will be provided.
Mini-grant Funding for Health Outreach in Public Libraries: PLA's health insurance education initiative, Promoting Healthy Communities: Libraries Connecting You to Coverage, is part of a national partnership made possible by funding from the Robert Wood Johnson Foundation (RWJF) and Community Catalyst. The Public Library Association (PLA) is offering funding for public libraries to implement consumer outreach and education activities around health insurance and health information. Up to 70 U.S. public libraries will be awarded $500 mini-grants through the application process. The Round 2 mini-grant application will remain open until 12:59 AM ET on Wendesday, March 6, 2019. Priority will be given to recipients of first-round, Libraries Connecting You to Coverage funding, and grant-associated activities must be completed by May 1, 2019.
Mobile Technologies Extending Reach of Primary Care for Substance-Use-Disorders – The National Institute on Drug Abuse (NIDA) is seeking grant applications to develop and test a prototype mobile/tablet technology-based application suitable for U.S. primary care settings, to serve as a low-cost user-friendly tool that primary care providers (PCPs) may use to deliver timely tailored feedback to patients following up on interventions for risky substance use. It should be designed with a specific aim of improving coordination and delivery of indicated services to primary care patients at risk of developing substance use disorders (SUD). The application deadline is March 19, 2019.
Innovations for Healthy Living – Improving Minority Health and Eliminating Health Disparities – The National Institute on Minority Health and Health Disparities (NIMHD) invites Small Business Innovation Research (SBIR) grant applications that propose to conduct innovative research supporting the development of a product, tool, technology, process or service for commercialization with the aim of eliminating disparities in socioeconomically disadvantaged populations, underserved rural populations, and sexual and gender minority populations or improving health in racial/ethnic minority populations. The application deadline is April 1, 2019.
---
MAR Postings is a comprehensive weekly news series authored by the National Network of Libraries of Medicine, Middle Atlantic Region (NNLM MAR)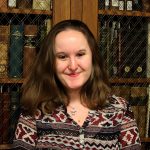 ABOUT Hannah Sinemus
Hannah Sinemus is the Web Experience Coordinator for the Middle Atlantic Region (MAR). Although she updates the MAR web pages, blog, newsletter and social media, Hannah is not the sole author of this content. If you have questions about a MARquee or MAReport posting, please contact the Middle Atlantic Region directly at nnlmmar@pitt.edu.
Email author View all posts by Hannah Sinemus