Weekly Postings
Posted by Hannah Sinemus on March 8th, 2019 Posted in: Weekly Postings

---
See something of interest? Please share our postings with colleagues in your institutions!
Spotlight
Read the MAReport: This quarter, Academic & Data Services Coordinator Elaina Vitale wrote about the critical role of librarians in navigating the vast body of evidence-based research to support researchers and clinicians in her article, "From Apples to Oranges: Using Trusted National Library of Medicine Resources to Inform Comparative Effectiveness."
All of Us Speaker Series featuring NIH Director Francis Collins: The All of Us Research Program will launch a Speaker Series in partnership with the National Library of Medicine on Thursday, March 14 at 7:00 PM ET with an inaugural talk by National Institutes of Health Director Dr. Francis Collins. Dr. Collins will discuss the importance of All of Us, how far the research program has come, provide a preview of the program's future, and take questions from viewers. The All of Us Research Program Speaker Series will be streamed through YouTube Live. Closed captioning in English and Spanish will be available. For more information, visit joinallofus.org/conversations.
National Network of Libraries of Medicine News
2019-2020 Funding Available: NNLM MAR Members can apply by April 5 for up to $50,000 in support of health information outreach projects. Take a look at our current opportunities and application checklist to get started. If you have questions, check out our Funding FAQs for answers. Looking for more information, or assistance in developing your application? Use the MAR Award Interest Form to tell us about your project. Our staff would love the opportunity to work with you!
NNLM at NJLA: Are you headed to the New Jersey Library Association Annual Conference in May? Come meet and greet with MAR staff! Check out the NNLM preconference, The All of Us Research Program and Public Libraries, to hear about how public libraries can support health literacy, and to learn about health programming ideas. Attend Health and Wellness 101 to learn about collections, resources, and fun ways to help support community health and wellbeing.
The Public Library Association (PLA) has expanded its partnership with the National Network of Libraries of Medicine! Starting this month, PLA and NNLM will team up to raise awareness of the NIH's All of Us Research Program, a historic effort to gather data from one million or more people living in the U.S., to accelerate research and improve health.
Women's History Month – Pictures of Nursing: The Zwerdling Postcard Collection – The Dragonfly, News from the Northwest and Beyond, by PNR
NLM/NIH News
It Takes a Village – Dr. Patricia Flatley Brennan shines a light on the people across the Library who make a remarkable program possible. – NLM Musings from the Mezzanine, Innovations in Health Information from the Director of the U.S. National Library of Medicine
Happy Birthday, Dr. Seuss! – Most people know Theodor Seuss Geisel as Dr. Seuss, but many are unaware that he started his career as a freelance editorial cartoonist in the 1920s. – Circulating Now, from the Historical Collections of the National Library of Medicine
Who Am I? 12 Notable Women in Medical History – To celebrate Women's History Month, this article profiles 12 women who were pioneers in the field of health and medicine. – NLM in Focus, a Look Inside the U.S. National Library of Medicine
– NIH Director's Blog
An Updated PubMed Is on Its Way – NLM Technical Bulletin, Your Source for the Latest Searching Information
NLM Launches a New Exhibition – The U.S. National Library of Medicine (NLM) announces Rise, Serve, Lead! America's Women Physicians, a banner exhibition and companion online adaptation. The exhibition opens March 18, 2019 in commemoration of Women's History Month.
NIH MedlinePlus Magazine: This quarter, comedian Bob Saget talks about his long-time advocacy for scleroderma. Other featured topics include the Opioid Crisis, Acute Flaccid Myelitis, and the HPV Vaccine. Subscribe to receive NIH MedlinePlus Magazine delivered to your home or office, or order MedlinePlus Magazine in bulk for your library.
NIH News in Health: The March 2019 issue is now available, featuring, "The Skinny on Fat: The Good, the Bad, and the Unknown," and, "Practicing Gratitude: Ways to Improve Positivity." Other topics include detecting colorectal cancer, and how physical activity may lessen symptoms of depression.
NLM and NNLM Educational Opportunities
NNLM and NLM classes are free and open to all. Please feel free to share these opportunities!
Food for Thought: Exploring Nutrition Information Resources – March 18, 1:00-2:00 PM ET – Sponsored by MAR, this class is designed to assist librarians, public health workers, health professionals, and the general public in locating authoritative information on nutrition and topics relating to nutrition. Background information on the importance of nutrition information to other health-related topics will be included, and resources for locating nutrition-related statistics and evidence-based practice will also be identified.
PubMed and Beyond: Clinical Resources from the National Library of Medicine – March 18, 2:00-3:00 PM ET – Join MAR for the third in a series of webinars presented for the Association of College and Research Libraries Health Special Interest Group (ACRL HSIG). This presentation will introduce free bedside information resources for the busy clinician. Resources presented will include Clinical Queries in PubMed/MEDLINE and free drug, patient education, and point-of-care resources.
Activate, Collaborate, and Educate: Health Outreach and Programming in Your Community – March 19, 3:00-4:00 PM ET – Join MAR for this webinar that will provide an overview of ideas to conduct health outreach and create health programs for libraries and community/faith based organizations. Participants will learn how to integrate resources from the National Library of Medicine (NLM) and other reputable agencies to introduce community members to NLM resources in fun and engaging ways.
What's Nutrition Got to Do With It? An Introduction to Online and Community-Based Resources for Successful Aging – March 20, 11:00 AM-12:00 PM ET – Sponsored by SCR, the purpose of this presentation is to review the mission and vision of Meals on Wheels America – the oldest and largest organization in the United States representing the community-based nutrition and meal services field. In addition, this presentation will review popular nutrition and meal services provided by the nationwide network of community-based senior nutrition programs, and outline the documented impact these services have recipient health and wellbeing. Webinar participants will also learn about high-quality education and training offered by the National Resource Center on Nutrition and Aging – an online resource center, hosted by Meals on Wheels America.
Keeping Up with the Information Onslaught – March 21, 12:30-1:30 PM ET – Are you suffering from your own information explosion? How as health information professionals can we sustainably organize all that "stuff" that matters to us while keeping up with the literature for both our customers and ourselves? In this webinar Sponsored by MAR, Helen-Ann Brown Epstein, Informationist at the Health Sciences Library Virtua in Mt Laurel, NJ will further discuss her recent article about organizing your resources sustainably. Learn what, how and why to organize your personal and professional collections. Have no fear of tossing and deleting. She will help us design our very own organizing plan.
Health and Wellness at the Library: The Essentials of Providing Consumer Health Services – March 25-April 26, 2019 – Are you interested in consumer health? Does an interactive, robust learning experience with other engaged librarians appeal to you? If so, Join MCR & PSR for this class! Centered around eight core competencies, this interactive 4-week online course provides a rich learning experience to build all the essential skills for providing consumer health information services. Participants are eligible for 12 MLA CE, including credit toward the Consumer Health Information Specialization (CHIS) from MLA.
Improving the Health, Safety, and Well-being of LGBT Populations – March 26, 2:00-3:00 PM ET – Join GMR for a 2019 update on health resources for lesbian, gay, bisexual, and transgender populations. LGBT individuals face many barriers in accessing healthcare, including discrimination, lack of access, misunderstanding, and fear. As a consequence, many LGBT individuals do not regularly access appropriate and timely care. The more informed healthcare professionals are, LGBT patients and clients will become more comfortable in an environment that is often alienating, disrespectful, and traumatic. This class will discuss cultural competency, health information needs, and information resources for working with LGBT patrons. New to this course: resources for emergency preparedness and response.
PubMed for Librarians: Introduction to PubMed – March 26, 2:00-3:30 PM ET – Attend this class with NTO to learn about the difference between PubMed and MEDLINE, how to run a basic PubMed search, assess your search results, analyze search details, customize PubMed with My NCBI, search for a known citation; plus, brief introductions to MeSH, automatic term mapping, search tags and subheadings.
ToxTutor – March 27, 3:00-4:00 PM ET – Join PNR for the next NNLM Resource Picks, our collaborative, bimonthly, webcast series featuring the National Library of Medicine resources. This session will focus on ToxTutor, a self-paced toxicology tutorial, including the history of the resource, how it has evolved over the last 20 years, and the most recent updates and enhancements from 2018.
Getting Started with Information Outreach in Your Community: An Introduction – March 28, 3:00-4:00 PM ET – Sponsored by GMR, this class will provide a background in cultural competence and outreach skills as librarians make outreach efforts to underserved, underrepresented minority populations in their community. The goal of this course is to offer concrete ideas to enable librarians to initiate outreach programs with these populations. Topics include locating community demographics, the importance of developing relationships, the basics of building and developing community-based partnerships, recognition and acceptance of cultural differences, and the importance of cultural competency.
Astronaut Health: Science Education Resources – April 23, 12:00-1:00 PM ET – Join SCR for the first online offering of this course and get ready to spend this summer celebrating the 50th anniversary of the Apollo moon landing with your community and network partners! Instructor Debbie Montenegro, NNLM SCR Consumer Health Coordinator and recently recognized NASA Solar System Ambassador, will walk through various resources from NLM, NIH, and NASA, as well as wonderful communities of practice that are ready to help you get your summer programming together. Get ready to explore where space and health resources collide!
*Please note that the class registration system requires obtaining an NNLM account prior to registration. Learn how to register for classes from the NTO.
Other Items of Interest
Job postings: 
Not Just Deodorant: Teen Hygiene Health Center at the Rockwood Makerspace – WebJunction, the learning place for libraries
#RuralHealthChat: Rural Health Workforce Education and Training – Join RHIhub on Monday, March 18 at 2:00 PM ET for a Twitter chat to discuss the education and training of the rural health workforce, including how rural training is different, factors that determine how likely a student is to practice in a rural area, and strategies to improve your rural community's rural health workforce. Use #RuralHealthChat to join the conversation!
Join the Megathon Challenge to Help Accelerate Alzheimer's Research – April 13th is Citizen Science Day, aimed at involving everyday folks in carrying out real-world scientific research. Public libraries and their communities will have the opportunity to participate in the Megathon Challenge from 1:30 to 3:30 PM ET to help speed up Alzheimer's research by playing an online game called Stall Catchers. Your efforts will help answer important questions about a drug that could be used in Alzheimer's disease treatment. Enlisting the aid of citizen scientists who play the game could save researchers a year in sifting through data for the project.
Blockchain & Decentralization for the Information Industries – March 11-April 21, 2019 – Blockchain technology is a trend on the brink of revolutionizing the public and private sectors, and it is on the radar of many who are curious about its global disruptive potential for accessing and sharing information among individuals, organizations, and governments. This San Jose State University MOOC will provide a background for individuals involved with libraries, urban planning, government agencies, publishing & other organizations to understand the issues and applications of distributed ledger technology. The topics will include: overview of blockchain technology; implementation issues, considerations, and challenges; related decentralized systems; potential applications; and, future directions.
Preparing Adolescents for a Lifetime of Investing in their own Healthcare – March 14, 1:00-2:00 PM ET -The Hospital and Healthsystem Association of Pennsylvania (HAP)'s Person and Family Engagement Council member Linda Miller will be one of the featured presenters on this state-wide webinar. As a high school health teacher, Linda developed a core health topic for her 10th grade students with a hope to change the way we educate our youth as it pertains to their self-care and communications with health care professionals. In addition to Linda, the webinar will include two individuals from the Adolescent Health Initiative at Michigan Medicine. These individuals help to run a program designed to empower youth to actively participate in their own health care for lifelong engagement in the health system. This one hour webinar is appropriate for anyone interested in patient engagement and teaching others how to take an active role in their care. It is offered at no cost and a certificate of attendance will be provided.
Take Your Research Guides from Good to Great (link removed) – March 14, 2:00-3:30 PM ET – Take your research guides from good to great with techniques and guidance from an experienced web professional and LibGuides expert! Learn how to make your guides user friendly on multiple device types; how to identify and fix accessibility problems, especially for users with disabilities; and how to get user data that enable you to improve your guides and demonstrate their impact. Sponsored by MLA; $65 for members / $85 for non-members.
Developing Environmental Health Literacy: Interactive, Problem-Based Science Kits for Diverse Community Audiences – March 20, 12:00-1:00 PM ET – Participants of this webinar will learn about interactive community environmental health education kits. These hands-on kits are on topics including lead poisoning prevention (water and housing), water quality (urban and rural), healthy homes, skin cancer, breast cancer, and pesticide use in the home. The kits were developed in partnership with community groups in diverse communities across the country and Science Take-Out, a science education company. Webinar participants will be able to request free kits for use with their own community groups by May 2019, or they can order them online for later use. Sponsored by the New York State Public Health Association (NYSPHA); Free for members / $10 for non-members. Available CE credit: 1 CHES / 1 CPH
Serving Patrons with Disabilities in Your Library or Clinic (link removed) – April 17, 2:00-3:30 PM ET – Learn how to create welcoming environments for and communicate clearly with people with disabilities in academic and hospital settings. Through a hands-on activity, discussion, live quizzes, and information on resources that address the health information needs of people with disabilities, you will be better able to assist patrons with disabilities and the clinicians who treat them. You will leave with ideas for immediate improvements to your website and quick fixes to your library space, guidelines for clearly and confidently communicating with people with disabilities, and knowledge and skills for making plans for larger improvements. Sponsored by MLA; $65 for members / $85 for non-members.
Mobile Technologies Extending Reach of Primary Care for Substance-Use-Disorders – The National Institute on Drug Abuse (NIDA) is seeking grant applications to develop and test a prototype mobile/tablet technology-based application suitable for U.S. primary care settings, to serve as a low-cost user-friendly tool that primary care providers (PCPs) may use to deliver timely tailored feedback to patients following up on interventions for risky substance use. It should be designed with a specific aim of improving coordination and delivery of indicated services to primary care patients at risk of developing substance use disorders (SUD). The application deadline is March 19, 2019.
2019 Summer Intramural Fellowship Program – The Agency for Healthcare Research and Quality (AHRQ) is soliciting applications for time-limited Fellowship opportunities. AHRQ's mission is to produce evidence to make health care safer, higher quality, more accessible, equitable, and affordable and to work with the HHS and other partners to make sure that the evidence is understood and used. The AHRQ Intramural Fellowship Program provides opportunities for individuals to work with leading health services researchers in the conduct and support of research on "real life" issues that support the Agency's mission and contributes to improvements in health care. Fellows are also afforded the opportunity to work with administrative protocols, gain access to AHRQ-sponsored data sets, and apply statistical analysis methods to broaden the Fellow's understanding of health services research and the Agency' effect on the healthcare system. The deadline to apply is March 26.
Create an obesity prevention game for the chance to win! Join the Office on Women's Health in helping women and girls live healthier lives with Shape of Health: An Obesity Prevention Game (link removed). Research shows that video games can help improve health, so we're challenging organizations and individuals to create a web- or mobile-based game focused on obesity prevention or weight control. Submit your concept by March 31 for the chance to win up to $77,000 in prize money!
Innovations for Healthy Living – Improving Minority Health and Eliminating Health Disparities – The National Institute on Minority Health and Health Disparities (NIMHD) invites Small Business Innovation Research (SBIR) grant applications that propose to conduct innovative research supporting the development of a product, tool, technology, process or service for commercialization with the aim of eliminating disparities in socioeconomically disadvantaged populations, underserved rural populations, and sexual and gender minority populations or improving health in racial/ethnic minority populations. The application deadline is April 1, 2019.
---
MAR Postings is a comprehensive weekly news series authored by the National Network of Libraries of Medicine, Middle Atlantic Region (NNLM MAR)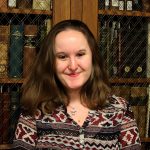 ABOUT Hannah Sinemus
Hannah Sinemus is the Web Experience Coordinator for the Middle Atlantic Region (MAR). Although she updates the MAR web pages, blog, newsletter and social media, Hannah is not the sole author of this content. If you have questions about a MARquee or MAReport posting, please contact the Middle Atlantic Region directly at nnlmmar@pitt.edu.
Email author View all posts by Hannah Sinemus