Weekly Postings
Posted by Hannah Sinemus on April 5th, 2019 Posted in: Weekly Postings

---
See something of interest? Please share our postings with colleagues in your institutions!
Spotlight
2019-2020 Funding Applications Due: The deadline to submit an application for current funding opportunities is today, April 5 at 4:30 PM ET.
NNLM Member Highlight: Learn about the work that MAR partner Libraries without Borders is doing to support literacy in community spaces. Check out the PBS' feature, When a laundromat becomes a library.
National Network of Libraries of Medicine News
Exploring Genetics with Kids and Teens Kit: Members in the Middle Atlantic Region (NY, NJ, PA, DE) can order by April 30 to receive this program-in-a-box that explores DNA and space, just in time for summer programming!
Connect with MAR at an Upcoming Conference: Check out our schedule of upcoming conferences and workshops to learn where you can meet and greet with MAR staff! If you would like to schedule a few minutes to speak with us about your projects or opportunities for partnership, please contact us.
HSLANJ Spring 2019 Offer – Medical librarians in the Middle Atlantic, Southeastern/Atlantic and New England Regions are welcome to participate in the Health Sciences Library Association of New Jersey's Group Licensing Initiave. The deadline to participate in the Spring offer is Friday, May 3.
NNLM Reading Club: Complete an application by April 30 to receive the next NNLM Reading Club book kit, featuring three book selections in support of Mental Health Awareness for May. The NNLM Reading Club is a "ready-to-use" book kit with free and downloadable materials designed to help libraries support the health information needs of their communities.
In-person training opportunity: Join Health Programming Coordinator Michael Balkenhol for a half or full day of free programming on April 18 at the Rochester Regional Library Council Training Center. Michael will be offering two NNLM classes, "Activate, Collaborate and Educate: Health Outreach and Programming in Your Community," and, "Caring for the Mind: Providing Mental Health Information At Your Library." Registration is required. Participants are eligible for a total of 4 MLA CE.
It's National Public Health Week! – MARquee News Highlights
Libraries: Foundations of Strong, Healthy Communities – SEA Currents
Consumer Health Minute: Celebrate National DNA Day – The Dragonfly, News from the Northwest and Beyond, by PNR
NLM/NIH News
National Public Health Week 2019: How NLM Brings Together Libraries and Public Health – This guest post by Derek Johnson from GMR reflects on the question, "How does the National Library of Medicine (NLM) increase access to trustworthy health information to improve the health of communities across the United States?" – NLM Musings from the Mezzanine, Innovations in Health Information from the Director of the U.S. National Library of Medicine
Naming, Networks, and Power in Histories of Medicine in Africa and Networked History: Developing Quantitative Models of Qualitative Phenomena – Viral Networks, Reconnected reunites three scholars who participated in the January 2018 Viral Networks workshop at NLM to share the progress of their research and their thoughts about the future of the digital humanities and the history of medicine. – Circulating Now, from the Historical Collections of the National Library of Medicine
NLM Associate Fellows 2008–2009…10 Years On – Ten years ago, the National Library of Medicine welcomed four recent library science graduates to form a cohort of Associate Fellows who would spend the year learning about NLM, working on projects, and taking those first steps in shaping their careers. NLM in Focus caught up with them to find out where their careers have taken them and what might lie ahead in their next ten years. – NLM in Focus, a Look Inside the U.S. National Library of Medicine
– NIH Director's Blog
NICHSR Tutorial: Finding and Using Health Statistics – This new, interactive course is aimed at students, librarians, and other professionals interested in an introduction to the principles behind health statistics. – NLM Technical Bulletin, Your Source for the Latest Searching Information
NIEHS preps for disaster, health research with derailment scenario – A workshop in Tucson explored needed health research and coordination among partners after a mock chemical release. – The Environmental Factor, Your Online Source for NIEHS News
NIH News in Health: The April 2019 issue of NIH News in Health is now available, featuring, "Cancer Care Widens Its Reach: Reducing Cancer Health Disparities," and "The Inflamed Brain: Recognizing Encephalitis and Meningitis." Other topics include tonsillitis, alcohol consumption, and mental health.
NLM and NNLM Educational Opportunities
NNLM and NLM classes are free and open to all. Please feel free to share these opportunities!
Health Literacy: Its Importance to You – April 8, 1:30-2:30 PM ET – Are you curious as to why health literacy is important to you or anyone in the healthcare field? This introductory hands-on class with MAR will help you understand why this is an issue in healthcare. We will define health literacy today, identify various types of literacy, explore the impact health literacy plays in patient care and discuss how health literacy will affect healthcare in the future.
The Highs and Lows of Medical Cannabis, Opioids and Non-Opioid Pain Management – April 8, 2:00-3:00 PM ET – This Kernel of Knowledge webinar, sponsored by GMR, will provide perspectives of medical cannabis, opioids and non-opioid pain management by an early adopter physician in Illinois, Leslie Mendoza Temple MD, ABOIM. This session will help participants become familiar with the basics of endocannabinoid physiology, therapeutic applications and risks, the potential impact of medical cannabis on opioid prescriptions and spending, clinical experience on pain management, and trusted resources from the National Library of Medicine and National Institutes of Health related to medical cannabis and opioid misuse.
PubMed for Librarians: Automatic Term Mapping – April 9, 2:00-3:30 PM ET – Attend this class with SCR to learn about how PubMed uses Automatic Term Mapping (ATM) to map your keyword searches to the controlled vocabulary of the MeSH database. Learn how ATM allows you to effectively search PubMed with keywords. This session will also look at the explosion feature, what is and isn't included in Search Details, and explore how to search for phrases in PubMed.
Predatory Publishing Practices – What Librarians Need to Know – April 10, 11:00 AM-12:00 PM ET – The current academic discussion surrounding predatory publishing and practices is growing. More and more often, librarians find themselves in the role of facilitating decisions about whether a journal is reputable and where to publish. As publishing has become more complex, so have the questions that librarians need to field. Join this webinar with SCR to learn about predatory publishing in the context of the changing publishing industry, understand why scholars might publish in disreputable journals, discover the impacts on science and health, and gain tools to make informed decisions.
DOCLINE Talkline: What's New? – April 10, 2:00-2:30 PM ET – This show-and-tell webinar with NDCO is for everyone using DOCLINE 6.0 and will cover routing options, type-ahead/auto-suggest menus, Retired Requests display, Receipting Lend Requests, Updated Library Profile, Journals & Holdings, Switch Library, Lend Alerts – Rush & Urgent Patient Care, Delivery Method(s), International Offerings, and more!
Needs Assessments in Research Data Management: What Do We Know and Where are the Gaps? – April 16, 2:00-3:00 PM ET – Libraries have provided research data services in various capacities for over a decade. As a result, many librarians have published on their respective institutions service needs evaluation that determined their service capacity and scope. This webinar with GMR will summarize the current state of published literature, in aggregate, regarding those research data services needs assessments. Participants in this webinar will have an understanding of what is currently known of Research Data Management needs and where the gaps in research are relative to institution type, disciplines supported, and demographics.
There's an App for That! Tips to Evaluate Consumer Apps for Health – April 17,1:00-2:00 PM ET – Mobile applications connect more people to health, wellness, and fitness information than ever before. Across all mobile platforms, fitness and health applications are some of the most popular and most frequently downloaded. How can librarians help consumers and patients navigate the growing field of health and wellness applications? By better understanding how to evaluate applications, librarians can help their users make informed decisions about the apps they choose to download. This webinar with SEA focuses on understanding how to evaluate apps and provides information about recommended apps. Selected apps will be discussed.
Tips and Tricks for Learning Data Visualization – April 17, 4:00-5:00 PM ET – Data visualization in the health sciences can help reveal insights and trends that might otherwise go unnoticed. A clear visualization can convey more information than an endless spreadsheet. However, learning new tools can be challenging, especially if it's your first time tackling a subject. Data visualization tools, in particular, can have high learning curves and it is easy to get overwhelmed with all of the resources and tutorials available. This PNR Rendezvous session will discuss tips and tricks for learning data visualization, with a focusing on two tools, Tableau and ArcGIS.
Astronaut Health: Science Education Resources – April 23, 12:00-1:00 PM ET – Join SCR for the first online offering of this course and get ready to spend this summer celebrating the 50th anniversary of the Apollo moon landing with your community and network partners! Instructor Debbie Montenegro, NNLM SCR Consumer Health Coordinator and recently recognized NASA Solar System Ambassador, will walk through various resources from NLM, NIH, and NASA, as well as wonderful communities of practice that are ready to help you get your summer programming together. Get ready to explore where space and health resources collide!
A Nursing Liaison's Role in Evidence-Based Practice – April 25, 2:00-3:00 PM ET – Evidence-based practice (EBP) is a key part of healthcare today and is of growing importance to nursing practice. The increasing interest in EBP provides librarians with an avenue for partnering with nursing colleagues and demonstrating the value librarians can bring to an organization. This SEA webinar will situate evidence-based practice in modern healthcare and describe how it has become central to nursing practice. The webinar will focus on identifying key roles and strategies librarians can employ to support nurses in applying evidence-based practice to patient care.
Beyond an Apple a Day: Providing Consumer Health Information at Your Library – April 26, 2:00-4:00 PM ET – Sponsored by SCR, this class will teach you the basics of providing consumer health information at your library, from the health reference interview and planning your own health program, to free health resources from the National Library of Medicine and other trustworthy sources. This class is eligible for 2 hours of MLA Continuing Education credit that can be counted toward a Consumer Health Information Specialization.
*Please note that the class registration system requires obtaining an NNLM account prior to registration. Learn how to register for classes from the NTO.
Other Items of Interest
Job postings:
Head of Patron Services, Ginsburg Health Sciences Library at Temple University, Philadelphia, PA (this link has been removed)
Head, STEM for Engagement and Outreach, Penn State University Libraries, University Park, PA
Head of the Library Resource Acquisitions Unit, University of Pittsburgh Library System, Pittsburgh, PA
Data Services Librarian, New York University Health Sciences Library, New York, NY
Director, Medical Library at Jersey Shore University Medical Center, Neptune, NJ
Supervisory Librarian (link removed), Collection Development and Acquisitions Section, Technical Services Division, Library Operations, National Library of Medicine, Bethesda, MD
Outreach Coordinator, National Network of Libraries of Medicine, Pacific Northwest Region (NNLM PNR), University of Washington Health Sciences Library, Seattle, WA
With New QuestionBuilder App AHRQ Takes Exciting Step Forward in Digital Healthcare – AHRQ Views
National Library Week is just around the corner, April 7-13. It's not too late to participate! Check out the American Library Association's 19 Ways to Celebrate National Library Week, sign up to participate in the Megathon Challenge for Citizen Science day on April 13, and download or order some free Libraries Transform materials to spread awareness of how Libraries = Strong Communities.
Join the Megathon Challenge to Help Accelerate Alzheimer's Research – April 13th is Citizen Science Day, aimed at involving everyday folks in carrying out real-world scientific research. Public libraries and their communities will have the opportunity to participate in the Megathon Challenge from 1:30 to 3:30 PM ET to help speed up Alzheimer's research by playing an online game called Stall Catchers. Your efforts will help answer important questions about a drug that could be used in Alzheimer's disease treatment. Enlisting the aid of citizen scientists who play the game could save researchers a year in sifting through data for the project.
Serving Patrons with Disabilities in Your Library or Clinic (link removed) – April 17, 2:00-3:30 PM ET – Learn how to create welcoming environments for and communicate clearly with people with disabilities in academic and hospital settings. Through a hands-on activity, discussion, live quizzes, and information on resources that address the health information needs of people with disabilities, you will be better able to assist patrons with disabilities and the clinicians who treat them. You will leave with ideas for immediate improvements to your website and quick fixes to your library space, guidelines for clearly and confidently communicating with people with disabilities, and knowledge and skills for making plans for larger improvements. Sponsored by MLA; $65 for members / $85 for non-members.
Raising the Bar on Evidence Research: Library Leadership in Systematic Review Management – April 25, 1:00-2:00 PM ET – Join this webinar, sponsored by Covidence, to learn from a panel of library professionals about best practices for providing an effective systematic review service. Evidence research activity is escalating in all academic areas, and presenters will share insights about why it's important to have a strategy to efficiently facilitate review progress and keep research quality high.
---
MAR Postings is a comprehensive weekly news series authored by the National Network of Libraries of Medicine, Middle Atlantic Region (NNLM MAR)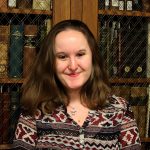 ABOUT Hannah Sinemus
Hannah Sinemus is the Web Experience Coordinator for the Middle Atlantic Region (MAR). Although she updates the MAR web pages, blog, newsletter and social media, Hannah is not the sole author of this content. If you have questions about a MARquee or MAReport posting, please contact the Middle Atlantic Region directly at nnlmmar@pitt.edu.
Email author View all posts by Hannah Sinemus