Weekly Postings
Posted by Hannah Sinemus on May 24th, 2019 Posted in: Weekly Postings

---
See something of interest? Please share our postings with colleagues in your institutions!
Spotlight
New on MedlinePlus: check out the five animated videos now available on MedlinePlus that explain topics in health and medicine, and answer frequently asked questions about diseases, health conditions, and wellness issues. Some of the videos are also available in Spanish!
National Network of Libraries of Medicine News
Preconference with NNLM at NJLA: Join Veronica Leigh Milliner and Michael Balkenhol in Atlantic City, NJ on May 29 from 2:00-5:00 PM ET for The All of Us Research Program and Public Libraries: New Opportunities for Health Literacy. This New Jersey Library Association Preconference will discuss programming ideas, funding opportunities, and community engagement for public libraries around issues of health literacy. Through hands-on activities, attendees will learn about authoritative health information resources and explore how to create fun and informative health & wellness programming.
Upcoming: PubMed for Librarians – MARquee News Highlights
Register Your National HIV Testing Day Events! – SEA Currents
Now Available: NLM Update Presentation Slides from MLA 2019! – Newsbits from PSR
A Focus on #citeNLM 2019 – Elevating Health Equity: Wikipedia Edit-a-thon – NER Update
DOCLINE 6 Routing Changes – DOCLINE Talkline
Connect with MAR: There are so many ways to stay up-to-date with our activities and opportunities! You can Follow us on Twitter and Instagram, Like us on Facebook, read our blog and newsletter, and don't forget to share with your colleagues!
NLM/NIH News
Paying It Forward – We're approaching conference season and with it, the awards that honor the best in our professions. It's thrilling to be recognized by one's peers for notable accomplishments or a stellar career. But it can be just as rewarding to nominate someone for such an honor. – NLM Musings from the Mezzanine, Innovations in Health Information from the Director of the U.S. National Library of Medicine
Celebrating the Graduation Season – Ephraim Sheppard Wynn's diary is a unique passport into the everyday life of a typical late 19th century medical student. Readers can follow his daily routine of attending classes and recording notes, taking quizzes, attending study groups, taking his final oral exams, and hanging out with his friends before the last big day. – Circulating Now, from the Historical Collections of the National Library of Medicine
A Nose for Science – Our nose does a lot more than take in oxygen, smell, and sometimes sniffle. This complex organ also helps us taste and, as many of us notice during spring allergy season when our noses get stuffy, it even provides some important anatomic features to enable us to speak clearly. – NIH Director's Blog
PubMed Update: MLA 2019 – In this 45-minute presentation, Marie Collins with Kathi Canese of the National Center for Biotechnology Information, National Library of Medicine, present the upcoming new interface for PubMed, now available for testing at PubMed Labs. This presentation was recorded at the Medical Library Association Annual Meeting in Chicago, Illinois, May 5th 2019. Watch the video or view the transcript.
NLM Welcomes Applications to its Michael E. DeBakey Fellowship in the History of Medicine for 2020 – The NLM Michael E. DeBakey Fellowship in the History of Medicine provides up to $10,000 to support research in the historical collections of the National Library of Medicine. To receive consideration, all required materials must be submitted to the online application portal, by midnight ET on September 30, 2019.
The Friends of the National Library of Medicine 2019 Conference – Registration is now open for this annual conference, co-sponsored by the National Library of Medicine! The theme this year is "Creating Connections: Advances in the Research Use of Electronic Health Records." The conference will take place June 18-19 at the Lister Hill Center for Biomedical Communications in Bethesda, MD.
NLM Announces 2019-2020 Associate Fellows – This one-year program, beginning in September every year, offers a robust educational and leadership experience, ranging from formal lectures and presentations to projects in operations, research and development, policy, and data analysis, all within the context of the role of a national library on the national and international stage.
New NLM Exhibition: In recognition of the 50th anniversary of the first commercially available vaccine to prevent rubella, the U.S. National Library of Medicine (NLM) announces Rashes to Research: Scientists and Parents Confront the Rubella Epidemic of 1964, a banner exhibition and companion online adaptation. The exhibition opens June 3, 2019.
New Video: Data Discovery in PMC and PubMed
NLM and NNLM Educational Opportunities
NNLM and NLM classes are free and open to all. Please feel free to share these opportunities!
Tools for Data-Powered Discovery: NLM's Data Discovery and Pillbox – May 29, 3:00-4:00 PM ET – Join SCR for the next session of Resource Picks, NNLM's collaborative, bimonthly, webcast series featuring the National Library of Medicine resources. As the National Library of Medicine transitions to become a platform for biomedical discovery and data-powered health, one area of focus is building a workforce for data-driven research and health. In support of this strategic goal, NLM launched Data Discovery, an online platform for making data findable, interoperable, accessible, and reusable (the FAIR principles). In addition to browser-based exploration, filtering, and visualization of data, Data Discovery includes Application Programming Interfaces (APIs) to help researchers and developers build applications that leverage its datasets. Pillbox, NLM's pill identification and reference resource, long overdue for redesign, was rebuilt using Data Discovery as its foundation to showcase the power of this platform.
What Problem are We Trying to Solve? How Continuing Education Professionals Help Close the Gap – June 4, 2:00-3:00 PM ET – Continuing education in the healthcare professions is transitioning to delivering meaningful and measureable outcomes. INCEDO, the office of continuing education at UNT Health Science Center, offers CE programming that is interprofessional/multi-disciplinary and focuses on changing behaviors of clinicians to optimize patient care. In this webinar with SCR, insight to the inner workings and skillsets of a continuing education office will be provided along with key take-home points to initiate collaboration on innovative approaches to clinical continuing education.
DOCLINE Talkline: Did You Know… – June 6, 2:00-3:00 PM ET – In the upcoming session of DOCLINE Talkline, Lis Unger, NLM DOCLINE Team Lead and Erin Latta, NNLM DOCLINE Coordinator will share some Tips & Tricks for DOCLINE 6 use.
Integrating Cultural Humility into Practice – June 6, 3:00-4:00 PM ET – In order to provide the best service possible and to stay true to the profession's code of ethics we must understand the influence that culture has on our ability to "work without prejudice" according to MLA Code of Ethics (2010) and "providing the highest level of service to all library users… equitable service policies; equitable access; and accurate, unbiased, and courteous responses to all requests" found in ALA Professional Ethics (2017). Cultural humility urges us to engage in critical, consistent self-reflection and critique with the understanding that being patron-centered is important to moving through an equitable profession. Sponsored by GMR, this webinar will provide an overview of cultural humility, the similarities and differences between cultural humility and cultural competency, understanding the importance of cultural humility in healthcare and health sciences librarianship, and how to adopt a cultural humility framework.
Caring for LGBTQ+ Youth – June 7, 2:00-3:00 PM ET – Join GMR for a Pride Month Kernel of Knowledge session presented by Katherine L Imborek, MD, entitled Caring for LGBTQ+ Youth. This presentation will detail foundational terms and definitions imperative for respectful interactions with lesbian, gay, bisexual, transgender, queer, and questioning (LGBTQ+) persons. There will be a specific focus on health care needs specific to LGBTQ youth.
Wellness in the Library Workplace – June 10-23, 2019 – You're a library worker. You're already helping those in your community find health information. As a library worker, what are you doing to manage your own well-being? Individual and community well-being are inherently connected. Thus, it is critical that workplaces be an area of wellness for their employees. Join this asynchronous online course with GMR to discover ways to improve your own personal well-being and create a healthy workplace. If you are a supervisor, how are you helping to ensure your staff stays healthy (physically, emotionally, etc.)? We will also discuss ways to increase overall wellness for all staff in libraries so that we have happy, healthy and safe work environments.
Panels as Windows: Graphic Medicine and Empathy, a Tool to Understanding Patients, Caregivers, and Healthcare Professionals – June 12, 11:00 AM-12:00 PM ET – Graphic medicine is comics about health. This communication medium has received an increase in attention over the last decade. A major reason for this is due to findings that it is well suited to increase empathy in healthcare students, healthcare professionals and caregivers. This webinar with SCR will deepen the discussion on graphic medicine and medical humanities by diving into implications of emotional understanding and recognition of humanity in health. Participants of this webinar will examine the use of comics to communicate various perspectives in the healthcare process.
mHealth: Mobile Technologies to Improve Community Health – June 18, 12:00-1:00 PM ET – Join SCR for the first online offering of mHealth! Learn about emerging technologies and trends, and how consumer health devices can be used to impact individual health behavior and the overall health of a community. This class draws on the latest research and trends to give participants to a big picture look at mHealth, telemedicine, and related issues. Learn about how health systems are beginning to develop or incorporate new technologies for remote patient monitoring and improving clinical care. What laws and policies have been formed to govern these devices? This course will also take a close look at community health and the role of mHealth in surveillance and public health interventions.
Libraries Connecting You to Coverage – June 19, 4:00-5:00 PM ET – Libraries all over are taking steps to increase consumer education around health insurance and information. How can your library help? This PNR webinar will help public library staff better understand the importance of health insurance literacy, how to promote accurate health information and resources, and how to develop partnerships to advocate for a healthy community.
New Approaches to Health and Wellness Library Programming – June 19, 4:00-5:00 PM ET – Many communities are embarking on health and wellness initiatives directed at controlling healthcare costs and preventing substance abuse. There is a role for libraries as the arbitrators of information to provide tools and education on health and wellness topics. Health information literacy is a facet of information literacy that is often not addressed through traditional library services. Sponsored by MCR, this webinar will introduce the audience to the trauma-based approach and resilience and explain how they utilized these approaches to inform their libraries' programming. This presentation will provide ideas and resources that can be scaled for use at both large and small libraries of all types.
On-demand: Looking for more self-paced learning opportunities and a way to kick start your PubMed search skills? PubMed Essentials from NTO is made up of 12 very short video-modules with interactive exercises built into each video-module so you can explore PubMed at your own pace.
*Please note that the class registration system requires obtaining an NNLM account prior to registration. Learn how to register for classes from the NTO.
Other Items of Interest
Promoting Change Through Learning: AHRQ Builds Momentum for Learning Health Systems – AHRQ Views
Healthier Communities: Libraries Improve Health Literacy, Access – ALA Policy Perspectives
Critical Appraisal for Librarians: Evaluating Randomized Controlled Trials (link removed) – June 11, 2:00-3:30 PM ET – Randomized controlled trials (RCTs) are among the most important kinds of studies that are used to answer clinical and systematic review questions. But not all RCT studies are good enough to share with clinicians or include in reviews. This webinar will give you tools to evaluate the quality of RCT studies. Attendees will learn how to apply RCT validity criteria, spot bias, critique study methodologies, calculate basic results, interpret results, and clearly communicate the meaning and value of RCT studies to patients and clinicians. You will leave with new skills in reading and evaluating RCT studies and increased confidence in your ability to contribute to evidence-based medicine (EBM). Sponsored by MLA; $65 for members / $85 for non-members.
Critical Contributions: Developing Research Appraisal Skills at Your Institution (link removed) – June 26, 2:00-3:30 PM ET – With the reproducibility crisis in biomedical and health sciences and the ever-present necessity of basing medical practice on valid research, medical librarians have an opening to expand their contributions to health care and raise their status by teaching critical appraisal at their institutions. Abraham Wheeler and Amy Blevins aim to get you fired up about teaching in this new area! Attendees will learn why critical appraisal is an emerging need in health sciences programs, how librarians can fill a gap in critical appraisal expertise, and how you can increase your involvement in the evidence-based medicine (EBM) curriculum at your institution. You will understand the essence of critical appraisal and its place in the cycle of EBM and learn steps that you can take to develop and improve your critical appraisal skills. Sponsored by MLA; $65 for members / $85 for non-members.
Getting Started with Interprofessional Education at Your Institution (link removed) – July 11, 2:00-3:30 PM ET – Develop the skills and knowledge that enable you to become involved with interprofessional education at your institution. Learn how to plan for success with an interprofessional education roadmap that addresses the core areas of librarian integration into interprofessional education–academic, clinical, and community engagement–and create an individualized action plan for IPEP involvement at your institution. Sponsored by MLA; $65 for members / $85 for non-members.
WPWVC/ ACRL Spring Conference – Join the Western Pennsylvania/West Virginia Chapter of the Association of College & Research Libraries on June 7 at Washington & Jefferson College for their 2019 Spring Conference. This year's theme is Technology: Making it Work for Your Library. $25 for Members; $35 for non-Members; $15 for students.
Navigating LGBTQ Adolescent Health for the Healthcare Provider – Join the New York State Area Health Education Center on July 12 in Buffalo, NY for a full day of free programming! Lesbian, gay, bisexual, transgender, and queer (LGBTQ) youth must navigate the typical challenges of adolescence while also managing the social stigma associated with their emerging sexual/gender identities. This seminar will highlight the unique health and developmental challenges of LGBTQ youth, and discuss ways to address these issues in the clinical setting. Attendees are eligible for 5.5 Social Work CEUs, Licensed Mental Health Counselor CEUs, Nursing CNEs or Physician CMEs. Early Bird Registration: $100 for professionals; $15 for students.
2019 PA Forward Information Literacy Summit – Join the Pennsylvania Library Association on July 15 for the 2019 PA Forward Information Literacy Summit in Summerdale, PA. This year's summit is looking at information literacy and how it intersects with basic, civic and social, health and financial literacy, helping individuals navigate various information channels and understanding the role all libraries have in the discovery and application of credible information. Online registration is available until June 30.
OpenCon 2019 in Philadelphia, PA – Join Temple University on November 1 for OpenCon Philly, a free one-day series of panels and interactive workshops for idea exchange and learning around open access, open education, and open data. Connect with regional colleagues and find future collaborators as you share success stories, learn from each other's failures, and discuss challenges in your work towards making research, educational materials, data, and government information more equitable and accessible to all. This event is free and open to all. RSVP to stay in the loop and be notified of the call for presentations! A registration form will be forthcoming closer to the event.
---
MAR Postings is a comprehensive weekly news series authored by the National Network of Libraries of Medicine, Middle Atlantic Region (NNLM MAR)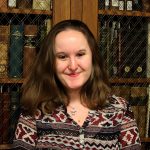 ABOUT Hannah Sinemus
Hannah Sinemus is the Web Experience Coordinator for the Middle Atlantic Region (MAR). Although she updates the MAR web pages, blog, newsletter and social media, Hannah is not the sole author of this content. If you have questions about a MARquee or MAReport posting, please contact the Middle Atlantic Region directly at nnlmmar@pitt.edu.
Email author View all posts by Hannah Sinemus