Weekly Postings
Posted by Hannah Sinemus on June 14th, 2019 Posted in: Weekly Postings

---
See something of interest? Please share our postings with colleagues in your institutions!
Spotlight
National Health Observances: Looking for tools and materials to promote Men's Health and Pride? Check out the NNLM Community Engagement Network's National Health Observances page for premade slides, handouts, social media blurbs, and kits that support health programming throughout the year.
National Network of Libraries of Medicine News
MAR at ALA: Going to the ALA Annual Conference in Washington D.C.? Stop by the NNLM Exhibit Hall Booth on Saturday, June 22 from 2:00-4:00 PM to meet MAR Health Programming Coordinator, Michael Balkenhol!
Congratulations to the NNLM Training and Web Services Offices (NTO & NWSO) on publishing their case study, Learning to Love the LOR: Implementing an Internal Learning Object Repository at a Large National Organization.

New on YouTube: Healthy Aging: Celebrate National Senior Health & Fitness Day® with "Go4Life," May 22, 2019
NLM/NIH News
Socio-legal Barriers to Data Reuse – The FAIR data principles—Findable, Accessible, Interoperable, and Reusable—are a terrific set of goals for all of us to strive for in our data sharing, but they detail little about how to realize effective data reuse. If we are to grow innovation from our collective data resources, we must look to pioneers in data harmonization for insight into the specific advantages and challenges of data reuse at scale. – NLM Musings from the Mezzanine, Innovations in Health Information from the Director of the U.S. National Library of Medicine
Delivering on a Commitment: The NIH Manuscript Submission Team – Every month, the NIHMS team receives approximately 6,000 to 8,000 manuscripts for submission to PubMed Central (PMC). It's part of a mission to make government-funded research available to everyone, everywhere, at any time. – NLM in Focus, a Look Inside the U.S. National Library of Medicine
Rashes to Research: Scientists and Parents Confront the 1964 Rubella Epidemic – In recognition of the 50th anniversary of the first commercial available vaccine to prevent rubella, NLM launched the exhibition Rashes to Research: Scientists and Parents Confront the 1964 Rubella Epidemic on June 3rd. Ashley Bowen, PhD, is guest curator of Rashes to Research. Circulating Now interviewed her about her work on the exhibition. – Circulating Now, from the Historical Collections of the National Library of Medicine
In Memory of Andrew Lee – A lot of young people are driven—driven to get a good education, land a great job, find true love, or see the world. But, today, I want to honor the life of a young man who was driven by something even bigger. Andrew Lee was driven to cure kidney cancer—not only for himself, but for others as well. – NIH Director's Blog
Subscribe to the NLM Technical Bulletin for the latest updates on NLM tools you may be using! The current issue recently highlighted the launch of the MEDLINE Publisher Portal, a new platform for submitting and managing MEDLINE applications.
NLM Welcomes Applications to its Michael E. DeBakey Fellowship in the History of Medicine for 2020 – The NLM Michael E. DeBakey Fellowship in the History of Medicine provides up to $10,000 to support research in the historical collections of the National Library of Medicine. To receive consideration, all required materials must be submitted to the online application portal, by midnight ET on September 30, 2019.
HIV/AIDS Community Information Outreach Projects – The National Library of Medicine is pleased to announce the solicitation of proposals from organizations and libraries to design and conduct projects that will improve access to HIV/AIDS related health information for patients, the affected community, and their caregivers. Awards are offered for up to $50,000. The deadline to submit a proposal is July 12, 2:00 PM ET.
NIH News in Health: The June 2019 issue features "Parenting Teens: Guiding Kids Through Turbuent Years," and, "Beating Bursitis: Take Care of Your Joint Cushions." Other topics include telemedicine, smoking and heart health, and coping with cancer.
NLM and NNLM Educational Opportunities
NNLM and NLM classes are free and open to all. Please feel free to share these opportunities!
June 2019
mHealth: Mobile Technologies to Improve Community Health – June 18, 12:00-1:00 PM ET – Join the South Central Region (SCR) for the first online offering of mHealth! Learn about emerging technologies and trends, and how consumer health devices can be used to impact individual health behavior and the overall health of a community. This class draws on the latest research and trends to give participants to a big picture look at mHealth, telemedicine, and related issues. Learn about how health systems are beginning to develop or incorporate new technologies for remote patient monitoring and improving clinical care. What laws and policies have been formed to govern these devices? This course will also take a close look at community health and the role of mHealth in surveillance and public health interventions.
Diversity & Social Justice: A Starting Place – June 19, 12:00-1:00 PM ET – Join the Pacific Northwest Region (PNR) for this first in a series of nine webinars about Diversity, Equity, and Inclusion! Unlike other online diversity trainings, this course introduces the concepts that you can utilize in your own life immediately. Regardless of your identities and lived experiences, the concept of how we coexist, interact, and impact one another is imperative to build better teams, better connections, and deeper relationships. Spend an hour, reflecting on how you fit into the conversation of diversity. Coming to terms with our own unique positive and negative bias as well as how that intersects with our responsibility of perception and sense of entitlement to validation is the foundation of social justice work.
Libraries Connecting You to Coverage – June 19, 4:00-5:00 PM ET – Libraries all over are taking steps to increase consumer education around health insurance and information. How can your library help? This Pacific Northwest Region (PNR) webinar will help public library staff better understand the importance of health insurance literacy, how to promote accurate health information and resources, and how to develop partnerships to advocate for a healthy community.
New Approaches to Health and Wellness Library Programming – June 19, 4:00-5:00 PM ET – Many communities are embarking on health and wellness initiatives directed at controlling healthcare costs and preventing substance abuse. There is a role for libraries as the arbitrators of information to provide tools and education on health and wellness topics. Health information literacy is a facet of information literacy that is often not addressed through traditional library services. Sponsored by the Mid-Continental Region (MCR), this webinar will introduce the audience to the trauma-based approach and resilience and explain how they utilized these approaches to inform their libraries' programming. This presentation will provide ideas and resources that can be scaled for use at both large and small libraries of all types.
Marketing Research Data Management (RDM) Services – June 20, 1:00-2:00 PM ET – Join the New England Region (NER) and guest presenter Jill Stover Heinz, the Director of User Experience at the University of Virginia, to explore strategies to market Research Data Management (RDM) services in your library. She is the author of the book, "Library Marketing: From Passion to Practice." She's a librarian who wants her work to connect with users, so they can benefit from all of the amazing resources and services libraries offer. Marketing offers us an effective way to connect with our users and to support data sharing and open science.
How the Trauma Informed Approach Can Help Treat Substance Use Disorder – June 26, 1:00-2:00 PM ET – People who experience trauma- especially Adverse Childhood Experiences (ACEs)- are at an elevated risk for substance use disorders, mental illness, and physical disorders. Trauma-informed care (TIC) is an evidence-based approach to deliver healthcare in a way that recognizes and responds to the long-term health effects of the experience of trauma. Upon completion of this webinar with the New England Region (NER), participants will be able to explain the connection between Adverse Childhood Experiences (ACEs) and Substance Use Disorders, describe promising practices for implementing the trauma-informed care approach, and consider how trauma-informed care might work in your organization.
Resources for Community Health Workers – June 26, 2:00-3:00 PM ET – Community Health Workers (CHWs) play an important role in connecting their communities with healthcare and services. Sponsored by the Middle Atlantic Region (MAR), this session will provide information about how Community Health Workers can link their community with quality health information using resources from the National Library of Medicine. In addition to appropriate information tools for CHWs, the audience will learn about projects that have put NLM resources to use in CHW training and community education. Guest speaker, Elizabeth Schaffer, MPH, MS, CHES will join to discuss how she integrated MedlinePlus into a 100-hour CHW training program.
July 2019
From Beyond our Borders: Providing Multilingual and Multicultural Health Information – July 9, 1:00-2:00 PM ET – This one-hour webinar with The Greater Midwest and Middle Atlantic Regions (GMR/MAR) will provide a basic introduction to foreign-born populations. The presentation will start with some background data about immigrants, refugees, and asylum seekers. We'll touch briefly on some health challenges and barriers to care that these population groups face and discuss how to integrate cultural competence and humility into your work. Finally, we'll review the CDC's Refugee Health Portals and the National Library of Medicine's MedlinePlus, HealthReach, and Specialized Information Services resources. Participants are eligible for 1 MLA CE and 1 category-I contact hour for CHES/MCHES.
PubMed for Librarians: Introduction – July 9, 2:00-3:30 PM ET – Join the Greater Midwest Region (GMR) for this synchronous, online class that includes hands-on exercises. Attend this class to learn about the difference between PubMed and MEDLINE, how to run a basic PubMed search, assess your search results, analyze search details, customize PubMed with My NCBI, and search for a known citation; plus, brief introductions to MeSH, automatic term mapping, search tags and subheadings.
RDM Solutions for Smaller Institutions – July 11, 1:00-2:00 PM ET – Are you a trying to figure out how to incorporate RDM services at your smaller institution? Join the New England Region (NER) and guests from the Ryan Clement the Data Services Librarian at Middlebury College and Wendy Shook the Science Data Librarian, at Middlebury College, as they discuss research data management (RDM) services at a smaller liberal arts college. The webinar will introduce challenges and the innovative solutions as described in the paper "Team Based Data Management Instruction at Small Liberal Arts Colleges" and a case study from what is currently being done at Middlebury College and future plans.
PubMed for Librarians: Medical Subject Headings (MeSH) – July 16, 2:00-3:30 PM ET – Join the Greater Midwest Region (GMR) for this class to learn about the National Library of Medicine's Medical Subject Headings (MeSH) database. This webinar will talk about the 4 different types of MeSH terms, how searchers can benefit from using MesH to build a search, the structure of the MeSH database, and look at the components of a MeSH record.
Making Sense of Numbers: Understanding Risks and Benefits – July 17, 1:30-3:00 PM ET – Numeracy literacy is not only a problem for individuals receiving health information but also for those providing information that contain numbers. This class with the Middle Atlantic Region (MAR) is a basic introduction for anyone who wants to understand how to communicate health information that involves numeracy. Learn to communicate health statistics in clear and easy to understand language. In this 1.5 hour class, participants will also be introduced to several tools that will help in the development of educational materials.
*Please note that the class registration system requires obtaining an NNLM account prior to registration. Learn how to register for classes from the NTO.
Other Items of Interest
Job postings:
Informationist (three positions available), National Institutes of Health Library, Montgomery County, MD
Teaching & Learning Engagement Librarian, Virginia Tech University Libraries, Blacksburg, VA
Research Data Librarian (link removed) , University of Pittsburgh Library System, Pittsburgh, PA
Research Collection Coordinator (link removed) , University of Pittsburgh Library System, Pittsburgh, PA
'Laundromat Library' Opens In McKeesport, With The Aim Of Improving Childhood Literacy – 90.5 WESA, Pittsburgh's NPR News Station
State's Second 'Laundromat Library' Coming to Olympia – The Tube City Almanac, Community news for McKeesport, White Oak, Duquesne, North Versailles and beyond
Critical Contributions: Developing Research Appraisal Skills at Your Institution (link removed) – June 26, 2:00-3:30 PM ET – With the reproducibility crisis in biomedical and health sciences and the ever-present necessity of basing medical practice on valid research, medical librarians have an opening to expand their contributions to health care and raise their status by teaching critical appraisal at their institutions. Abraham Wheeler and Amy Blevins aim to get you fired up about teaching in this new area! Attendees will learn why critical appraisal is an emerging need in health sciences programs, how librarians can fill a gap in critical appraisal expertise, and how you can increase your involvement in the evidence-based medicine (EBM) curriculum at your institution. You will understand the essence of critical appraisal and its place in the cycle of EBM and learn steps that you can take to develop and improve your critical appraisal skills. Sponsored by MLA; $65 for members / $85 for non-members.
Getting Started with Interprofessional Education at Your Institution (link removed) – July 11, 2:00-3:30 PM ET – Develop the skills and knowledge that enable you to become involved with interprofessional education at your institution. Learn how to plan for success with an interprofessional education roadmap that addresses the core areas of librarian integration into interprofessional education–academic, clinical, and community engagement–and create an individualized action plan for IPEP involvement at your institution. Sponsored by MLA; $65 for members / $85 for non-members.
Association of Specialized Government and Cooperative Library Agencies (ASGCLA) Consumer Health Information Librarians Interest Group – June 23, 10:30-11:30 ET – Does your library currently or have interest in providing health outreach and programming? Want to know what free and reliable health and wellness information resources are available to you for youth, adults and underserved populations? Join the ASGCLA CHIL group at the ALA Annual Conference in Washington, D.C. to discuss consumer health topics of interest such as libraries response to the opiod crisis, providing health information to vulnerable populations, ready to use health programs for librarians and training and funding from your Regional Medical Library. Come and learn how to develop long-term partnerships and collaborations to share trusted health information with members of your community.
Navigating LGBTQ Adolescent Health for the Healthcare Provider – Join the New York State Area Health Education Center on July 12 in Buffalo, NY for a full day of free programming! Lesbian, gay, bisexual, transgender, and queer (LGBTQ) youth must navigate the typical challenges of adolescence while also managing the social stigma associated with their emerging sexual/gender identities. This seminar will highlight the unique health and developmental challenges of LGBTQ youth, and discuss ways to address these issues in the clinical setting. Attendees are eligible for 5.5 Social Work CEUs, Licensed Mental Health Counselor CEUs, Nursing CNEs or Physician CMEs. Early Bird Registration: $100 for professionals; $15 for students.
2019 PA Forward Information Literacy Summit – Join the Pennsylvania Library Association on July 15 for the 2019 PA Forward Information Literacy Summit in Summerdale, PA. This year's summit is looking at information literacy and how it intersects with basic, civic and social, health and financial literacy, helping individuals navigate various information channels and understanding the role all libraries have in the discovery and application of credible information. Online registration is available until June 30.
2020 Symposium on the Future of Libraries – The Center for the Future of Libraries is accepting session proposals for this three-day symposium exploring the near-term trends already inspiring innovation in academic, public, school, and special libraries, and the longer-term trends that will help us adapt to the needs of our communities. The Symposium on the Future of Libraries is included with full registration for the 2020 ALA Midwinter Meeting and Exhibits. First review of proposals will begin July 15 – priority placement will be given to those proposals received by the first review date. The call for proposals will close on August 15.
OpenCon 2019 in Philadelphia, PA – Join Temple University on November 1 for OpenCon Philly, a free one-day series of panels and interactive workshops for idea exchange and learning around open access, open education, and open data. Connect with regional colleagues and find future collaborators as you share success stories, learn from each other's failures, and discuss challenges in your work towards making research, educational materials, data, and government information more equitable and accessible to all. This event is free and open to all. RSVP to stay in the loop and be notified of the call for presentations! A registration form will be forthcoming closer to the event.
---
MAR Postings is a comprehensive weekly news series authored by the National Network of Libraries of Medicine, Middle Atlantic Region (NNLM MAR)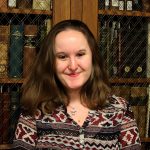 ABOUT Hannah Sinemus
Hannah Sinemus is the Web Experience Coordinator for the Middle Atlantic Region (MAR). Although she updates the MAR web pages, blog, newsletter and social media, Hannah is not the sole author of this content. If you have questions about a MARquee or MAReport posting, please contact the Middle Atlantic Region directly at nnlmmar@pitt.edu.
Email author View all posts by Hannah Sinemus