Boost Health Programming with National Health Observances
Posted by Hannah Sinemus on June 17th, 2019 Posted in: The MAReport
Tags: 2019 Issue 2
---
Looking for ways to engage in some health programming but not sure how to get started? The NNLM All of Us Community Engagement Network provides resources for public libraries and other public facing institutions to support themes of National Health Observances (NHOs) throughout the year. From Mental Health Month to Poison Prevention Week, content supports awareness around popular health issues and supports programming and information for NNLM network members. Resources support access to health information, education to increase health literacy, and raise awareness of health topics related to the All of Us Research Program. Content is free to download and use from the NNLM All of Us Community Engagement Network website. Some content is also available to order (for free!) and have shipped to your library. Here are some examples of the NHO resources available:
Electronic Slides: Electronic bulletin slides are a grab-and-go resource to use on electronic bulletin boards, websites, computers screen backgrounds, kiosks, and more.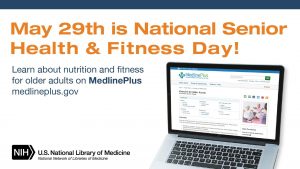 Handouts: Informational handouts can be used as print resources in a library, in conjunction with a health program, or as an additional resource with an educational display. For example, the nutrition month handout "Your Guide to Eating Well" provides information on online resources that supporting healthy eating habits. This can be shared as part of a book display of healthy cookbooks available in the library or as part of a cooking program. There are numerous possibilities to integrate into the health-focused work your library is already doing.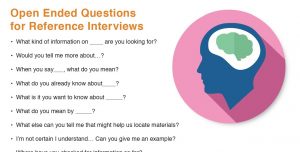 Social Media Communications: There are also social media images and sample posts available for your library to share. By sending out a tweet or posting on Facebook about NHOs like National Prescription Take Back Day, you can inform those in your community and assist them in finding collection sites.
Programming Materials: From programming guides on air quality awareness, to months focused on different community demographics and more, there are programming materials that provide additional background information about the National Health Observances along with sample programs that you can implement at your library. Many of the programs can be performed for low-to-no cost and integrate trusted health information resources from the National Library of Medicine.

The National Health Observances resource page provides additional materials such as handouts and recordings of webinars for professional development. Even though content is focused on the National Health Observance themes throughout the year, materials can be used year-round to align with your library's program schedule and patrons' interest. Interested in trying some National Health Observance content out in your library or organization? Have you used any of our NHO resources? We would love to hear your feedback! Reach out to NNLM All of Us Community Engagement Coordinator, Veronica Milliner at VLM38@pitt.edu with any feedback or to set up a webinar for staff on how to use these free resources in your organization. You can also visit the National Health Observances page to stay up to date on content created by the NNLM All of Us Community Engagement Network.
---
Written by Veronica Leigh Milliner, All of Us Community Engagement Coordinator, for the Spring 2019 edition of The MAReport quarterly newsletter.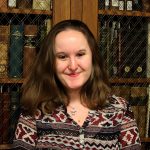 ABOUT Hannah Sinemus
Hannah Sinemus is the Web Experience Coordinator for the Middle Atlantic Region (MAR). Although she updates the MAR web pages, blog, newsletter and social media, Hannah is not the sole author of this content. If you have questions about a MARquee or MAReport posting, please contact the Middle Atlantic Region directly at nnlmmar@pitt.edu.
Email author View all posts by Hannah Sinemus