Community Health Workers: An Important Partner in Promoting Health Literacy
Posted by Hannah Sinemus on June 17th, 2019 Posted in: The MAReport
Tags: 2019 Issue 2
---
In April, I had the opportunity to speak at the Unity Community Health Worker (CHW) Conference. At this 20th anniversary meeting, the National Association of Community Health Workers launched, providing CHWs with their own professional organization at the national level. My presentation, titled Link your Community with Quality Health Information: A Skill Building Workshop, was just one piece of an important and informative conference. As a previous Health Coach and Health Educator, I think the role of the CHW is important, but sometimes misunderstood.
The Bureau of Labor Statistics defines Community Health Workers as those who:
"[a]ssist individuals and communities to adopt healthy behaviors. Conduct outreach for medical personnel or health organizations to implement programs in the community that promote, maintain, and improve individual and community health. May provide information on available resources, provide social support and informal counseling, advocate for individuals and community health needs, and provide services such as first aid and blood pressure screening. May collect data to help identify community health needs. (3)
While The Bureau of Labor Statistics highlights many responsibilities of a CHW, they leave out one very important feature: the community connection. The National Association of Community Health Workers (NACHW) explains that:
"[c]ommunity Health Workers (CHWs) are frontline public health workers who are trusted members of and/or have an unusually close understanding of the community served. This trusting relationship enables CHWs to serve as a liaison/link/intermediary…" (5)
This connection to the community is an important piece of who CHWs are and why they are uniquely positioned to serve their communities. This connection makes CHWs valuable members of healthcare teams. Their value is clear in a 2018 report from the Centers for Medicaid and Medicare Services (CMS), who funded Healthcare Innovation Awards between 2012 and 2015. The projects that were awarded funding focused on improving care and lowering costs. A meta-analysis looked at six intervention components used in these projects including health IT, CHWs, medical homes, behavioral health, telemedicine, and workflow redesign. One finding of this analysis was that "only innovations using community health workers (CHWs) were found to lower total costs." (2)

CHWs are clearly important in healthcare, but are similarly valuable for promoting health literacy. CHWs can help members of their community locate and use trusted health information. This comes recommended by the Institute of Medicine in their 2012 paper, Ten Attributes of Health Literate Health Care Organizations. This paper outlined ten actions healthcare organizations can take to enable access to health information and services. One of these recommendations is to provide easy access to health information and services, as well as navigation assistance (1). A suggestion of how an organization might do this is to "[s]upply navigators (or community health workers [promotores], lay health ad-visors, peer coaches) to answer questions, problem solve, advocate, lend support, and give guidance and assistance in overcoming barriers to accessing information and services" (1). In my previous role as a hospital-based Health Educator, this is what I did. I often used National Library of Medicine (NLM) resources to find health information for patients.
NLM has several resources that CHWs can turn to when they need trustworthy health information for their community. MedlinePlus has topic pages on health concerns that CHWs may encounter in their communities, such as HIV/AIDS and Opioid Abuse and Addiction. Some CHWs may work with their communities to support healthy living with chronic conditions such as Diabetes and Heart Diseases. CHWs also frequently work with those who speak a language other than English. In these situations, NLM's HealthReach is a valuable resource. HealthReach offers multilingual patient handouts and videos that CHWs can use for community education.
While MedlinePlus and HealthReach offer information on a broad range of topics, NLM has tools for CHWs with a specific focus in their community. ToxTown offers information about environmental health concerns, including how individuals can reduce their risk of exposure to chemicals and contaminants. For CHWs who work in maternal and child health, LactMed offers research about the effect of drugs and chemicals on breastmilk.
In addition to providing instruction on these trusted resources from NLM, the National Network of Libraries of Medicine (NNLM) has funded CHW projects including:
Training and outreach as part of the Doula By My Side Program at the Pettaway Pursuit Foundation – This program connects women with support during their pregnancy and after childbirth. In 2016, NNLM MAR provided training for home-visiting doulas on the use of MedlinePlus and LactMed, allowing them to access these resources on tablets when conducting home visits.
Training for CHWs who work along the U.S.-Mexico border – The National Network of Libraries of Medicine, Pacific Southwest Region (NNLM PSR) supported the University of Arizona Health Sciences Library to provide training on the social determinants of health and the use of NLM resources (4). Yamilia El-Kahat, who oversaw this training, published A New Approach to Health Literacy: Working with Spanish Speaking Community Health Workers discussing this project.
Integration of MedlinePlus into CHW training curriculum – NNLM MAR worked with the Northeast Pennsylvania Area Health Education Center (AHEC) who runs this 100- hour CHW training program. The integration of MedlinePlus provided health literacy training alongside training on other skills important to the CHW role.
I believe community health work is an important profession, a key to reducing health disparities and CHWs valuable partners in promoting health literacy. MI hope to continue working with CHW groups and learning from CHWs about how they use NLM resources in their communities.
If you want to learn more about NLM resources for CHWs and funded projects with CHW supporting organizations, sign up for NNLM MAR's June 26 Boost Box session, Resources for Community Health Workers.
References:
1. Brach, C., Keller, C., Hernandez, L., Baur, C., Parker, R., Dreyer, B…Schillinger, D. (2012). Ten Attributes of Health Literate Health Care Organizations. Retrieved from http://nam.edu/wp-content/uploads/2015/06/BPH_Ten_HLit_Attributes.pdf
2. Bir, A., Smith, K., Kahwati, L., Derzon, J., Freeman, N., Emery, K… Liebling, E. (2018). Health Care Innovation Awards (HCIA) Meta-Analysis and Evaluators Collaborative. Retrieved from https://downloads.cms.gov/files/cmmi/hcia-metaanalysisthirdannualrpt.pdf
3. Bureau of Labor Statistics (2017). Occupational Employment Statistics 21-1094 Community Health Workers. Retrieved from https://www.bls.gov/oes/2017/may/oes211094.htm
4. El-Kahat, Y. (2016). A New Approach to Health Literacy: Working with Spanish Speaking Community Health Workers. Medical Reference Services Quarterly, 36(1), 32-41.
5. National Association of Community Health Workers (2019). What we Do. Retrieved from https://nachw.org/about/
---
Written by Erin Seger, Health Professions Coordinator, for the Spring 2019 edition of The MAReport quarterly newsletter.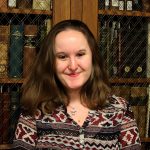 ABOUT Hannah Sinemus
Hannah Sinemus is the Web Experience Coordinator for the Middle Atlantic Region (MAR). Although she updates the MAR web pages, blog, newsletter and social media, Hannah is not the sole author of this content. If you have questions about a MARquee or MAReport posting, please contact the Middle Atlantic Region directly at nnlmmar@pitt.edu.
Email author View all posts by Hannah Sinemus