Member Spotlight: Debra Youngfelt, BS, MCHES, CTTS
Posted by Hannah Sinemus on June 17th, 2019 Posted in: The MAReport
Tags: 2019 Issue 2
---
In this issue, we are delighted to spotlight the Eastcentral and Northeast PA Area Health Education Centers. Executive Director Debra Youngfelt and Health Educator Elizabeth Schaffer reflect on their careers and on two NNLM MAR-funded projects.
My career has been shaped by a strong and early interest in health, teaching and helping others to function at their maximum potential. I spent several years in the behavioral health field, working both directly and administratively with the most high-risk children and adolescents. My work with the Eastcentral Pennsylvania Area Health Education Center (ECPA AHEC) began in 2002 and has spanned a broad spectrum of experiences, from teaching young people about health careers to developing webinars for statewide use by health professionals. I have enjoyed these varied experiences which have included program development and implementation, grant writing, and much more.  Continuing education is a strong interest and I have been fortunate to gain an MCHES (Master Certified Health Education Specialist) and National Certificate in Tobacco Treatment Practice. These experiences resulted in a natural interest and progression to more administrative work, and after 15 years as a Health Educator for AHEC, in 2017 I moved into the position of Executive Director of the Eastcentral and Northeast PA AHEC Centers.
The AHEC is a community-driven, nonprofit organization whose goal is to increase access to healthcare by improving the number and distribution of healthcare providers in the rural and underserved areas. We work with schools (elementary to graduate level); community-based organizations and healthcare systems/providers at the local, regional, statewide and national level, and we partner and collaborate on almost everything we do so as not to duplicate or recreate what is already being done.
In 2003 we began a program in Reading, PA in partnership with the Southcentral PA AHEC and the Reading Health System called the TEACH Academy (Teachers Exploring and Advocating Careers in Health).  Participants of the TEACH Academy are teachers, guidance counselors, and Health Professionals who work with youth and help educate them on career opportunities and can help guide their future career path. We found that educating those who work with students about the opportunities in the field of healthcare and the resources available has a ripple effect outward into the schools and community we would not be able to achieve working directly with individual students. In 2017 we received funding from the National Network of Libraries of Medicine Middle Atlantic Region (NNLM MAR) to incorporate NNLM resources into our program. Our goal was to increase awareness and expand access to NNLM biomedical and health information resources to participants. Scholarships were provided to 15 participants from rural and underserved areas of PA who otherwise would not have been able to attend. Kate Flewelling, from MAR, presented on accessing biomedical and health information resources through the National Library of Medicine. Her presentation received outstanding reviews. Professionals in rural or underserved areas have the most difficulty accessing the most current information and resources available about the field of healthcare, so targeting this group to provide the scholarships had a tremendous impact. Having access to NLM resources and support from the wonderful people at NNLM MAR has made it possible for us to provide relevant, up to date, and easy to use resources to those who attend our programs.
---
Written by Debra Youngfelt, Executive Director at the Eastcentral and Northeast PA Area Health Education Centers in Lehighton, PA, for the Spring 2019 edition of The MAReport quarterly newsletter.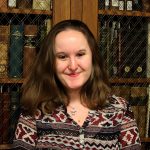 ABOUT Hannah Sinemus
Hannah Sinemus is the Web Experience Coordinator for the Middle Atlantic Region (MAR). Although she updates the MAR web pages, blog, newsletter and social media, Hannah is not the sole author of this content. If you have questions about a MARquee or MAReport posting, please contact the Middle Atlantic Region directly at nnlmmar@pitt.edu.
Email author View all posts by Hannah Sinemus