Reflections from your Health Literacy Advocate on Defining Health Literacy
Posted by Hannah Sinemus on June 17th, 2019 Posted in: The MAReport
Tags: 2019 Issue 2
---
For as long as I can remember in my healthcare career, I have been a health literacy (HL) advocate. At the beginning, I did not know that's what I was, or even what health literacy was. Now, as an avid HL advocate, I was pleased to attend the recent PA Health Literacy Coalition Meeting, held May 14-15 in Harrisburg, PA.
The keynote speaker, Janet Ohene-Frempong, MS, Strategic Partner on Health Literacy at the Institute for Healthcare Advancement said in reference to HL, "You have to know where you began to know where you are going." The concept of health literacy emerged from studying and evaluating the functional literacy needs of the adult population. Ohene-Frempong also pointed out that she found 17 definitions for health literacy. (1)
A fellow attendee commented during one of our discussions, "You don't know what you don't know" referring to health literacy, and I can surely attest to that. The complex concept of health literacy can be confusing, even for those of us in the field, and a daunting task to explain to others who are less familiar with the concept. As a result, it is difficult to evaluate and measure when there is no consensus in defining HL.
Title V of the Patient Protection and Affordable Care Act defines health literacy as "the degree to which an individual has the capacity to obtain, communicate, process, and understand health information and services in order to make appropriate health decisions." (2010). (2) I use this definition in my HL teaching and trainings because it emphasizes the skills that a health literate person needs, and it emphases communication as a skill (emphasis in the quote my own).
In other words, whether you are providing or receiving health information you need to be able to: find, understand, evaluate (is it trustworthy and is it relevant to me), communicate, and act or use the information to make an informed decision. Recognizing the complexity of health literacy is the first step in understanding the concept of health literacy.
The authors of the article, Elaborating a Definition of Health Literacy: A Commentary, call for advancing our HL skills and competencies. They advocate for a model for understanding and studying HL that includes these four literacies:
Fundamental literacy/numeracy
Science and technology literacy
Community/civic literacy
Cultural literacy
Their goal, to develop the public's HL skills, will enable people to participate in discussions about the progress or changes in health, medicine, scientific knowledge, and cultural beliefs. As a result, this would advance everyone's understanding of health literacy, its concepts and the skills needed whether we provide or receive health information. (3)
As I said there is often a misunderstanding and confusion of what health literacy is especially with so many references to "literacy."
For example, functional literacy is an individual's ability to read, write, and speak in English, and compute and solve problems at levels of proficiency necessary to function on the job and in society, to achieve one's goals, and develop one's knowledge and potential. (4) Functional literacy effects HL but it is not the same thing.
Readability and plain language are other terms confused with health literacy. Each is related to the other but each is unique and important. Each term means something different from health literacy.

We (love) Health Literacy, a blog of CommunicateHealth.com, explains it this way:
"Readability is how easy (or not) something is to read. Readability formulas measure this by looking at the length of the words and sentences in a document. They can tell you what grade level your document is written for, and they're everywhere—Microsoft Word even has one built in. Formulas don't take into account plain language principles or the user's context."
Plain language is writing that people can understand. It ensures that people can easily grasp your message the first time they read it.
Plain language principles:
Using familiar terms (not jargon, acronyms, or medspeak)
Chunking information
Writing in a conversational form vs. academic or research
But…. something written in plain language won't improve health literacy if people don't know what to do with the information.* (5)
It is important to remember and understand that readability, plain language, and health literacy are related but each is different and unique. Even though I am a National Network of Libraries of Medicine (NNLM) coordinator what I do and who I am is very different from my fellow coordinators across the eight NNLM regions.
Advancing the health literacy skills of the public is important to NNLM's mission of improving the public's access to information to enable them to make informed decisions about their health. Equally important is that we, as providers of health information to the public, evolve in our understanding of health literacy and improve our communication skills so that we can serve to the best of our ability.
Article and additional citations:
1. Sørensen K, Van den Broucke S, Fullam J, Doyle G, Pelikan J, Slonska Z. et al. Health literacy and public health: a systematic review and integration of definitions and models. BMC Pub Health. 2012;12(1):80. [PMC free article]
2. Patient Protection and Affordable Care Act, Public Law 148, 111th Cong., 2nd sess. (March 23, 2010). Title V: Section 5002, Definitions; p.518. https://www.hhs.gov/sites/default/files/ppacacon.pdf
3. Zarcadoolas C, Pleasant A, Greer DS. Elaborating a definition of health literacy: A commentary. J Health Commun. 2003;8:119–120. doi: 10.1080/713851982
4. "H.R. 751 — 102nd Congress: National Literacy Act of 1991." www.GovTrack.us. 1991. Accessed May 28, 2019. https://www.govtrack.us/congress/bills/102/hr751
5. *This section was taken from We (love) Health Literacy at communicatehealth.com: Readability and Plain Language and Health Literacy — Oh My!
Berkman ND, Davis TC, McCormack L. Health Literacy: What is It? J Health Commun. 2010:15:9-19. https://doi.org/10.1080/10810730.2010.499985
---
Written by Michelle Burda, Education & Health Literacy Coordinator, for the Spring 2019 edition of The MAReport quarterly newsletter.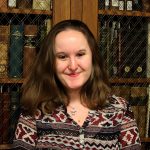 ABOUT Hannah Sinemus
Hannah Sinemus is the Web Experience Coordinator for the Middle Atlantic Region (MAR). Although she updates the MAR web pages, blog, newsletter and social media, Hannah is not the sole author of this content. If you have questions about a MARquee or MAReport posting, please contact the Middle Atlantic Region directly at nnlmmar@pitt.edu.
Email author View all posts by Hannah Sinemus