Springing Forward with NLM and NNLM MAR
Posted by Hannah Sinemus on June 17th, 2019 Posted in: The MAReport
Tags: 2019 Issue 2
---
Spring is my favorite season. It's always so nice after a long winter to see my backyard come back to life with wildlife, flowers, and my favorite sign of spring – rhubarb! It is also my favorite month professionally. On May 1, NNLM MAR entered Year 4 of our current Cooperative Agreement with the National Library of Medicine. The beginning of the year means celebrating the end of another successful year and looking forward to new opportunities and new funded partners. And, the Medical Library Association, my professional home, meets every May, and it's always a great chance to see friends and colleagues from around our region (and beyond) and learn new things that I can bring back to our region. I especially encourage all of our members to take a look at the slides from the National Library of Medicine annual update.
This May, I also had the chance to do a site visit at the Harrell Health Sciences Library: Research and Learning Commons, Penn State College of Medicine. It was my first visit there since 2012, and it was wonderful to see how the library has changed since a major renovation, and to meet with new Associate Dean for Library & Information Services, Kelly Thormodson, and other staff.
The following week, I attended Future Thinking for Health Sciences Librarians, a wonderful event hosted by Temple University and co-sponsored by the Philadelphia Chapter of the Medical Library Association. The event coincided with the tenth anniversary of the Health Sciences Library at Temple. Speakers from other academic health sciences libraries and NLM spoke about how they have adapted spaces and services to meet the ever-changing landscape of health and information delivery. Health Sciences Libraries Director Barbara Kuchan then led a thought-provoking exercise that challenged participants to anticipate user needs and the future technology that will be available to meet those needs. I left inspired and with a renewed respect for my health sciences library colleagues.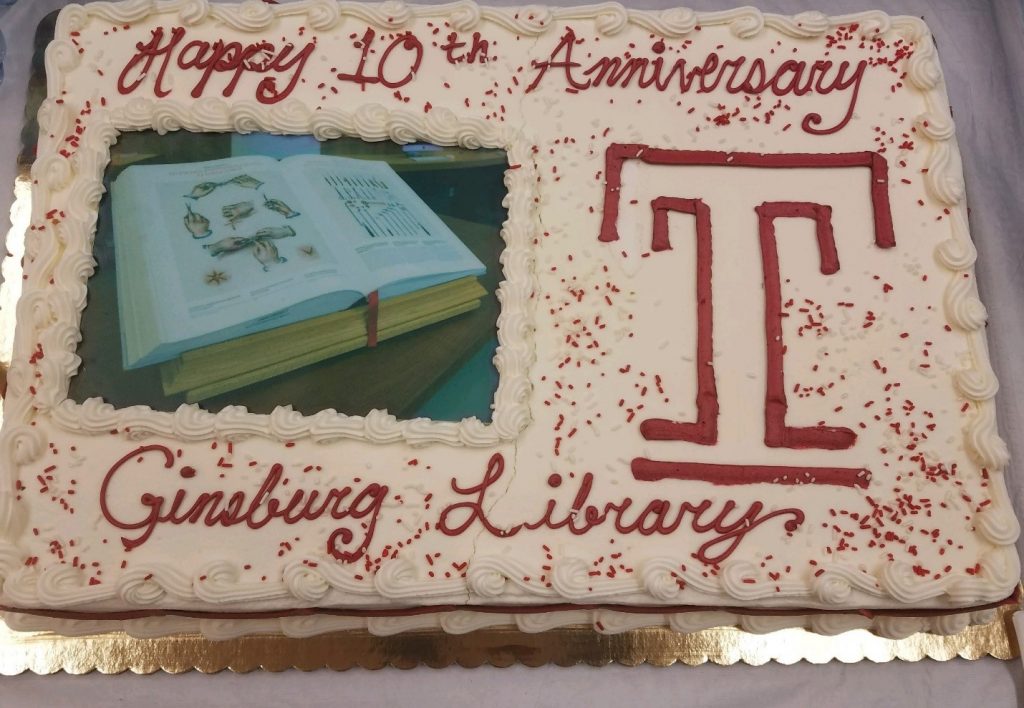 This spring is a bittersweet one for NNLM MAR. On June 14, we said goodbye to Academic and Data Services Coordinator Elaina Vitale. Elaina joined NNLM MAR in April 2016 from the American Institute of Physics. Since then, she went from the newest staff member to one of the most senior in the office. Elaina steadily increased her responsibilities by identifying new methods for aligning Network activities with changing NLM priorities, supporting national data initiatives, citizen science, and Wikipedia Edit-a-thons. She used innovative ways to reach out to academic library staff, especially at 2- and 4- year schools and non-medical campuses. At the Medical Library Association conference in May, Elaina was recognized as a 2019-2020 Rising Star. Elaina will be missed as a colleague in the MAR office – we are sad for us but very excited for her new opportunity! We anticipate announcing a new Academic Coordinator soon.
---
Written by Kate Flewelling, Executive Director, for the Spring 2019 edition of The MAReport quarterly newsletter.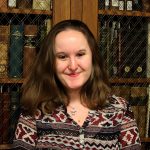 ABOUT Hannah Sinemus
Hannah Sinemus is the Web Experience Coordinator for the Middle Atlantic Region (MAR). Although she updates the MAR web pages, blog, newsletter and social media, Hannah is not the sole author of this content. If you have questions about a MARquee or MAReport posting, please contact the Middle Atlantic Region directly at nnlmmar@pitt.edu.
Email author View all posts by Hannah Sinemus